Wondering how to shop for a mortgage without hurting your credit? It's a valid concern, but don't worry. We've rounded up some tips to help you protect your credit score while scoring the home of your dreams!
Any time you signal to credit reporting agencies that you're looking to open a new line of credit, it's possible there will be an effect on your credit score. The good news is, when it comes to shopping for a mortgage, the decrease shouldn't be large enough to hurt your chances at a great rate if you make a plan and stick to it.
1. Check your credit report before you start applying for loans
Pulling your own credit report is free from annualcreditreport.com. Regardless of how you check it or how often you check it, pulling your own credit report won't affect your credit score. Review your report carefully for errors, omissions or outdated information. If there's any work to be done in getting your credit mortgage-ready, be sure to do it before you start shopping lenders. Unpleasant surprises could cause delays or affect the rates lenders are willing to offer.
2. Pay down credit cards before you shop for a mortgage
If you're carrying too much debt,lenders may be hesitant to offer you a mortgage, which means your credit could be dinged only for you to be denied a loan. So, if you can manage it, start paying off more than the minimum payment each month on all your credit cards. This can not only improve your credit and reduce your overall debt load—it can also help you save money on interest and appear more mortgage-worthy in the eyes of prospective lenders. Learn more about improving your credit score.
3. Don't plan on applying for new credit until after you've closed on your new home
It may go without saying, but we're going to say it anyway. Refrain from opening new accounts when applying for a home loan. It can be easy to get caught up in the idea of furnishing your new home or buying a brand-new RV for your brand-new RV garage, but new credit inquiries can be a big red flag for lending institutions. The same goes with closing any paid-off credit cards. Wait until you have closed on your home and then revisit the rest!
4. Take time to vet potential lenders
Aside from finding a good real estate agent, choosing a mortgage lender is a key step in your homebuying journey—unless you're paying all cash, that is. While it's tempting to fill out as many online mortgage estimate requests as you can find on the internet, you may want to stick with lenders you've taken the time to research before you let them run your credit. This can help you avoid predatory lenders, mortgage scams and even identity theft. But even setting aside the worst-case scenarios, keep in mind that the company with the lowest loan estimate may not always be the one that ultimately provides the best customer experience or value.
Not sure where to start?
5. Call with questions
Once you identify potential lenders, take the time to ask these additional questions to help make sure you're comparing apples to apples as you evaluate your options:
What are my loan options?
What is the interest rate and annual percentage rate?
Can I lock my interest rate?
Can you give me an estimate of closing costs?
What is your closing timeline?
The lender's answers can help you determine whether they are a top contender—and whether you should get the process (and associated credit inquiry) rolling. Learn more about questions to ask potential lenders.
6. Get pre-qualified for a loan
Unlike a pre-approval, pre-qualification may not involve a hard credit inquiry and if it doesn't, it shouldn't impact your credit score. But why do it? Getting a sense of how much home you can afford can help you establish a budget and narrow down loan types. See additional benefits of pre-qualifying for a mortgage.


7. Compare rates
Interest rates from different lenders can fluctuate slightly up or down from the national average. If you're shopping for, say, a 30-year fixed-rate FHA loan, you might want to compare rates from various lenders to see where you'll get a good value. Once you allow one lender to check your credit, try to make sure that all the other lenders you're considering can do the same within a 30- to 45-day window to minimize the effect on your credit score.
Note: Finding the lender with the lowest interest rate doesn't necessarily mean you're getting the best deal for your financial goals and circumstances. If another lender offers a slightly higher interest rate but lower closing costs and a competitive APR, your break-even point on the lowest interest rate might not happen until after you've refinanced or moved on to another home and another loan. There are many factors involved, so it can pay (literally) to do your research.
Ready to finance the home of your dreams?
Our free guide will give you an overview of the loan process, plus tools to keep you organized through closing.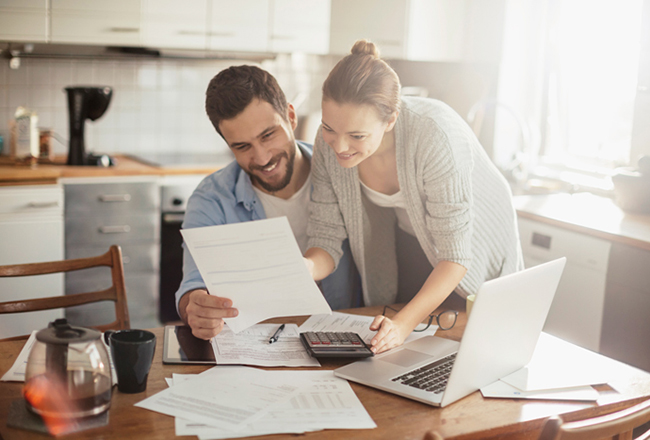 We hope these tips on how to shop for a mortgage without hurting your credit have been useful!
If you're interested in learning more about home loans, call 866.400.7126 to speak with a loan officer at HomeAmerican Mortgage Corporation.