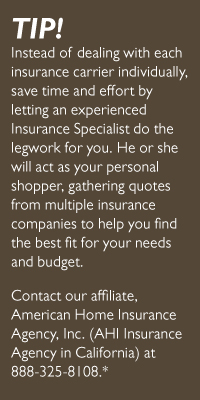 Whether you're buying cupcakes or concert tickets, you'd expect a discount for buying in bulk, wouldn't you? The same principle applies to insurance policies.
Buying your home, auto, life, health and other insurance policies from a single provider is called insurance bundling, and it can make a big difference in your insurance premiums. If you're not already enjoying this discount, follow these three easy steps to see what you can save.
1. Evaluate your current insurance costs.
The total you're spending now will be the basis for comparing bundled options.
2. Contact your insurance providers (and anyone else you'd like to include in your evaluation).
Most insurance companies are glad to provide free quotes. Ask for an estimate based on bundling all your insurance policies in one account, and give each company the same information to ensure comparable quotes.
3. Compare apples to apples.
When the quotes come in, make sure the policies reflect what you requested, and are as similar to each other as possible. Remember, differences in coverage will affect pricing.