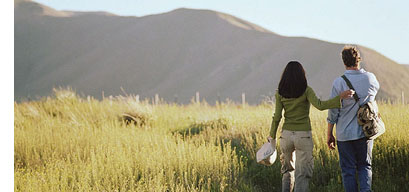 Year after year, Fort Collins, Colorado appears on Money magazine's list of "Best Places to Live," and it's not hard to see why. Twenty-nine miles of hiking and biking trails along the scenic front range of the Rocky Mountains, a quaint Old Town historic district with dozens of restaurants and shops, a growing microbrew community, and a thriving art scene are just a few of the area's highlights.
Fort Collins job market
On the surface, Fort Collins seems like any other small college town: university-focused and built to accommodate a young, active and highly educated population. Indeed, Colorado State University is the area's largest employer and a driving economic force, bringing in over $300 million in research funding, attracting over 26,000 students and providing nearly 7,000 jobs. The population is highly educated, with 48% of residents holding a college degree and 14% with doctorates. But, there's more to Fort Collins than CSU and its students.
Manufacturing giants like Anheuser-Busch and Eastman Kodak provide jobs for thousands of Fort Collins residents, and high-tech and bioscience companies like Advanced Energy, Agilent Technologies, AMD, Avago Technologies, LSI Logic and others employ thousands more. This convergence of corporate investment and regional resources has made Fort Collins the business center of northern Colorado.
Beyond the established economic players in Larimer County, Fort Collins has a business culture that fosters innovation and entrepreneurship. Organizations like the Northern Colorado Economic Alliance, Innosphere, the Colorado State University Research Foundation and CSU Ventures actively support start-ups and help commercialize independent research. It's no wonder that Fort Collins registers 11.45 patents per 10,000 people, a rate that's 4 times higher than the average community.
Looking for jobs in Fort Collins? Try LarimerWorkForce.org
Fort Collins housing market
#2 on Builder magazine's list of "Healthiest Housing Markets," Fort Collins' economic outlook is relatively bright. Moody's Economy.com projects a 50% rise in building permit levels, driven by a predicted 2.7% growth in Fort Collins households, a 2.6% growth in employment and a 3.3% rise in median incomes next year. Builder's August housing data already shows improvement:
New home sales increased 39% over 2010
9.7% of total home sales were new homes, compared to 8.6% last year
Home sale prices rose 12.4% over 2010 to $290,435
Single-family home sales jumped from 70.7% of total home sales in August 2010 to 73.3% in August 2011
Greeley, Denver and Colorado Springs also made Builder's top 20, but Fort Collins is the first metro area in the state to also appear on the National Association of Homebuilders/First American Improving Markets Index (IMI)—a list which tracks signs of economic recovery using statistics like employment growth from the Bureau of Labor Statistics, house price appreciation from Freddie Mac and single-family housing permit growth from the U.S. Census Bureau.
Want to find a home while rates and prices are still low? Explore our Fort Collins homes now.