Maybe it's the 80,000 acres of parkland and nature preserves, the miles of sun-drenched beaches or the outstanding air quality. Maybe it's the world-class performing arts, the 40+ museums or the pro sports. However you slice it, Jacksonville's unique blend of outdoor adventure and urban vitality puts it on our list of best places to live.
We're not the first to spot Jacksonville's star qualities. The coastal metropolis was ranked one of "America's 50 Best Cities" by Bloomberg Businessweek, #3 in Forbes' "Happiest Cities to Work," and even took the top spot in Parenting magazine's "Best Cities for Recreation." But Jacksonville is more than parasailing and jazz festivals. Its quality of life is backed up by a resilient business community.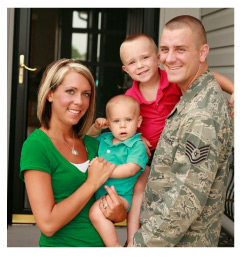 Jacksonville military bases
A cornerstone of the Jacksonville economy is military spending. Installations like NAS Jacksonville, Mayport Naval Station, Fleet Readiness Center Southeast and Blount Island Command directly employ over 38,000 men and women, both military and civilian, and indirectly account for over 70,000 more jobs throughout the area. What does that mean for Jacksonville? In 2010, it meant an estimated $3 billion in gross wages and $11.5 billion of Duval County's gross regional product—a contribution that's predicted to continue through 2013 (see PDF, page 69). While no city is recession-proof, Duval County military bases give Jacksonville an economic edge in weathering the downturn.
Assigned to NAS Jacksonville? You may be interested in our free Military Homebuyer Guide, filled with tips and tools to help you make your move easier.
Jacksonville job market
Uncle Sam isn't the only employer in Jacksonville. Bank of America, JPMorgan Chase, Blue Cross & Blue Shield of Florida, Mayo Clinic, Baptist Health and dozens of other healthcare, insurance and financial mainstays provide thousands of jobs for the area's workforce. As recently as September, Convergys Corp. announced that its call center will bring 900 new customer service and sales positions to the city, and battery-manufacturer Saft celebrated the grand opening of a $200 million Jacksonville plant.
Even better: according to the Jacksonville Business Journal, Duval County has the highest average salary in the state, and is in the top third of major counties measured across the US. It's no wonder Jacksonville made Forbes' 2011 list of the "Next Big Boom Towns in the U.S.," a list that ranked cities not only on job growth, but also factors like rates of family formation, educated migration, population growth and attractiveness to new businesses.
Looking for Jacksonville jobs? Try EmployFlorida.com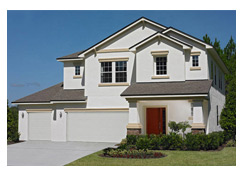 Jacksonville housing market
According to Builder magazine's mid-2011 list of "Healthiest Housing Markets," Jacksonville is sitting comfortably at #4 in the nation, and is expected to see a nearly 5% rise in home prices next year. The list takes into account current and estimated building permits, as well as forecasts of the metrics that drive housing production: price appreciation, jobs, income growth and other demographic factors.
Buying a new home in Jacksonville? If you're considering a move to Jacksonville, or if you're already here and thinking about a new home purchase, you may want to act sooner rather than later. Today's interest rates are among the lowest we've seen in years, so this may be your chance to get the home you want at a low monthly payment. Explore our new Jacksonville homes online, or contact our Jacksonville Homebuyer Resource Center at 800.221.3014 for help with your home search.