As the weather turns cold and the holidays approach, it seems that just when you need comfort food most, there's no time to fix it. Relax! You can still enjoy a flavorful meal at the end of your busy day with this easy dinner recipe by GE®. In just 20 minutes, you could be serving up this warm, simple dish, designed to feed six.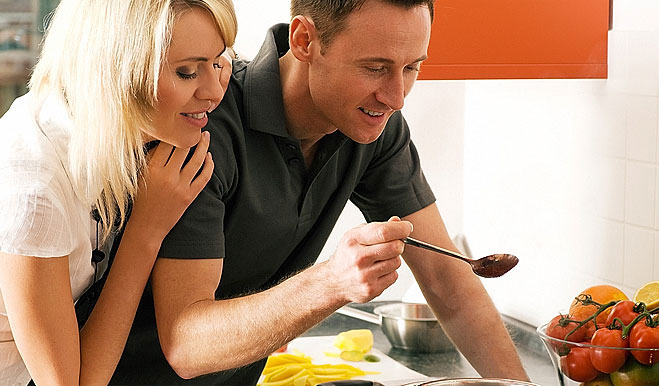 Ingredients
1 jar (18 oz.) original barbecue sauce with shredded pork or chicken
2 cans (30 oz.) black beans, drained & rinsed
1 can (28 oz.) crushed tomatoes, undrained
1 can (14 oz.) beef broth
1 package (1.25 oz.) taco seasoning mix
1 teaspoon ground cumin
1 teaspoon chili powder
Optional toppings: sour cream, grated cheese, chunky salsa, pickled jalapeno slices or chopped green chilies, red pepper sauce and tortilla chips.
Directions
In a 4-quart saucepan, mix all ingredients, except any topping ingredients you have selected. Heat to a boil over medium-high heat, stirring occasionally. Reduce heat and simmer uncovered for 20 minutes, stirring occasionally. Serve with your choice of toppings.
In high altitudes: add ¼ cup of water before boiling.
If you like this recipe, keep reading this blog! We'll frequently post everything from recipes to organizing tips. For more exciting recipes like this one, you can also browse GE's website.
Ready for a whole new kitchen? We've got that too! Search new homes in your area now »