Tell us a little bit about yourself and what you were looking for in a new home.
I'm a single professional getting ready for the next phase of my life. I have beautiful 8-year-old twin granddaughters. My son and daughter-in-law moved to Phoenix from California in 2018. Just like many grandparents, I followed them to maintain my close relationship with my special granddaughters.
Moving here from California, I considered a lot of different homebuilders. I'm getting ready to retire and didn't want a house with steps. I looked at many Richmond American floor plans because the style resonated with me and the life I'm excited to build in Phoenix. The Deacon is the exact floor plan I was looking for. I like that the master suite is separated from the other bedrooms. If my parents or anyone needed to come live with me, we'd all still have our own space. I also enjoy the big backyard.
What is your favorite room in your new home?

I love the kitchen and dining area. It's where I spend most of my time. I selected a gourmet kitchen with a massive island. I also enjoy my great room, which has a comfy seating area. I love my master bath and chose the large walk-in shower.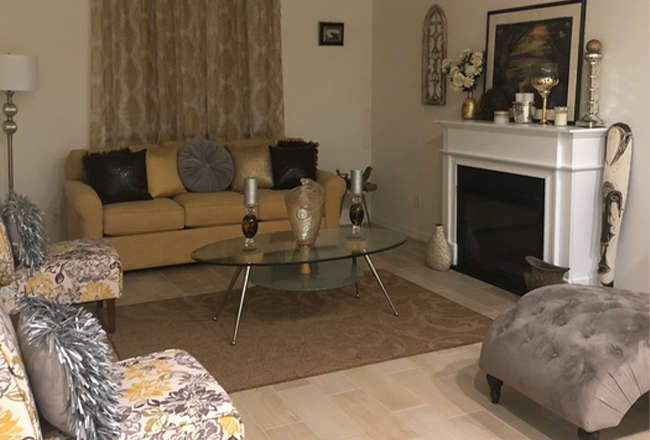 I noticed that you purchased an RV/UltraGarage® floor plan. Are you using the extra garage space to store anything in particular?

Not yet, but I am going to invest in an RV with my son and daughter-in-law.
What was the best part of your homebuying experience?

Going to the Home Gallery and getting to pick out all of my fixtures and finishes.
Was there a particular individual at Richmond American who made your experience great?

I loved working with Sales Associate Jackie. She was very responsive and encouraging.
Would you recommend Richmond American to your friends and family?

Yes, I would. The floor plans and homes are really great!
What advice would you give to someone who is thinking about purchasing a new home?

Be patient, engage in the process and pay attention to detail.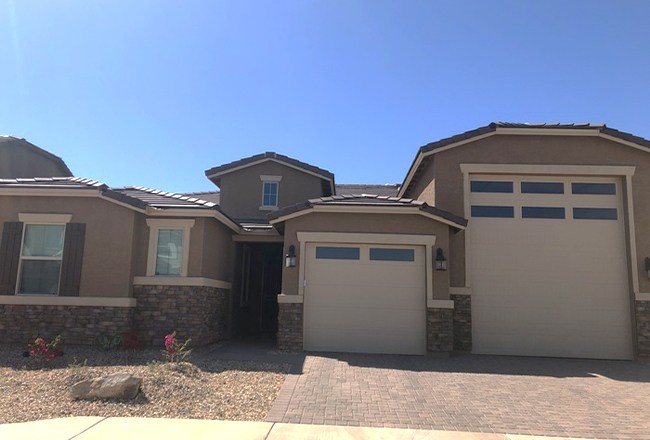 Thank you, Damaria, for telling us about your homebuying journey at Tuscano in Phoenix, Arizona. We wish you many years of happiness in your new home!
Ready to find your very own desert dream home? Explore our Phoenix communities!