The new year is in full swing and the long winter is beginning to thaw around the edges. It's time to propel your home into the next season, too! Just by switching out some old things and bringing in the new, you can use these home decorating tips to get your home blooming for spring:
Living room decorating ideas
Brighten up your neutral sofa or loveseat by adding some colorful pillows or buying couch covers in bold statement fabrics.
Change out heavy or dark draperies with something sheer and lightweight.
Rearrange the furniture; try shifting the focus away from the fireplace and make a large window or a piece of artwork your new focal point.
Bedroom decorating ideas
Swap out your duvet cover and bed linens for ones in bright pastels.
Spray your clean sheets with a floral-scented linen spray; the aroma is relaxing and reminiscent of a spring garden.
Switch out the dark frames around your family photos with white or lightly colored ones. Choosing a single shade will unify your group of photos.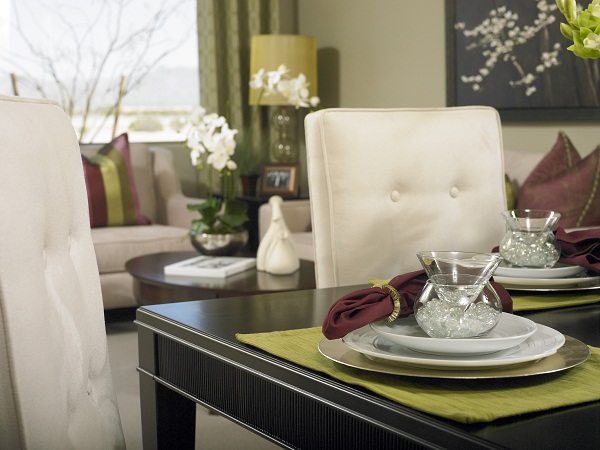 Dining room decorating ideas
Give your tablescape a facelift by adding some colorful placemats or dishware.
Hang a large mirror on the wall—it will instantly spread light to brighten up the room and make it appear larger.
Keep spring alive all season by keeping fresh flowers on the table and by decorating with anything that makes you think of spring: leaves, painted birdcages, origami dragonflies, etc.
Want even more ideas? Stop by a Richmond American community near you and walk through our beautiful model homes.