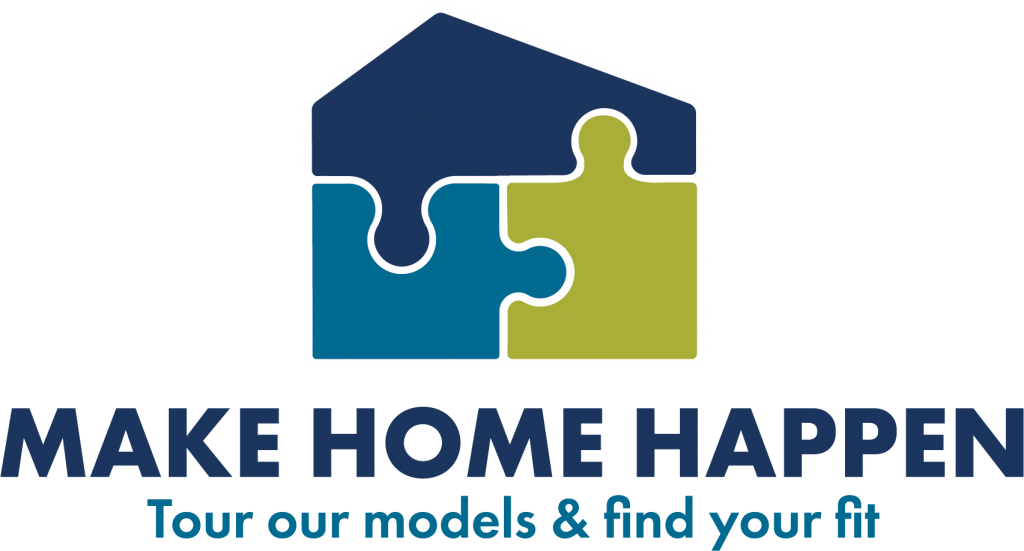 The prospect of purchasing your dream home is a thrilling one, but before you commit to a price, ask yourself this crucial question: "How much mortgage can I afford?" It can be tempting to take the biggest loan you can get, but leaving out lifestyle and budget considerations can lead the way to steep monthly payments that keep you up at night. We came up with five ways to evaluate your financial situation and purchasing power, helping set the stage for a smooth, successful homebuying process.
Put together an accurate budget.
Thinking about buying a new home? It's important to ask yourself how much you should spend, rather than how much you could spend. This distinction can help you determine a mortgage you can realistically afford, as can a detailed budget of your monthly income and expenses
Need a budget worksheet to help you get started?
There's one in our free First-time Home Buyer Guide, which is packed with tips for successful house-hunting!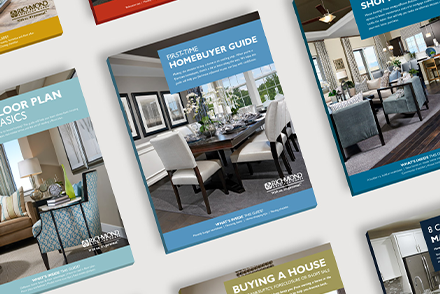 Gross income
Your gross income is defined as your base salary plus any additional earnings, including wages from self-employment, Social Security benefits and alimony. While mortgage programs and lenders vary, a general guideline is to spend no more than 28% of your gross income on housing
Net income
Your net income is your gross income after taxes and other deductions.
Expenses
Tally up your average monthly spending on everything from entertainment and recreation to new clothes and gadgets, and consider what, if anything, you'd be willing to cut out to afford a new home. If you'd have to spend every dime of your net income on the mortgage payment for your dream home, it may be a good idea to think a little smaller.
Debt
Think student loans, revolving credit card payments and car payments: the total amount of bills that you must pay each month.
Debt-to-income (DTI) ratio
This refers to the amount of your income paid toward debt each month. Lenders often use this metric to evaluate a prospective homebuyer's candidacy for a loan. To calculate your DTI ratio, simply divide your monthly debt by your monthly gross income.
For example, if your debt is equal to $1,000 per month and your gross income is $5,000, your DTI ratio would be .2, or 20%. Some lenders won't consider borrowers with a DTI ratio above 36%, as it can indicate an inability to assume more debt.
Check your credit report.
If you want to buy a home soon, keep a close eye on your credit report. While checking your score isn't a strictly necessary step, it may help prevent surprises when you are pre-qualifying for a mortgage. By law, you're entitled to a free report from each of the three major credit bureaus annually. To request your credit report, go to annualcreditreport.com. Look for inaccuracies, such as accounts you didn't open, debts you've paid off and other errors. If you have a low credit score, lenders may see your loan as higher risk, and you can expect to pay a higher interest rate.
Learn more about improving and maintaining good credit with these helpful blog posts:
Five Ways to Help Maintain or Improve Your Credit Score
Online Tools to Improve Credit
Plan a down payment strategy.
A down payment is the amount that you pay up front for a home. Many homebuyers think they need a down payment of 20% of the purchase price or more, and while it's true that a bigger down payment can make you a more attractive buyer , you may be able to get into a new home with a significantly smaller percentage.
Depending on the type of mortgage you choose, you should generally plan on making a down payment that's at least 3.5% of the price of the home. But, more is better. Why?
Some loan types, like conventional loans, require a higher down payment. The more you can put down, the more financing options you may have.
Lenders may offer better rates and terms if you make a larger down payment.
If you have at least a 20% down payment, you may be able to avoid paying private mortgage insurance (PMI).
You'll pay less interest over the life of the loan.
To estimate how much you could save with a larger down payment, use a mortgage calculator.
Consider additional costs.
In addition to the cost of your down payment and monthly mortgage payments, remember that you'll almost certainly be responsible for some of the following expenses as well.
Property taxes
If you become a homeowner, expect to pay property taxes. Per the Tax Foundation, rates vary significantly by state, so it's good to be aware of the average in your area. Homeowners will always have to pay property tax, even once their mortgage is paid off.
Homeowners insurance
Homeowners need insurance to protect their house and belongings from theft, damage and natural disasters. Many mortgage companies won't let you buy a property without proof of homeowners insurance that covers the purchase price.
Utilities
These are unavoidable for the majority of homeowners, and include costs like electricity, water, heat, internet and cable television.
Association fees
Your new neighborhood may assess monthly or yearly association fees, which can vary greatly depending on location, amenities and services provided (snow removal, landscaping, etc).
Closing costs
Closing costs include the loan origination fee, appraisal fees, title search fees, credit report charges and more, and can total anywhere between 2% and 5% of your home's purchase price.
Pre-qualify for a mortgage.
Pre-qualifying can be an easy way to determine how much you may be able to borrow. Contact a lender, such as HomeAmerican Mortgage Corporation* (866.400.7126), to get started. Whether you pre-qualify online or by phone, you will need to have the following items handy:
Information from your current 30-day pay stub
All asset information (recent two-month checking/savings account info, retirement funds, stocks, bonds, etc.)
Dates of employment; address and phone number of current and previous employers
Two years' W-2s
Rental information for the last two years (if applicable)
If you're weighing the pros and cons of different home loans, be sure to check a mortgage calculator. You can compare the estimated differences between 30-year and 15-year mortgages, fixed-rate versus adjustable-rate loans and more.
Tip: Online calculators are for estimating purposes only. You'll get better, more accurate answers by working through the pre-qualification process with a qualified loan officer.
Time for the fun part! Now that you've determined a realistic estimate of how much mortgage you can afford, it's time to find your dream home! Start here.