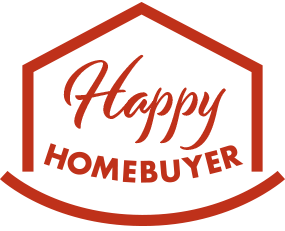 When JJ Kingery needed a new home for himself and his aging parents, he turned to Richmond American Homes of Nevada—where he's worked for 17 years!
"Since I've been with the company for a long time, I've really grown to appreciate the people and the product, and I have a lot of faith in it," said JJ, Director of Marketing for the region. "When the time came that I said, hey, I need a new home for my needs, I wasn't going to look anywhere else. I had been studying plans for months and knew exactly what I wanted."
What JJ wanted was the Darius floor plan in the northwest Las Vegas valley. It has a Modern Living™ Suite that was perfect for what he had in mind. His parents lived in Missouri and were having their share of age-related health issues. Since JJ is an only child, he hoped they'd consider moving. He told them, "You know, you need to either remodel or move. And if you're going to move, why not just move in with me?"
The Darius has approximately 2,800 square feet of multigenerational living space all on one floor, so there are no tricky stairs to navigate. In addition to the traditional areas of the home, there's a separate suite with a bedroom, bath, living room and kitchenette, as well as its own entrance.
"They've got their space for drinking coffee," said JJ. "They can go to bed early if I'm up late and we still meet together and have big meals in the kitchen. We'll watch movies together and then they can retire when they're ready to go to bed."
The best part of the buying experience for JJ was the Home Gallery™. "You know, I visit the Home Gallery every day. I know the designers and I was still like a kid in a candy store. I had an idea of what I wanted and yet I could go in, I was touching and feeling and putting things together and seeing how they worked. I did change my mind on what I wanted, but I love the outcome." He heaped praise on Tracy, his design consultant. "She knows her stuff, they all do, but it was really nice to connect with her and talk about my needs and my style and what really worked. I couldn't be happier."
He also had great things to say about working with his home's superintendent. "The most valuable part was my frame walk and talking to the superintendent. Getting out there and seeing the home, learning about all the new technological features and efficiency features like the solar conduit and the electric car charger prewire and how the HVAC systems work nowadays, it was truly fascinating to see to see how far this house has developed from the last one I bought about 20 years ago."
We asked JJ what advice he had for today's homebuyers. "I would definitely tell anybody looking for a new home: do your research and plan," he said. "Walk the model homes. Think about the things that are important to you, and especially relative to your budget. You know, when you're picking out your color schemes and stuff, there are things that are super important—like I had my bucket list walk-in shower—so I made sacrifices elsewhere and said, you know what? I don't need this item, but I've got the important ones for me here. It makes for a much happier experience. I mean, it's your dream home, regardless if it's your first home or your last home or somewhere in between. Moving up, moving down, it doesn't matter. Plan ahead and make sure you know exactly what you want in there."
Ready to find your own dream home?
Contact a local New Home Specialist! They can help you home in on the right plan and community to fit your needs, budget and lifestyle.