There are many unique aspects to today's real estate market and the hunt for affordable homes is one of them. With high rent prices, it can be difficult for many first-time homebuyers to scrape together enough savings for a down payment. At Richmond American, we've made it our mission to create homes that are more attainable to newer buyers—without sacrificing the features that make buying a new home exciting.
That's one reason we were proud to build the Urban Collection™. These contemporary paired homes combine a sleek, urban look with plenty of space for outdoor living with a covered patio.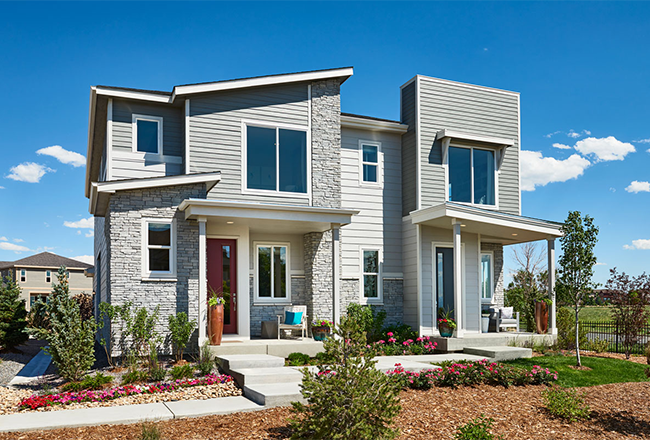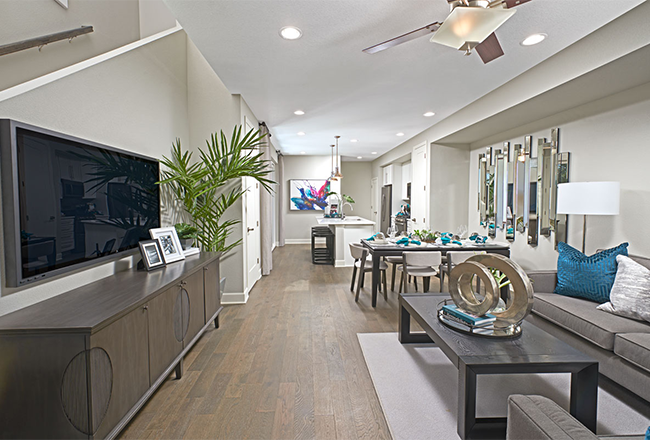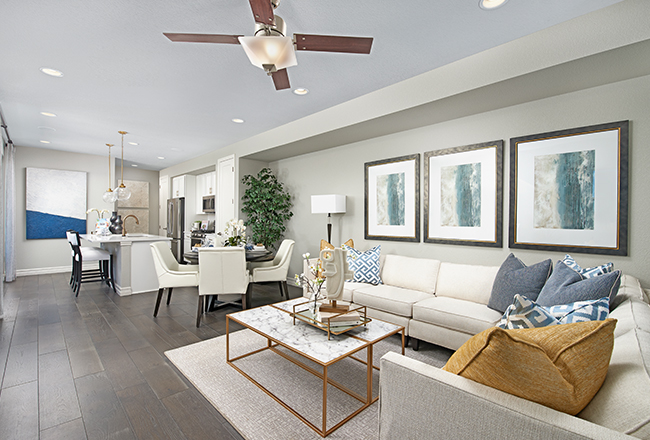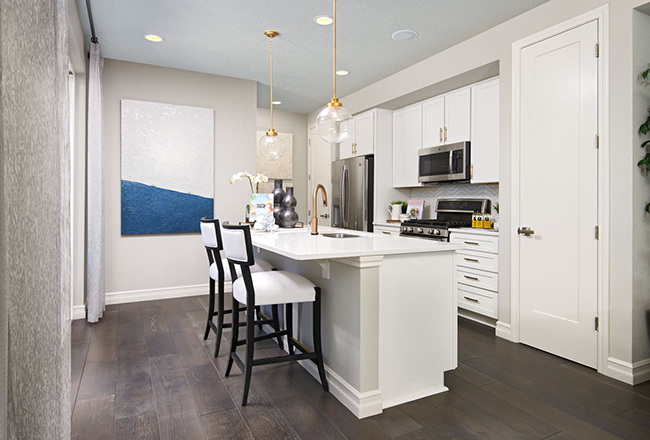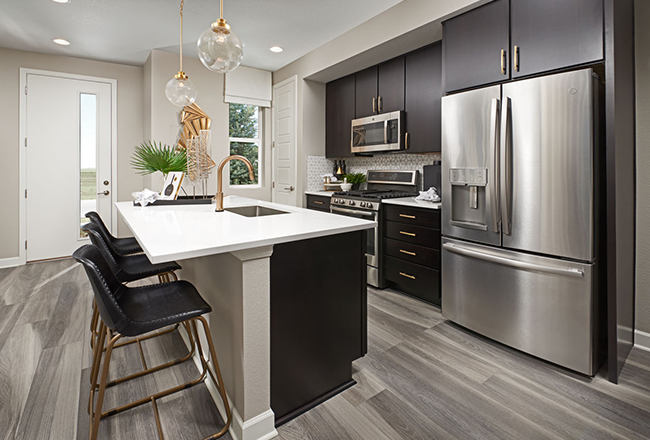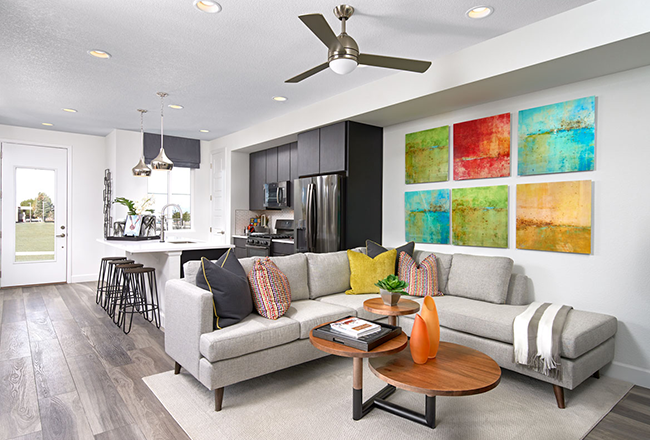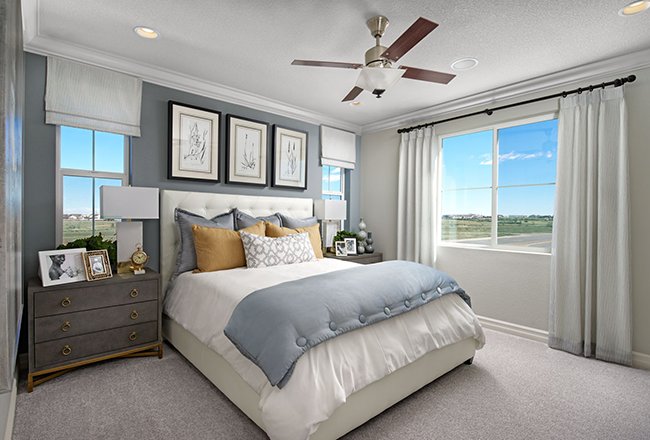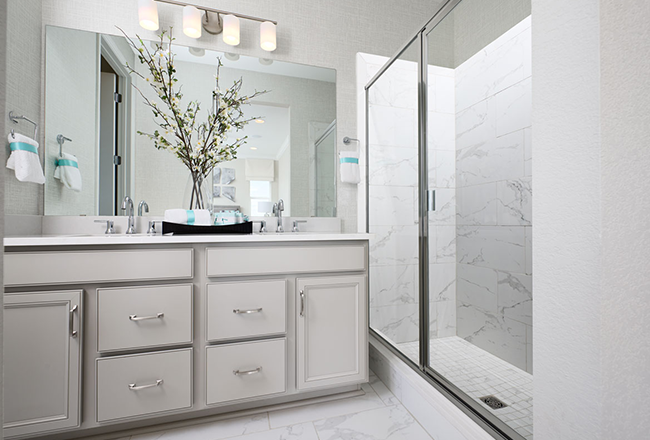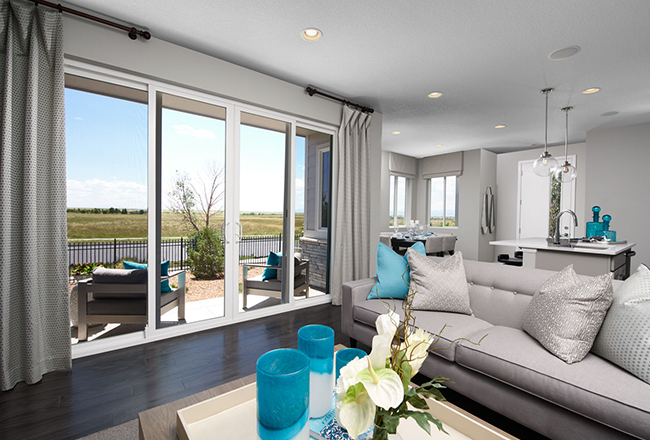 "The low-maintenance yards are a great transition for renters who want to stop paying a landlord, but may not want to commit to a ton of yardwork. And the paired design offers more privacy than many condos and townhomes," said Kelly Taga, Sr. Division President of Richmond American Homes of Colorado, Inc.
Silverstone community in Frederick is a great place to put down roots
One location selling the Urban Collection™ is Silverstone in Frederick, Colorado's Carbon Valley, where homes for sale currently start from the upper $300s (August 2021). The centralized location provides quick access to I-25, so homeowners enjoy a convenient commute to Longmont, Boulder and the Denver-metro area. The quiet atmosphere and mountain backdrop, along the west horizon, make Frederick a great choice for many buyers. Frederick also has its own downtown area, boasting locally-owned restaurants serving up everything from pizza to ice cream to barbeque at Georgia Boys BBQ, as well the Mountain Cowboy Brewing Company, which has a variety of hand-crafted ales and lagers on tap.
Design options abound with Urban Collection™ homes
It's no wonder why new home construction in the Frederick area is booming. At Richmond American, we're offering something different than many builders—paired homes with smart layouts at a great price point combined with options for personalization.
"Many people think homebuilders are all equal in the design department and don't realize their options are limited until after they contract," said Kelly Taga. "We have hundreds of options in flooring, cabinetry and more so no two homes are alike."
Between giving up their landlord and the ability to select everything from backsplash tile to flooring, the Urban Collection™ is becoming an attractive option for many people. Anyone who wants to know more about the design process can visit our Design Center page. Or check out our brochure.
First-time homebuyer? Need a refresher?
Get to know the basics of homeownership with our free guide! Financing basics, checklists & more.