More and more homebuyers are making their way south of Tucson to a master-planned community called Rancho Sahuarita—and it's easy to see why. A great location in Sahuarita, a variety of well-designed floor plans and exceptional amenities are making this community a great lifestyle choice.
More to do within the neighborhood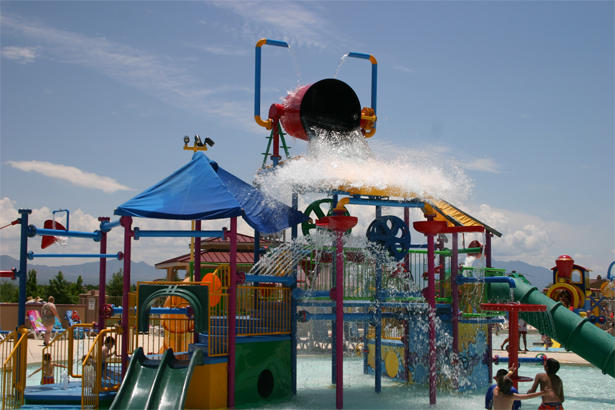 Homebuyers today are looking for more than a plot of land, four walls and a tree out front. With fuel prices ever rising, the modern buyer wants more amenities a shorter distance from their front door. Rancho Sahuarita's tagline is "It's All in Your Backyard" and they aren't kidding. The long list of amenities at this community includes a full-service recreation center with fitness equipment, aerobic and dance studios, and a lounge with a billiards table and big screen TV. Other perks? A 15-acre lake park with amphitheater, tennis and basketball courts throughout the neighborhood and a 16,000 square foot splash park.
Amenities aren't the only thing at your doorstep at Rancho Sahuarita. An emerging town center puts shopping and dining close at hand, and a revolutionary K-5 school facility and Early Childhood Center are nearby as well.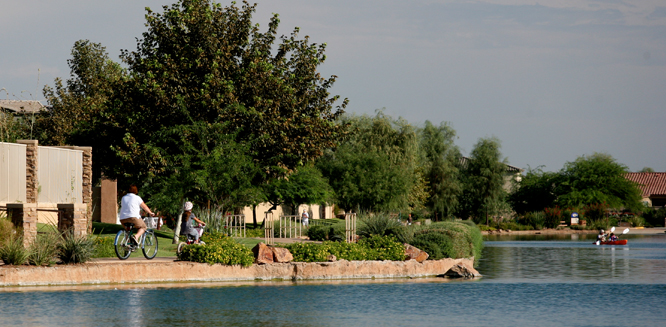 New homes to suit a wide a range of buyers
Rancho Sahuarita is host to three different builders. Richmond American Homes has a large presence at the community, with three unique neighborhoods: Presidio Coronado, with new homes from the mid $100s, Presidio San Xavier, offering new homes from the upper $100s and their newest addition, Presidio del Norte. [SOLD OUT]
The recent Presidio del Norte expansion includes 77 new homesites, which are expected to sell quickly. Homebuyers can choose from six brand new floor plans, priced from the low $200s, ranging in size from approximately 1,900 to 2,950 square feet, with 3 to 5 bedrooms, 2 to 3½ bathrooms and 2- to 3-car garages.
Community events happening all the time
Part of what makes up the Rancho Sahuarita lifestyle are the many events for residents. Regular coffee socials, festivals and children's events are planned throughout the year. Here's a glimpse at what's coming up in the next few months:
February 23 ~ Rancho Sahuarita Rodeo Round Up
Celebrate western heritage at the clubhouse.
March 9 ~ Fishing Festival
A representative from Arizona Game and Fish will be on hand with helpful hints.
April 6 ~ Community Yard Sale
Gather unwanted items for one neighborhood sale.
For a complete list of Rancho Sahuarita events, visit the community's Event Page.
Interested in learning more about Rancho Sahuarita and homes for sale in the area?
A Richmond American New Home Specialist can help! Call 877-346-8102.