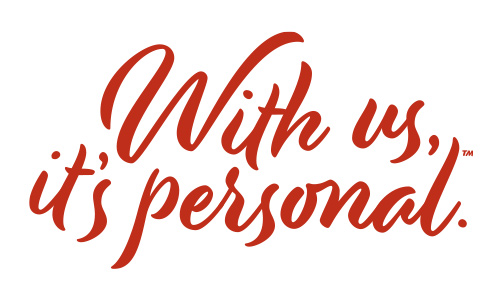 When it comes to selecting flooring for your new home, it's important to choose an option that you'll love for the long term—after all, you'll be walking on these floors every day! Hardwood is consistently one of the most popular types of flooring, but with the price tag and the maintenance that accompanies this material, more and more homeowners are turning to hardwood floor alternatives instead.
If you're curious about the benefits and types of wood-look flooring, this is the guide for you! Keep reading to learn more about why we offer hardwood floor alternatives and the different options available for your home.
Why wood-look flooring?
There are several reasons why hardwood flooring is a popular choice for many homes—it's elegant, versatile, strong and can increase the value of a house. Homes with hardwood tend to have character, and this type of flooring can transform the aesthetics of a room.
However, hardwood floors also present several disadvantages to contend with, including:
A high price point
Required regular maintenance
Susceptibility to scratches, dents and moisture damage
For those reasons, many homebuyers gravitate toward hardwood floor alternatives, which are created to mimic the appearance of wood without the drawbacks.
Which type of wood-look flooring is right for you?
Here at Richmond American, we offer several options for hardwood floor alternatives, each with unique appearances and benefits.
Laminate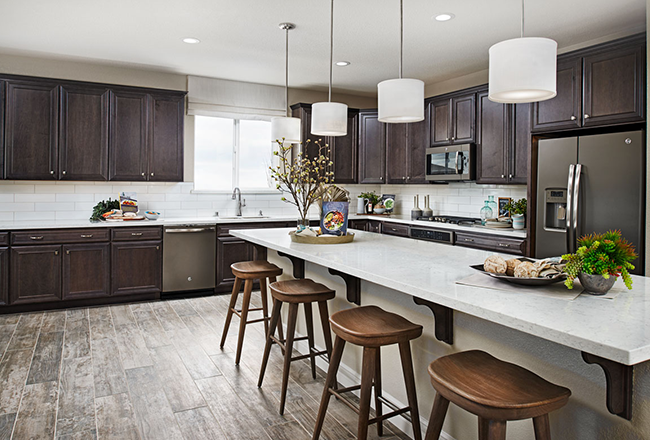 Laminate flooring usually consists of a composite wood base topped with an image layer and a transparent plastic layer for protection. Because of this top layer, laminate floors are durable and scratch-resistant, making them an excellent choice for most rooms in a house. Homeowners also appreciate this material because it's affordable, easy to clean and can be installed on stairs.
Luxury vinyl plank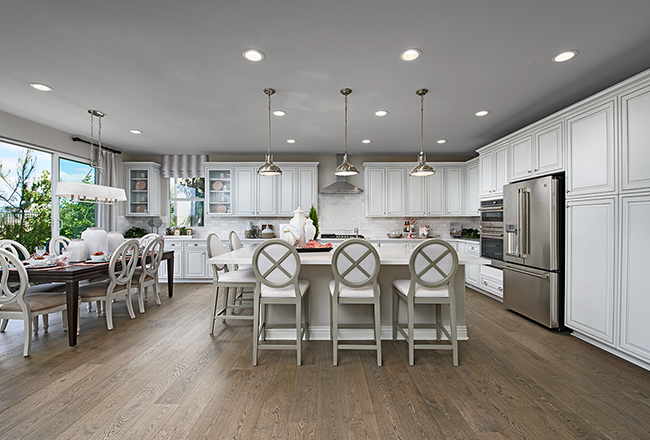 Made from thick, rigid plastic and available in several different textures, luxury vinyl plank (LVP) is a sought-after flooring option due to its affordability, resistance to moisture and low maintenance. This material is equal parts elegant and versatile and would be an excellent addition to almost any area of the home.
Tile
Wood-look tile flooring is typically made from either ceramic or porcelain. As the most durable material on this list, tile is a fantastic choice for anyone with children or pets. Tile flooring is also moisture- and stain-resistant, non-allergenic and unlikely to dent, and the variety of installation options—such as offset and herringbone patterns—make this flooring aesthetically pleasing as well.
Need more help deciding?
Our professional design consultants are here to help you select not only the perfect wood-look flooring, but also the best colors, textures and installation patterns for your dream home! When you build a brand-new home from the ground up with Richmond American, you'll receive a complimentary consultation at one of our Home Gallery™ locations, which includes guidance on flooring as well as other fixtures, finishes and more.
For more design inspiration, check out our Pinterest boards or take a look at these quick reads:
Please note that flooring options may vary by region.