Mother's Day is the busiest restaurant day of the year. This year, why not stand out from the crowd and cook for mom?
These recipes are sure to impress:
Breakfast:
Show your love with this cute and delicious breakfast. It only has a few ingredients and is sure to make the whole family smile!
Homemade cinnamon rolls are already scrumptious. Adding Nutella and vanilla glaze makes the dish irresistible.
If you're aiming for a healthier Mother's Day breakfast, this frittata is perfect. It's easy to make and stands out from the crowd of traditional egg dishes.
Lunch:
This recipe is delectable whether you eat gluten or not. It has a gourmet taste while still being kid-friendly.
You can't go wrong with tacos. Mom is sure to enjoy this popular dish with a little extra flair.
Afternoon Tea:
Nothing says Mother's Day like afternoon tea. Treat Mom to a classy treat with these recipes.
Mouthwatering Afternoon Tea Recipes
An Afternoon Tea Fit for Mother's Day
Dinner:
While many families celebrate Mother's Day brunch, dinner is just as appealing with these unique ideas.
This inspired chicken recipe is worth making. Allow 40 minutes plus marinating time for preparation.
You can't go wrong with Italian food. This pasta entrée is simple and will appeal to the whole family.
This healthy meal features basil, couscous, cherry tomatoes and fennel.
Beverages:
Treat Mom to these special, non-alcoholic beverages.
If Mom is ready for a celebratory cocktail, the strawberry-mint sparkler and kiwi cooler are refreshing spring options.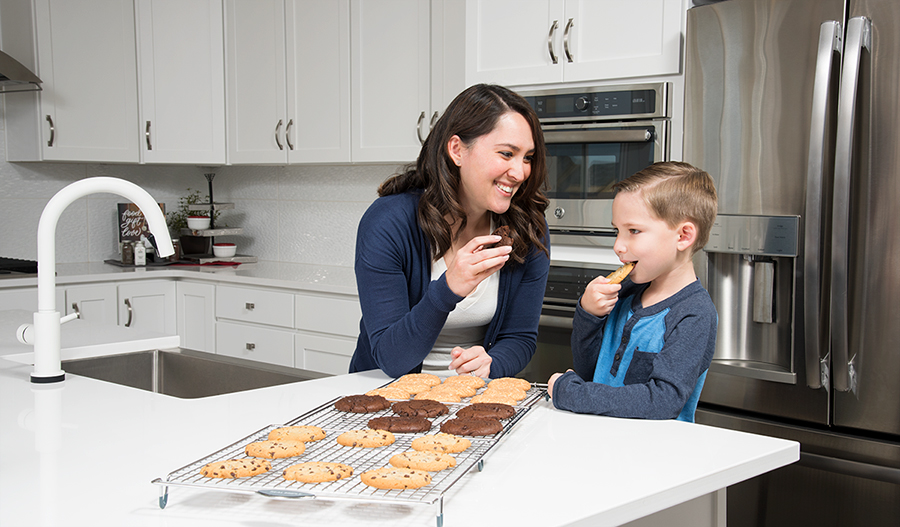 Dessert:
This cake is for the more experienced baker, but it is so worth it. Who doesn't love chai and cake?
Gluten-free Chocolate Brownies
If Mom avoids gluten, these brownies are a great option. They're so good, she may not believe they are gluten-free!
With summer just around the corner, it's time to bring back ice cream! This elegant take on dessert continues the Mother's Day theme.
Celebrate Mother's Day with more awesome recipes and Mother's Day Gift Ideas for the Home.