Multiple generations living under a single roof. It's become increasingly common in recent years. In fact, over 60 million Americans reside in multi-generational households, according to a 2016 Pew Research Center analysis. Whether it's an aging in-law in need of housing, a college student saving on room and board or a recent graduate returning to the nest, there are numerous reasons to consider this popular—and remarkably practical—living arrangement.
For example, let's take a look at the eye-catching Caroline floor plan, available at Greyhawk Point in the desirable Vineyard area of Sacramento, California. This two-story, 3,180 square foot home offers two distinct main-floor suite options, each composed of a comfortable bedroom, a generous living room, a private bath and an optional kitchenette. You'll notice that the suite at the front of the home even includes a separate entrance so your loved one is free to come and go as he or she pleases!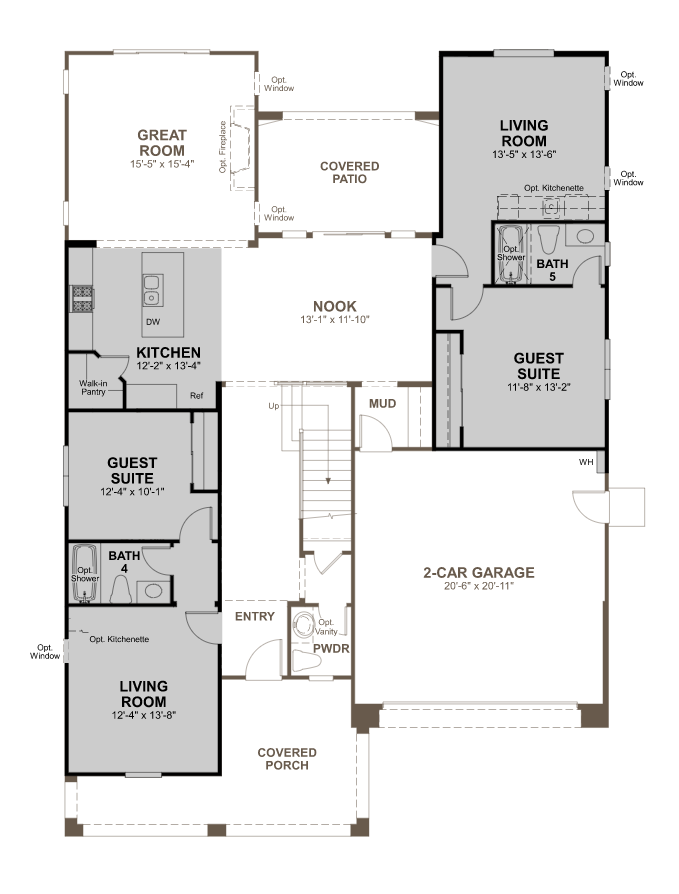 Benefits of buying a multi-generational home may include:
Additional square footage. Even if a guest suite isn't in use, having one adds to the total square footage of your home, which can impact its future resale value.
Flexibility. You don't even have to offer your in-law suite to a family member. Instead, use it to accommodate an au pair or turn it into a fitness area, home theater, craft room or simply a space to relax and recharge.
Potential savings. A home with a dedicated guest suite may cost less to purchase and maintain than separate residences for you and your family member.
Convenience. Having a trusted relative nearby can come in handy if you need someone to run an errand or help with small children.
Family bonding. Sharing living space with family can help you build and strengthen your relationship.
Whether you're searching for a single-family home or multi-generational home, visit RichmondAmerican.com to find the perfect floor plan for you!