The tight resale housing market has many prospective homebuyers considering purchasing a new home in the new year. But limited inventory—and skipping those stressful bidding wars—are just two of the many advantages of buying a brand-new home right now.
Sure, homes that were built a few years (or even decades) ago in established, comfortable neighborhoods have their charms. But there's also a lot to be said for choosing your community, homesite, floor plan and, of course, all those modern designer details!
If you're determining whether to buy a new or resale home, following are some factors that highlight why new construction might be your best bet:
Energy efficiency
New homes typically offer improved energy efficiency due to better wall insulation and quality heating and cooling systems. These features can provide comfort as well as cost savings. What's more, new homes often allow you to opt for features such as low-e windows or water-saving showerheads. If you buy a resale home, keep in mind that you could end up with poor insulation, drafty windows or an old furnace, all of which could need to be replaced.
Design choices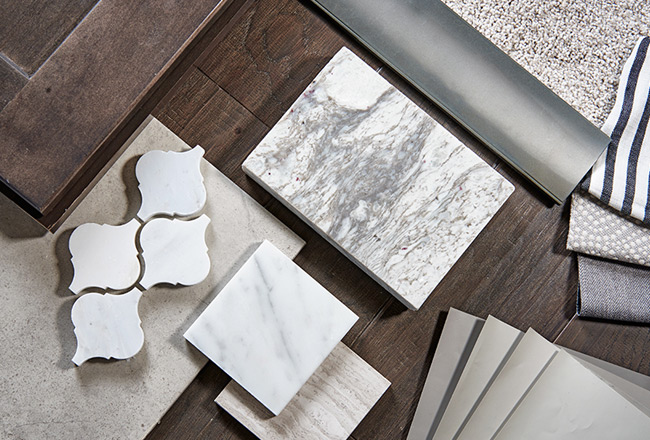 Building a new home can give you the freedom to choose your own colors, fixtures and finishes, while buying a resale home means you'll have to settle for someone else's style choices. Pink roses might be nice for Valentine's Day, but chances are you won't be thrilled about seeing them on your bathroom walls every morning. And while you can always redecorate later, changing items like carpeting and cabinetry can be expensive—and such renovations are often put off for a rainy day that never seems to come.
Appliances
Some builders offer homebuyers optimal convenience by including brand-new appliances, such as microwaves, dishwashers and stoves. And if they're not already included in the price of your home, you may be able to roll the cost of appliances into your mortgage. When looking at the price of a resale home, be sure to factor in out-of-pocket expenses like replacing the outdated refrigerator or buying a new washer and dryer.
Storage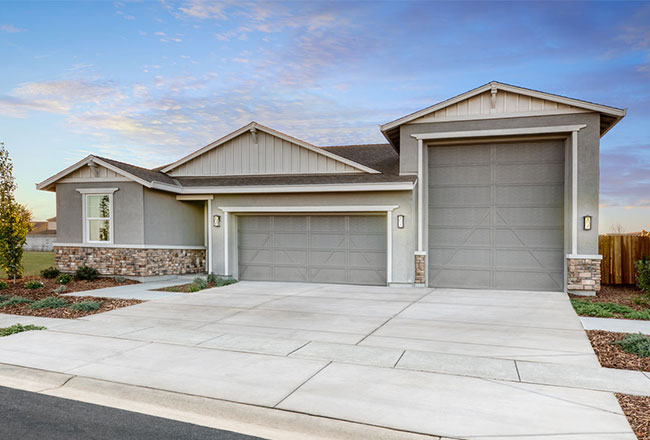 Today's new homes offer floor plans designed to fit the way you live, with convenient features like walk-in closets, generous kitchen pantries, cabinets with pull-out shelves, extended and RV garages and large basements that provide plenty of room for growth. With resale homes, especially older models, you may find that the storage space is limited or has been customized to someone else's preferences.
Warranties
Brand-new homes can include a builder's warranty, providing an added sense of security for years to come. Heating and cooling systems are also new and often covered under manufacturer's warranties, so you won't need to worry about replacing them right after you move in. On the other hand, many resale homes don't come with a warranty included in the price. If a warranty is important to you, you may have to pay extra or negotiate for the seller to cover the cost.
Special offers
When is the last time you saw a private seller advertise special savings on their home listing? This is practically unheard of, especially in today's competitive resale market! Homebuilders, on the other hand, often have more flexibility to help buyers save money on their new homes with special offers.
See how you can save with Richmond American right now!
Brand-new neighbors
Chances are, when you move into an established community, your neighbors have all known each other for years, potentially making you the odd man/woman/family out. However, if you buy a new home in a new community, everyone is on similar footing, making it much easier to meet people and form new relationships.
Still uncertain? Learn how the house hunting experience differs between new and resale homes.
---
We hope we helped you answer that age-old question: New home or resale? If buying a new home is sounding better and better, visit RichmondAmerican.com to get started today!
---