With our latest refresh, RichmondAmerican.com is better poised than ever to help you find your dream home. Let's check out some of the exciting new website features!
Improved Search
The search bar now has a much more prominent presence on the home page, making it easier for you to jump right in and find what you're looking for!
Not only that, but we've greatly expanded our list of searchable items. In a nutshell: if we build it, you can search for it.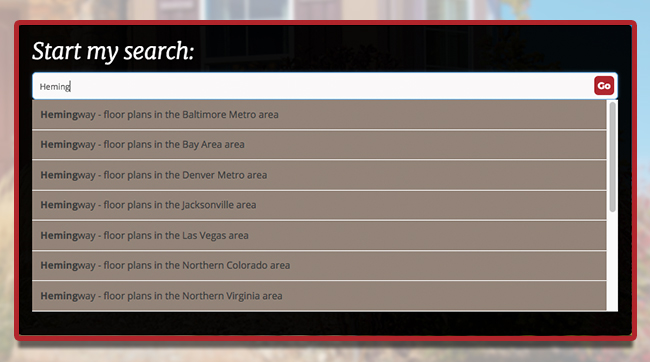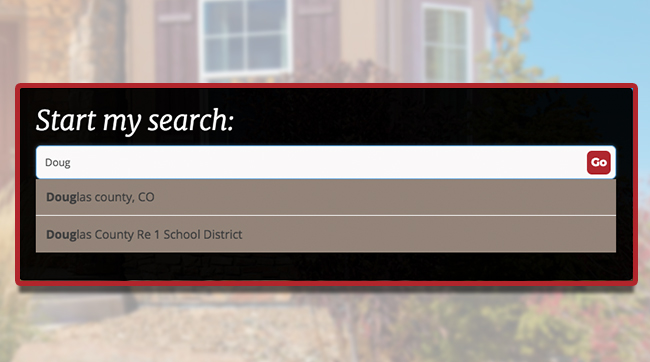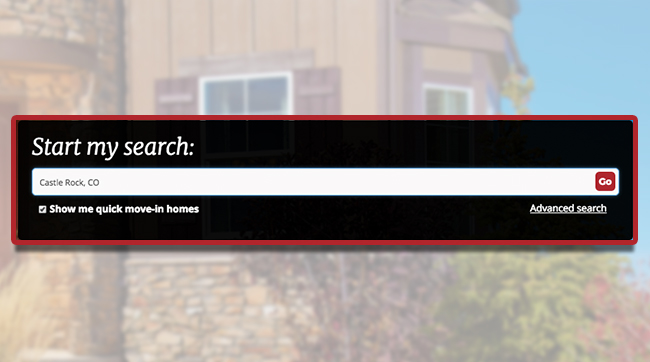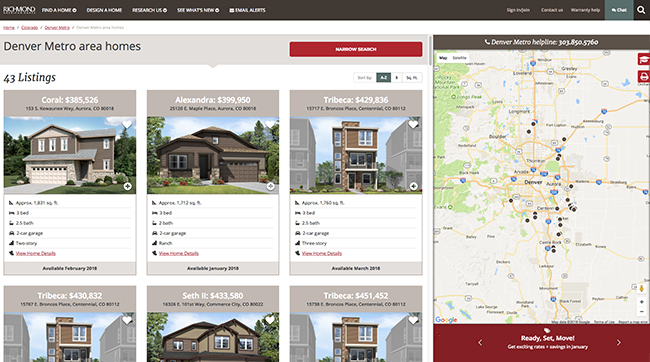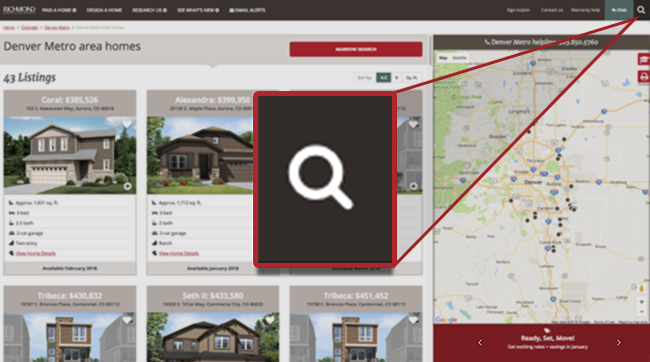 If you're not on the home page, clicking on the magnifying glass in the top right-hand corner will display the full search box.
Events Calendar
Easily find upcoming events with our new events calendar! Find it using the See What's New dropdown at the top of the page.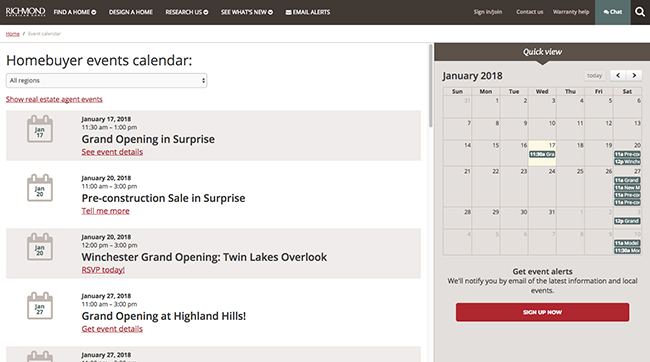 Social Media Logins
Facebook and Twitter logins are now available, so you no longer have to create a unique password in order to sign up for a Richmond American account.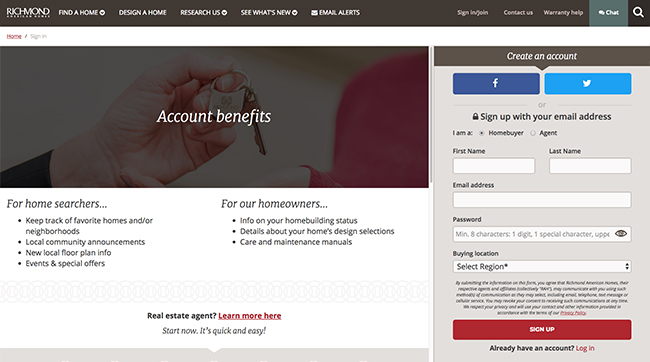 More Community Information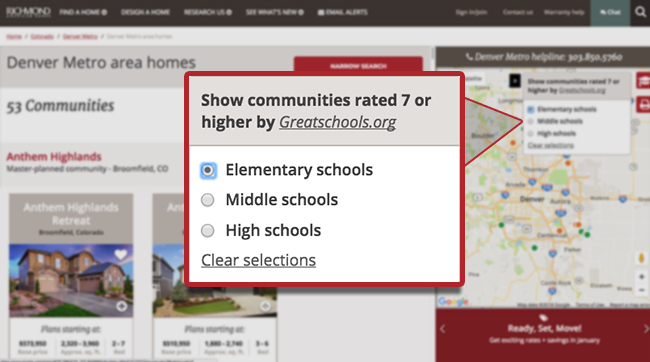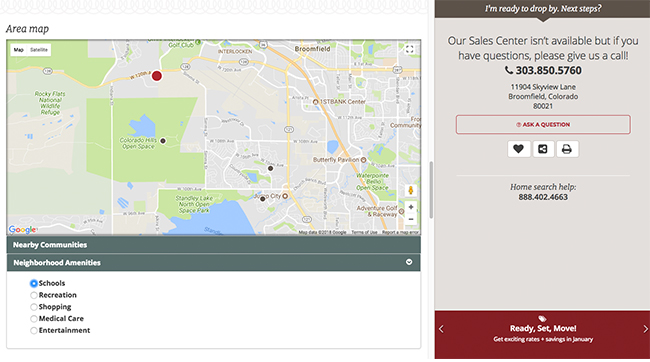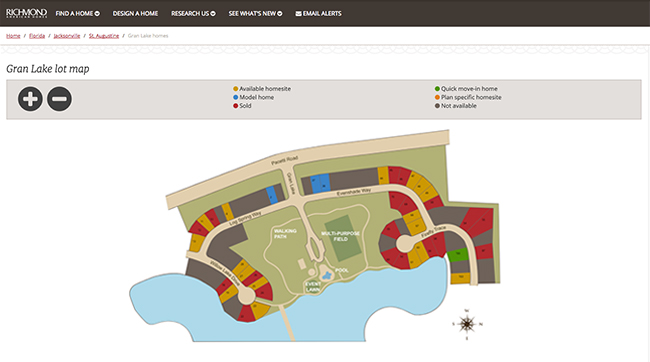 Great Schools Ratings:
We know finding the right school is at the top of the wish list for many families, which is why we've added GreatSchools' ratings for area schools on regional and community pages.
We hope you've found this overview helpful. Make sure to sign up for a Richmond American account to help keep track of your favorite homes and neighborhoods, and to keep up with the latest announcements, events and special offers!