Tell us a little bit about yourself and your homebuying journey.

We had been renting for six years and were ready to purchase a new home. We saw a sign about RV garages while driving near Crestfield Manor. We had an RV in storage at the time. We had always heard good things about Richmond American, but we thought the homes would be out of our price range. We were so excited to learn that we could purchase a home from this quality builder! We initially selected the Deacon floor plan and received approval for the loan.
About a month after we signed the paperwork, our leasing agent informed us that our rent would double if we stayed in our apartment for the duration of the build. I called Sales Associate Mike to see if he could help, and he showed us a Pearce quick move-in home that was under construction. We knew right away this was the house we were supposed to be in! Mike helped us, and it was a quick process after that. We only had to wait two months, and the timing couldn't have worked out better for us. Our lease was up on March 6, and we moved into our brand-new home on February 29. We can't say enough good things about Mike and Superintendent Skyler. They were amazing and on top of everything. We also appreciate how effectively Mike communicated with our real estate agent.
What made you choose your floor plan and what do you like about it?

We love the openness and how the great room flows into the kitchen.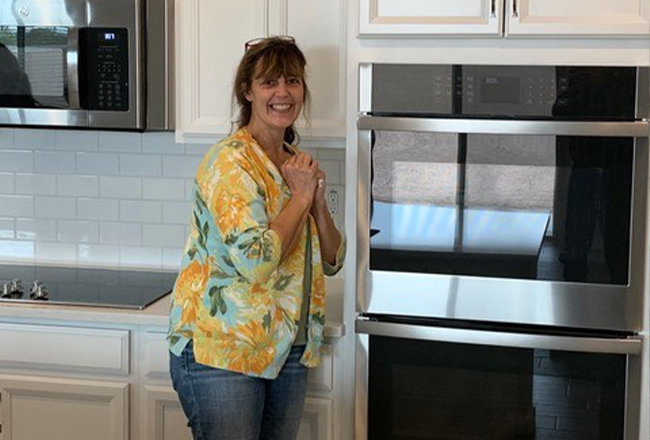 What is your favorite room in your new home?
Debbie: The kitchen—I love the tile, cabinets and quartz countertops. I have my own business and am also looking forward to creating a productive home office in the flex room!

Tom: The RV garage! It keeps our RV out of the sun and weather. We were able to let go of our RV storage and regular storage unit as well. Our new home has so much storage space!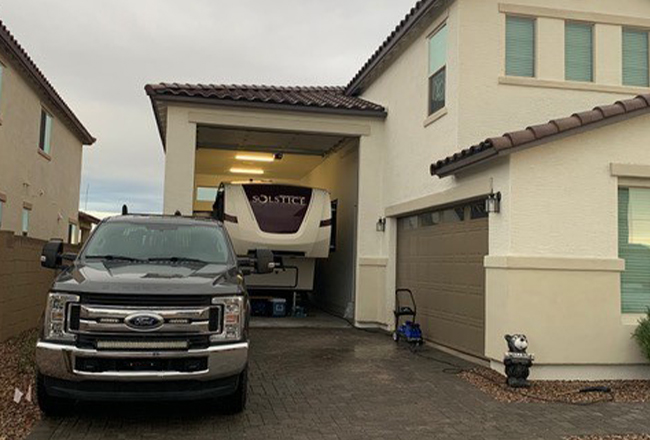 What was the best part of your homebuying experience?
The whole process! It all worked out so well. We don't have any regrets about anything. Despite weather conditions that could have interfered, the team finished everything for us to move in right when we needed to.
Would you recommend Richmond American to your friends and family? What would you tell them?

We already have. There are some coworkers interested in Richmond American across town.
Will you consider Richmond American for your next home purchase? Why?
We won't be moving. This is our forever home! If we ever had to move, Richmond American would definitely be our first choice.
What advice would you give to someone who is thinking about purchasing a new home?

Do your research. We became even more excited about our new home after learning more about the product and quality.
---
Thank you for sharing your story with us. Enjoy your new home!
Find out where the RV-friendly UltraGarage® is offered.