At Richmond American Homes, we're all about building houses. So, it should come as no surprise that gingerbread houses are among our favorite holiday treats!
Although baking and assembling gingerbread houses is a time-honored tradition for many, there is no rule stating that gingerbread houses have to be traditional. If you like to think outside the box (or, in this case, the box containing the gingerbread house kit), we've rounded up a variety of Pinterest-worthy gingerbread house ideas to take your holiday to the next level.
From the deceptively simple to the kind of complicated, these eye-catching, edible designs will help set the stage for a wow-worthy winter wonderland—and you'll have fun making them, too!
Transform classic cupcakes to seasonal showstoppers with these tiny gingerbread house toppers. They're sure to impress your holiday dinner guests!
Why settle for an ordinary gingerbread house when you can make your own gingerbread camper? This retro home away from home is the perfect pick for holiday-loving adventurers!
If you enjoy knitting—or have a fondness for knitwear—you're going to be hooked on this adorable knitted gingerbread house. To earn extra points for presentation, don a matching sweater while you share your creation with family and friends!
The holidays and toys go hand in hand. So, it should come as no surprise that this quaint downtown toy store made our list of non-traditional gingerbread houses to try this season!
Have you always wanted to spend the holidays in a log cabin? Well, this eye-catching, DIY, gingerbread and pretzel log cabin (complete with moose and snowman for added impact) may very well be the next best thing!
And last, but certainly not least, we bring you a beautiful gingerbread bridge connecting two tall (and tasty!) towers. In addition to serving as a stunning seasonal centerpiece, this must-try alternative to the traditional gingerbread house serves 12!
Be the first to hear about
SPECIAL OFFERS
Stay updated on new home savings. Sign up for email alerts.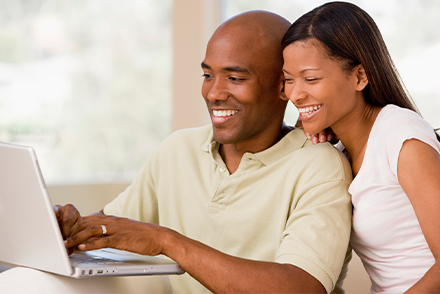 Some other holiday articles that may interest you:
Be sure to check out our Pinterest board for additional holiday treats. And if you're ready to find a new (non-edible) home in the new year, explore our communities, floor plans and quick move-in homes on RichmondAmerican.com!*
*Closing dates are subject to change and cannot be guaranteed. Homebuyers may be limited in the structural changes, options and upgrades which can be made to homes.