2020 has brought on a whole host of "new normals" in the way we work and learn, keep in touch with friends, stay fit, and now, even how we vacation. RV sales and rentals have risen, according to sources like the Chicago Tribune, as many Americans gravitate toward outdoor getaways instead of cruises, resorts and urban tourism. If you're one of the many who have already discovered the advantages of RV ownership, or if you plan to acquire one in the future, we have a feature you'll want to add to your next-home wish list.
Indoor RV Parking
The ultimate way to protect your vehicles from the elements, like UV, hail, wind and other extreme weather, is to park it not just in a covered location, but one that's fully enclosed. Such storage is available for rent, but it can be expensive over time, and it lacks the convenience of parking at home. That's why Richmond American builds new homes with two types of RV garages at select locations.
Attached RV Garage (Richmond American's UltraGarage®)

Available at a variety of price points, we offer floor plans with an attached garage that's large enough to house a typical Class A RV or a variety of other work or recreational vehicles, like boats, trailers, large trucks, ATVs and jet skis. These homes also include an attached 2-car or 3-car garage for everyday vehicles, so everything has its own parking space, keeping your driveway clear. Learn more (and see where we're building them) here.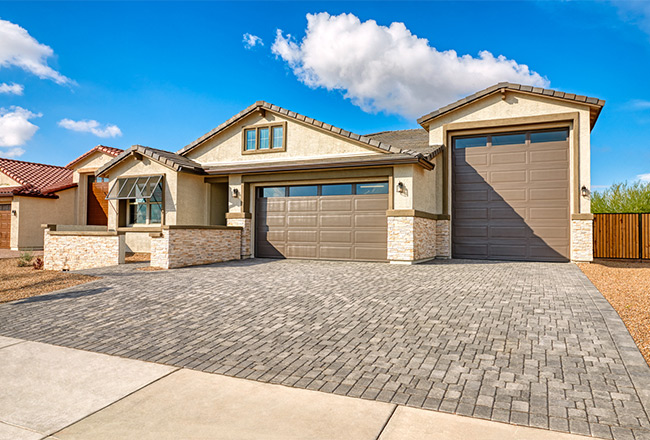 Detached RV Garage
Another option offered at some communities is a detached RV garage, which can be built on homesites that can accommodate it. Like an UltraGarage®, a detached garage can provide abundant storage, protecting your vehicles—and your curb appeal! See where we're building them here.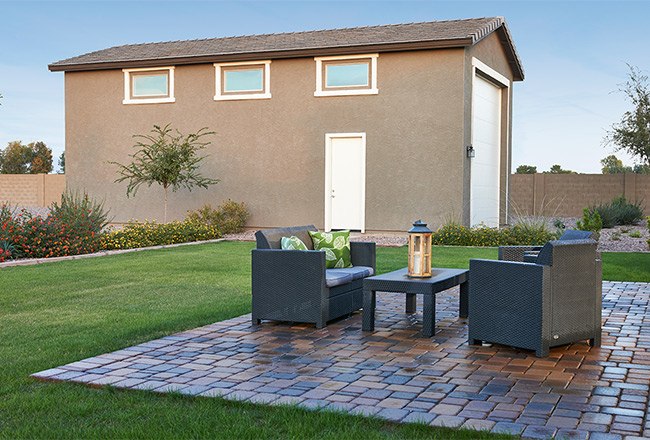 If you have questions about our RV garage options and availability, call our Homebuyer Resource Center at 888.500.7060!