So much is happening in the world of real estate and homebuilding. If you haven't been keeping up with the current housing market, here are just a few of the topics under discussion now.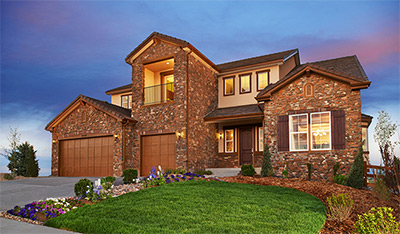 Rates are rising
Interest rates have been on the uptick recently, and there is debate as to what is in store for the near future. In a recent story, CNN's Steve Hargreaves reported that "while mortgage rates have been steadily rising for the last few months, they're still at historically low levels." Though a rise in rates has made some buyers hesitant, there is no guarantee that this trend won't continue. Homebuyers who want to take advantage of low rates may want to act soon.
Home inventory is still low
As we talked about in January, real estate inventory is still very low. There are fewer homes for sale, which has created a competitive market in many areas. Bert Beaulieu, a realtor interviewed by the Boston Globe last week, made this prediction: "The demand for housing is outpacing supply. And that's going to continue into the fall."
Homebuyers may be able to avoid a competitive market by building a new home from the ground up. Homebuilders generally sell homesites on a first-come basis, so the day you contract is the day you reserve your land, saving you the headache of a bidding war situation.
Tax advantages may expire at the end of 2013
According to Bankrate.com, the Private Mortgage Insurance tax deduction was created as part of the Tax Relief and Health Care Act of 2006. Originally issued in 2007, the tax deduction is now in effect through 2013. It is not guaranteed that the tax break will be extended after that point in time.
Housing market news inspiring you to start your search?
Find your new home here »