Boasting abundant storage space and a dynamic open layout, the beautiful Bronze plan is a must-see for house hunters seeking a thoughtfully designed, single-story home. It's part of our sought-after Seasons™ Collection and features the UltraGarage®—an attached, extra-tall garage that's perfect for storing recreational vehicles, boats, etc. Even if you don't own an RV, there's a lot to love about this feature!
Let's take a look at why the Bronze is such an appealing plan…
Typical specs:
2 to 3 bedrooms
2 bathrooms
Approx. 1,690 to 1,730 sq. ft.
2-car garage + UltraGarage®
Dynamic open layout
If you enjoy hosting dinner parties or game nights for friends and family, you'll definitely appreciate the Bronze's open dining area, spacious great room and well-appointed kitchen. A charming covered patio can be extended to accommodate additional guests and a walk-in pantry provides ample space for stocking up on party supplies.
Abundant privacy & quietude
Highlighted by a lavish primary suite with a generous walk-in closet and a private bathroom with optional double sinks, the Bronze offers three generous bedrooms as well as a shared bath, which can also be personalized to include double sinks. One of the secondary bedrooms can be optioned as a study, affording residents a potential home office if they work remotely or in a hybrid capacity.
Ample design options
Ideal for buyers on a specific timeline, our quick move-in homes feature an impressive assortment of professionally coordinated fixtures and finishes.* Those who have the opportunity to build from the ground up at communities featuring the Bronze will be afforded the opportunity to work with a talented professional design consultant to select colors, textures, finishes and fixtures for their new living spaces—a complimentary service! Learn more about Richmond American's home design process.
New to house hunting?
This guide will help you learn about basic housing types, real estate terms and how to read a floor plan.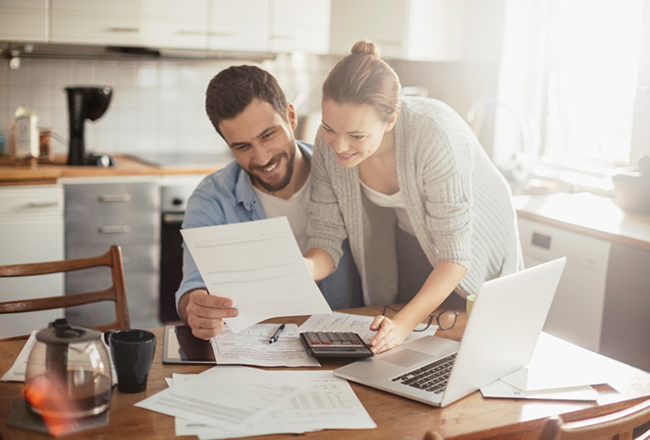 Looking for something different? Learn more about our home collections.
*Closing dates are subject to change and cannot be guaranteed. Homebuyers may be limited in the structural changes, options and upgrades which can be made to homes.