Shopping for a new home tends to spark a lot of questions. We're here to help. Need information on area schools? Tips on outfitting your gourmet kitchen? Or a no-nonsense guide to military homebuying?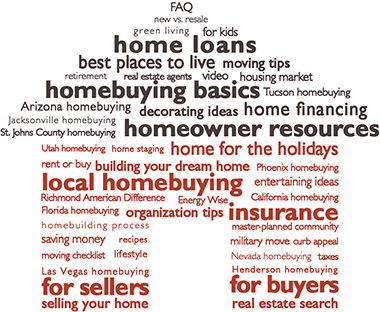 You've come to the right place.
Check back every week for tips, tricks and details on how to choose, buy, finance, insure, decorate and relax in a new home. We're here to answer your every question; from "how do I select the right financing option?" to "how do I choose paint colors?"
And if we haven't answered your question yet, please contact us. Or, if you're ready to shop and buy a home, visit our website.
Welcome to Homeward—we're glad you're here.