Whether you consider yourself a winter visitor, sunseeker or proud snowbird, if you head south for the winter, you'll need a home away from home for weeks or months at a time. RVing and renting may be popular choices, but there are significant advantages to buying a vacation home of your own.
RVing
If you're an impulsive traveler, especially one who loves the outdoors, you may be drawn to RV living. Any continental destination is just a road trip away and, with a minimum of prep time, you could hit the road and travel for as long as you'd like—no reservations needed. But, RVs do have some drawbacks.
Upkeep: Ongoing repairs, maintenance, insurance and unpredictable gas prices add up! Unless you have an RV garage at your primary residence, you may also have to pay to park your motor home while it isn't in use.
Depreciation: While a home purchase may build equity, a motor home typically loses its value over time.
Limited creature comforts: You may have the bare essentials—sleeping quarters, a kitchenette and shower facilities—but few RVs can truly feel like home. Eventually, you may tire of cramped quarters, short showers and laundromats, not to mention the lack of entertaining space!
Accessibility: An RV can be great for rural or woodland getaways, but they're less convenient in big cities. If you long for cosmopolitan pursuits like fine dining, dancing, museums and big city nightlife, an RV may not be the right choice for you.
Why own a vacation home instead?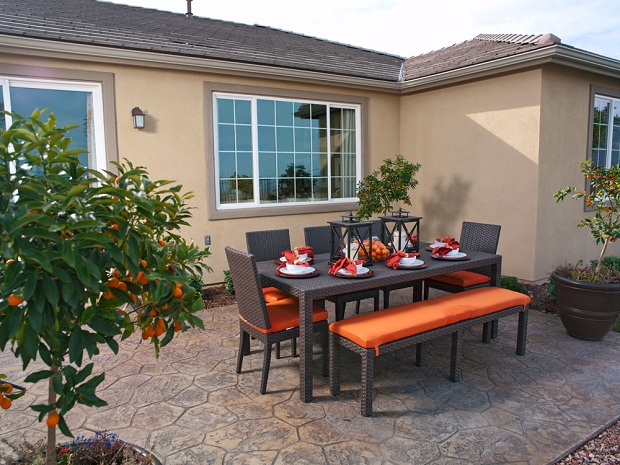 Many Sunbelt suburbs put outdoor and urban adventures within easy reach, all without sacrificing the comforts of home. Buying a home where you winter gives you a stable base from which to plan your excursions—one that has an opportunity to build equity and potentially provide tax benefits! Plus, you'll enjoy all the freedom homeownership brings: you can furnish it your way, decorate it to suit your personal style and invite family and friends to stay.
Depending on your choice of locations, you may have the option to build your dream vacation home from the ground up. New construction has many advantages over resale, but it can be a particularly good choice for a vacation home if you're looking for personalized design options, like a fireplace in the master bedroom, a separate guest suite or a covered patio.
Looking for your winter hometown?
Check out our "best places to live" and "great places to retire" articles! Once you've narrowed down your options, call a New Home Specialist at 888-500-7060 to talk about our communities across the US. From Canada, call 1-888-500-7060; from China, Mexico, India or the UK: 00-1-888-500-7060; from Japan, call 010-1-888-500-7060.
Renting
If you think you lack the capital to buy, you may be leaning toward furnished rental accommodations. At first, this may seem like an attractive option because there's no commitment (other than your lease), there's no upkeep and you can still enjoy the space and comfort of a condo, apartment or house. Over time, however, you may find that renting isn't ideal for your lifestyle.
Availability: If you want to travel to a popular destination or at a popular time of year, you may have trouble finding a rental property with the right features, location and price range.
Cost: As demand for rental properties rises, rent climbs as well—and that money is gone for good.
Risk: An unreliable landlord, a shady neighborhood or not-as-advertised home features could put a damper on your vacation enjoyment.
It's not yours: At the end of the day, you're living with someone else's furniture, surrounded by someone else's décor.
Why own a vacation home instead?
Read any of our "buying vs. renting" articles and you'll find a host of reasons to choose homeownership over renting—and most of them apply just as well to a second home purchase as they do to your primary residence. To those we add a few more benefits, just for vacation home owners:
No blackout dates, and cancellations aren't a concern.
You'll be surrounded by neighbors—not seasonal strangers.
Spend more time enjoying your trip; less time figuring out how to get to your nearest grocery store, bank, dry cleaner, etc.
Find and keep the right healthcare providers for you.
If you love it, retire there!
A vacation home may be more affordable than you think.
According to the National Association of REALTORS® 2014 Investment and Vacation Home Buyers Survey, last year's typical vacation-home buyer was 43 years old and had a median household income of $85,600. Estimate what you can afford with our financing calculator, or contact a loan officer at HomeAmerican Mortgage Corporation today to discuss your potential buying power (866-400-7126). Then, start shopping our Sunbelt homes!
New homes in Phoenix, AZ »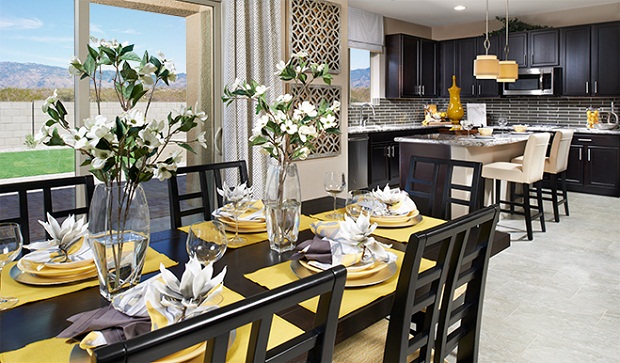 New homes in Tucson, AZ »
New homes in Los Angeles, CA »
New homes in Orange County, CA »
New homes in San Diego, CA »
New homes in Jacksonville, FL »
New homes in Orlando, FL »
New homes in South Florida »