The Inland Empire offers residents the best of the Southern California lifestyle with a bustling city life, entertainment, culture and recreation. VisitCalifornia.com describes the area "like an insider's secret amid the bustling excitement of Southern California." Whether you come for the scenery, recreation or culture, this region of California is an increasingly popular place to lay down roots. It's easy to see why homebuyers from across the country are moving to the Inland Empire!
Entertainment and Recreation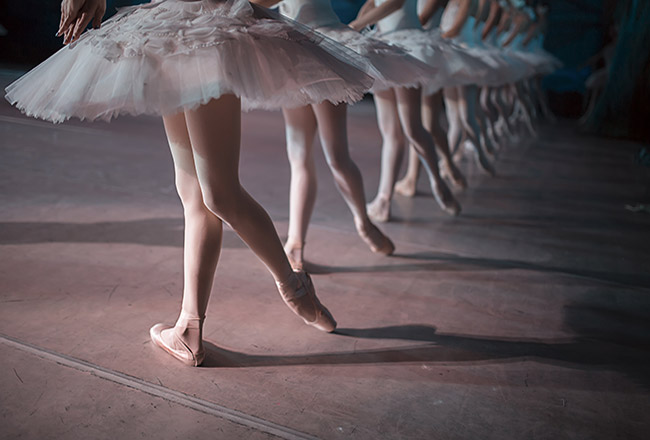 An excellent place to spend an evening, the Fox Performing Arts Center hosts musicals, concerts and private events. Season tickets are also available.
This cultural experience is not just about dance. The organization even has a children's art contest and story-writing workshop.
Children with a penchant for acting will want to be part of the Riverside Children's Theatre. Participants can take acting classes and perform in a number of productions such as The Wizard of Oz, Willy Wonka, Alice in Wonderland, Peter Pan, Grease and many more. The theater program has been around since 1955.
Lake Perris Recreation Area offers fishing derbies, parades, museums, campfire programs and more. Sky diving is a popular activity as well with both Skydive Elsinore and Skydive Perris in the area.
Dining
This excellent restaurant is open for breakfast, lunch and dinner daily. Popular dishes include the fajita burrito and carnitas tepa. Be sure to try the deep fried ice cream for dessert.
Don't miss this popular local chain, serving up homestyle breakfast, lunch and dinner fare, along with delicious bakery items. Diners recommend the cheesecake as a must-have!
Sushi fans won't want to miss the opportunity to try Sushi Okoku's avocado bomb, seaweed salad and artfully designed sushi rolls.
Education
Higher education is a top priority in California. If you're looking to pursue a degree, you have several options in this area. The Inland Empire is home to the following universities:
Part of the University of California system, UC Riverside offers excellent academic programs and many extracurricular options. The colleges within the university are the Bourns College of Engineering, College of Humanities, Arts & Social Sciences, and College of Natural and Agricultural Sciences. Graduate schools at UC Riverside include the School of Business, Graduate School of Education, School of Medicine and School of Public Policy.
California Baptist University has comprehensive programs in Architecture, Visual Arts & Design, Arts & Sciences, Engineering, Health Science, Nursing, Behavioral Sciences, Christian Ministries, Education and Music. Popular extracurricular activities include athletics, clubs, events and excursions.
Academic programs at this university fall under the College of Arts and Letters, Jack H. Brown College of Business and Public Administration, College of Education, College of Natural Sciences, or College of Social and Behavioral Sciences.
Students at Cal Poly Pomona can study at the Don B. Huntley College of Agriculture, College of Business Administration, College of Education & Integrative Studies, College of Engineering, College of Environmental Design, College of Science, College of Letters, Arts & Social Sciences, College of Science and The Collins College of Hospitality Management.
Moving to Inland Empire
A popular relocation destination, Inland Empire has something for every homebuyer. New construction homes in the following areas allow residents to enjoy the ease of convenience of a brand new home with quick access to amenities. If you're moving to the Inland Empire, you may want to consider these areas:
Chino is an excellent place for fitness enthusiasts. Homeowners here enjoy batting cages, Big League Dreams Sports Parks, a boxing club and a number of parks. Relocators seeking employment may want to look in top industries in Chino such as health care and manufacturing.
Families enjoy Chino Summer Nights, Chino Youth Museum and the Old Schoolhouse Museum. Chino also has superb restaurants such as Owen's Bistro, The Avocado House and Cannataro's.
Menifee is a thriving community with an active event calendar. Residents have the convenience of local parks, recreation centers and libraries. Prominent industries include education and health care, and Menifee has been recognized as the top city for growth in California.
Homeowners in Menifee also enjoy the following attractions:
Perris homeowners enjoy a comprehensive event calendar, community garden, library, parks, classes and teen center.
Those with a taste for adventure will enjoy:
Unique restaurants in Perris include Casa Jimenez and The Chicken King.
Riverside boasts a great community with a full event calendar. Residents enjoy arts and crafts, youth programs, movie screenings and fitness activities. Getting around the area is easy with a bike program, public transportation and downtown parking guide. Be sure to check out the local library and museum.
Riverside also has many entertainment options:
According to the city's website, Wildomar is a California city "where natural beauty and a feisty spirit give rise every day to the optimism leading it to a future unlimited." Homeowners in this unique city enjoy parks, trails and much more. According to Data USA, top industries in the city include retail, hospitality, and construction. Popular restaurants in Wildomar include Tresino's, Old Market Grill and Los Molcajetes.
---
Search new homes in the Inland Empire, starting from the mid $400s at RichmondAmerican.com. Our local New Home Specialists are well-versed in the area and can help point you in the right direction during your new home search. Call us today 909.579.3288.