Surrounded by the Air Force Academy, Fort Carson, Peterson AFB and Schriever AFB, Colorado Springs is home to thousands of military personnel and their families. If you are one of them—or soon to be—you may be weighing your housing options. Wait for base housing? Rent? Buy? Here are four reasons we think buying a home in Colorado Springs should top your list:
1. VA loan eligibility is one of the perks of the job. If you qualify for a VA loan, you've got a head start on the path to homeownership. How? First, you may not need a down payment. That means you can hold on to your savings and still move into your own home. Second, there are limits to the closing costs you'll have to pay—a fact that could save you money in upfront expenses. Third, you won't have to pay private mortgage insurance (PMI), which typically amounts to hundreds of dollars each year for the life of the loan. For more information about VA loans, call our affiliate, HomeAmerican Mortgage Corporation, at 866-400-7126.

2. On-base housing is limited (and limiting). Who has time for a waiting list? With base housing in short supply, you may find yourself waiting months or even more than a year for a spot to open up. And when it does, you probably won't have a lot of choice about your home's floor plan and other features. Buying a new home means you can move on your own schedule and personalize the design right from the start. The bonus? You get to trade in base regulations for much-less-restrictive HOA guidelines.
For a sneak peek at the kinds of personalization options you could have as a Richmond American homebuyer, check out our video.
3. There are incredible new communities in Colorado Springs. Richmond American is currently building in four popular parts of town, close to each of the area's military facilities (see pdf map). Because so many of our homebuyers are military families, our sales associates and New Home Specialists know great ways to streamline your home search and the entire buying process, from contract to close. We can help you find the home that best fits your needs, at a BAH-friendly monthly payment.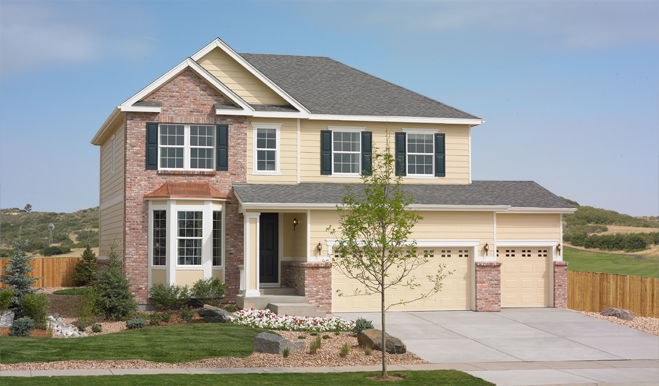 Lorson Ranch [SOLD OUT]
5 miles from Fort Carson, 6 miles from
Schriever AFB, 4 miles from Peterson AFB
Homes from the upper $200s • No HOA fees • Master-planned amenities like trails, parks and planned retail on site • Neighborhood schools nearby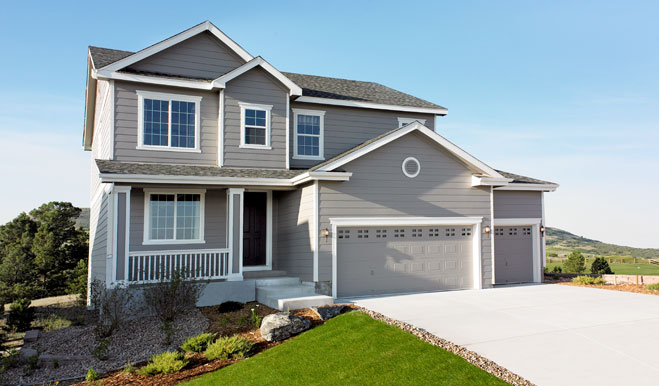 Banning Lewis Ranch
8 miles from Peterson AFB, 14 miles from the
Air Force Academy
Homes from the low $200s • Low HOA fees • Master-planned amenities like a fitness center, tennis courts, trails, parks, playgrounds and an all-ages climbing park (in progress) • Public K-8 charter school on site; other schools nearby
See new homes for sale »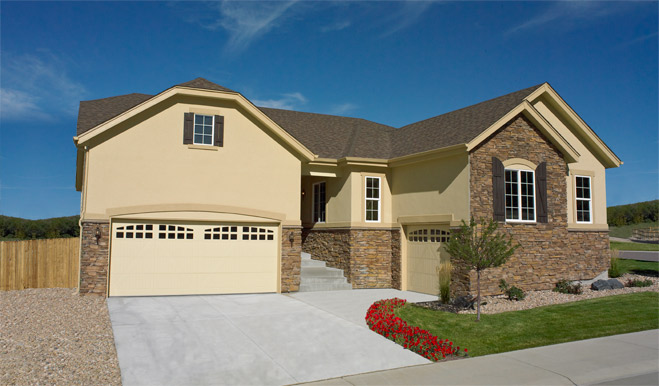 Wolf Ranch
11 miles from Peterson AFB, 11 miles from the
Air Force Academy
Homes from the upper $200s • Low HOA fees • Master-planned amenities like a private rec center, parks, trails, a year-round pool and open spaces • Well-rated neighborhood schools
See new homes for sale »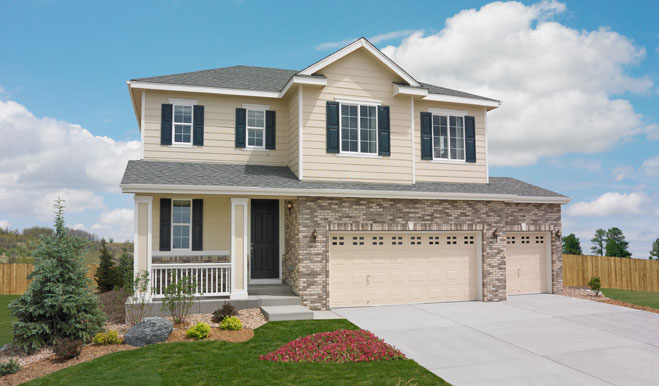 Meridian Ranch
20 miles from Schriever AFB
Homes from the $100s and $300s • Master-planned amenities like a 30,000 sq. ft. rec center with pools, a fitness center, indoor volleyball and basketball courts and a variety of sports and fitness programs • Nearby schools
See new homes for sale »
4. Mortgage payments can build equity; rent never will. There's no guarantee that buying a house will always be a profitable investment. But, one thing is certain: you're never going to see a return on the money you put into your landlord's pocket. Buying a house now will allow you to put your tax-exempt Basic Allowance for Housing (BAH) to work for your family's future. You'll enjoy the freedom and pride of homeownership, a chance to lock in a low interest rate, and possibly even some tax benefits—all at a monthly payment that may be lower than rent in Colorado Springs.
Need more information about homebuying in the military?
Get our free Military Home Buyer Guide »