Is your young child moving for the first time? If so, they may have lots of questions and emotions you'll need to navigate with them in the coming weeks. Reading the right books together could help them understand this big life change and work through the big feelings that naturally come with it.
We've gathered a list of kids books about moving away that you can use to start conversations, set expectations, express and heal grief over the places and people they may be leaving behind—and get them excited about the new adventures ahead!
By Stan Berenstain & Jan Berenstain
Ages: 3 – 7
From the publisher:
Come see where it all began in this classic First Time Book® from Stan and Jan Berenstain. Join Mama, Papa, and Brother as they pack up, say heartfelt goodbyes to friends, and move from the mountains and into their beloved tree house down the sunny dirt road.
Our take on it:
Did your parents ever read this book to you as a child? This timeless story has been recommended again and again over the last 40+ years thanks to its upbeat storytelling style and the straightforward way it tackles topics that worry kids of every generation, like the all-important, "What will happen to my toys?!" If your child has already read other books about the Berenstain Bears, it may be comforting to see familiar characters going through an experience they're about to have.
By Mélanie Watt
Ages: 3 – 7
From the publisher:
Moving all the way from the South Pole to the North Pole isn't easy for the young penguin Augustine. Uprooted from her home, she misses her friends, her grandma and grandpa and her old bedroom. There are all kinds of unfamiliar faces at the North Pole, and everything looks strange and different. When it's time to go to her new school, Augustine gets cold feet. But with the help of a few colored pencils and some inspiration from Picasso, this shy, artistic young penguin discovers a way to break the ice with her classmates and feel at home on the other end of the world.
Augustine's penguinized versions of van Gogh, Munch, Picasso and others are a delightful way to introduce children to art. A clever, charming story told from a penguin's eye view, Augustine illustrates that art is all around us — and it is a language everyone understands.
Our take on it:
Watt's charming story and adorable illustrations follow a young penguin through her worries about leaving family and friends, starting a new school and getting used to her new home. She's able to work through those feelings of loneliness and ultimately connect with her new community through her drawings—an activity your kids might like to try! Bonus: the real-world artistic references in the book are a clever way to introduce classics to young children.
By Margaret Wild (Author) & Ann James (Illustrator)
Ages: 3 – 7
From the publisher:
A joyful story about moving house and embracing change from a much-loved, award-winning team.
This is the last time I'll fish in this river…
This is the last time I'll run through these trees…
This is the last time I'll dream by this fire…
Goodbye, old house. Goodbye.
A heartwarming story of letting go and starting anew, with a unique illustration style that allows room and space for the reader's imagination.
Our take on it:
Poignantly illustrated in washes of dreamy color and thick, black brush strokes, this story follows a young child as they notice and appreciate the last times they'll experience everyday moments of their old home—and some exciting first times that happen in their new house. It's a beautiful way to remind parents how young children see the world, and why it's important to give them time to find closure when things change.
By Joanna Rowland (Author) & Marcela Calderón (Illustrator)
Ages: 3 – 8
From the publisher:
On days when your faith is shaken, remember…
A seed falls to the ground. A child moves away from home. Can life bloom in a new place?
With gentle storytelling and poetic language, Joanna Rowland explores what it means to have hope—hope that things will get better, hope that you are cared for even when things are hard, and hope that new growth is waiting to burst forth, just around the corner.
Our take on it:
Spiritual but not specifically religious, this story helps remind children that change is a natural part of life, and that even when we're facing challenging times, those challenges are temporary. It's a message that can apply to a variety of situations, not just moving away, and it may help to build resiliency and emotional awareness, even in young people.
By Deborah Underwood (Author) & Jonathan Bean (Illustrator)
Ages: 4 – 7
From the publisher:
"Bad truck, bad guy; bad wave, bad bye…" A boy and his family are packing up their old home, and the morning feels scary and sad. But when he arrives at his new home, an evening of good byes awaits: bye to new friends, bye to glowing fireflies, bye to climbing trees. The New York Times bestselling author Deborah Underwood's spare text and the Boston Globe–Horn Book Award winner Jonathan Bean's lush, layered illustrations perfectly capture the complex emotions of moving day. The child-centric transition from dreary morning to cheerful evening comforts young readers facing big changes of their own.
Our take on it:
At the beginning of this story, a young boy feels bad about the big changes going on around him as his family packs up and begins their move to another town. The movers are bad, the boxes are bad, the moving truck is bad, and it's easy to see through the illustrations how frustrated and upset he is. Even the weather looks gloomy and dark to match his mood. As the story goes on and the boy has fun new experiences, like staying in a hotel on the way to his new town and meeting a new friend next door to his new home, he notices more and more positive things in his life. By the end, his outlook (and the weather) are brighter and more cheerful.
By Pat Zietlow Miller (Author) & Eliza Wheeler (Illustrator)
Ages: 4 – 8
From the publisher:
An inspiring picture book affirmation about having courage even in difficult times, because some days, when everything around you seems scary, you have to be brave.
Saying goodbye to neighbors. Worrying about new friends. Passing through a big city. Seeing a dark road ahead. In these moments, a young girl feels small and quiet and alone. But when she breathes deeply and looks inside herself, a hidden spark of courage appears, one she can nurture and grow until she glows inside and out.
New York Times bestselling author Pat Zietlow Miller's uplifting words join New York Times bestselling illustrator Eliza Wheeler's luminous art to inspire young readers to embrace their inner light—no matter what they're facing—and to be brave.
Our take on it:
Just like adults, kids feel stress—especially when faced with a change like moving away. This book uses kid-friendly language to walk readers through a visualization technique many adults use to reduce stress. It teaches them to close their eyes, breathe and imagine their courage as a warm, safe, bright light that can help carry them through challenges. This kind of personal empowerment can give children a feeling of control in a situation where they may be feeling powerless.
By Kellie Carte-Sears (Author) & Anahit Aleksanyan (Illustrator)
Ages: 4 – 10
From the publisher:
Change is not always easy. So how does a child successfully cope, adjust, and be happy or even excited about moving to their new home?
"There's one thing that will not change.
Think hard! I know you'll guess.
Your friends and family love you,
no matter your address!"
When Massy learns she is moving she finds herself consumed by emotions and filled with questions. But her lovable cat, Blue, guides her through the process in a mindful, lighthearted, and playful (sometimes silly) way. Together, their journey and adventure lead them to understanding and happiness at their new destination.
Our take on it:
This book is part of the Moments with Massy™ series, designed to help children with social emotional learning. Through colorful, modern illustrations and cheerful rhymes, the story lets kids know that it's ok to feel nervous and uncertain about big changes and it encourages them to ask questions, which is great for getting your own kiddos talking!
By Meg Medina (Author) & Sonia Sánchez (Illustrator)
Ages: 5 – 7
From the publisher:
A big truck with its mouth wide open is parked at the curb, ready to gobble up Evelyn's mirror with the stickers around the edge…and the sofa that we bounce on to get to the moon.
Evelyn Del Rey is Daniela's best friend. They do everything together and even live in twin apartments across the street from each other: Daniela with her mami and hamster, and Evelyn with her mami, papi, and cat. But not after today—not after Evelyn moves away. Until then, the girls play amid the moving boxes until it's time to say goodbye, making promises to keep in touch, because they know that their friendship will always be special. The tenderness of Meg Medina's beautifully written story about friendship and change is balanced by Sonia Sánchez's colorful and vibrant depictions of the girls' urban neighborhood.
From Newbery Medalist and New York Times best-selling author Meg Medina comes the bittersweet story of two girls who will always be each other's número uno, even though one is moving away.
Our take on it:
This moving story has earned a list of accolades for its earnest and playful writing style and its warm and lively artwork. It was named an American Library Association Notable Children's Book, a Publisher's Weekly Best Children's Book of the Year, a Kirkus Reviews Best Picture Book of the Year and a School Library Journal Best Book of the Year. Fair warning: you may want to have tissues handy, but the story's central message—the enduring value of friendship, even across time and distance—is a hopeful and uplifting one.
By Shermaine Perry-Knights
Ages: 5 – 7
From the publisher:
This picture book follows a bright-eyed girl in a military family that moves across the world. She shows the reader that she can embrace a new environment, language, and a different culture. Leaving their home and settling in another is tough on all kids.
This is what military families go through when moving to a new station, far away from home in another city, state, or country. This adventure is filled with sadness, loss, acceptance, and hope. By the end of the story, young readers will be chanting the theme of the book: "I move a lot and that's okay!" While this book features a military child, its message of resilience and hope are universal ones that help all children to overcome obstacles more easily.
Our take on it:
Written by a former military kid for military kids, this book explores experiences many families with active-duty parents can relate to: the abruptness of a PCS move, the packing process, getting to know a new school and town (and in Grace's case, a new culture and language), and more. Other books in this series are I Miss My Friend and That's Okay, which continues Grace's story in Italy and explores the value of long-distance friendships; and I Move a Lot and That's Okay: Axel's Story, which follows Axel's experience when his Army-officer mother receives new duty station orders.
Check out these additional resources for helping kids through a move:
Going-away Party Ideas for Kids (or Grown-ups!)
A Checklist for Moving Out of State with Kids
How to Talk to Your Child About Relocating
Preparing Your Teen for a Move
A Moving Checklist for Your Kids
Still house hunting?
Check out our tips for finding neighborhoods with parks, playgrounds, good schools & more!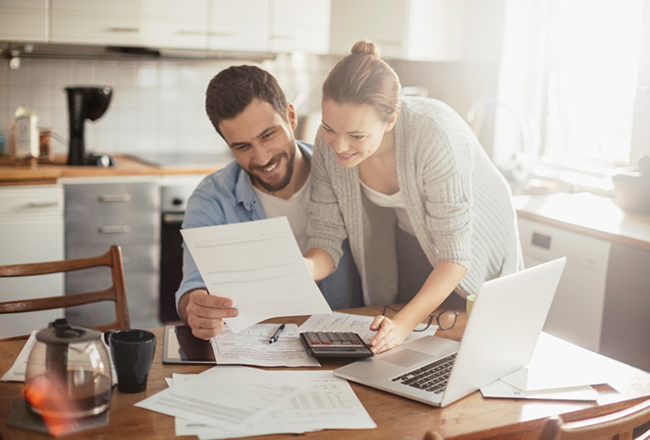 A final word from our legal team: This list is intended for entertainment and informational purposes only. None of these materials should be used as a substitute for professional mental health or parenting advice. They provide general information only, which may not apply to your individual circumstances. The opinions and ideas presented belong solely to the authors and publishers. The authors featured on this list are not affiliated with, sponsoring or endorsing Richmond American Homes or M.D.C. Holdings, Inc. or this list.