We had the chance to interview Tim and Grace about their dream home at Andasio Village in Port Orchard, Washington. Check out what they had to say!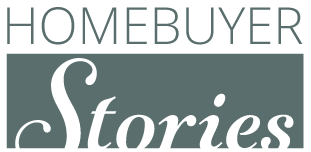 Tell us a little bit about yourself and what you were looking for in a new home.
A large floor plan was important to us. We also wanted to live in a small, tight-knit community in the Port Orchard area.


What made you choose your floor plan, and what do you like about it?
The Lowrey floor plan was perfect for us because it has a main-floor bedroom with a full bath that we can use a guest room. We also love spending time in our loft.


What is your favorite room in your new home?
We adore the kitchen and enjoy cooking together in a brand-new, personalized space.


What was the best part of your homebuying experience?
Watching the home come together during the build process was phenomenal. We also really enjoyed being able to select from a wide variety of finishes—allowing us to truly make the home our own.


Was there a particular individual at Richmond American who made your experience great?

Superintendent Jody and Sales Associate Debbie were both wonderful. They kept us informed on the progress of our home and were supportive and welcoming.


What role did the Home Gallery™ play in your homebuying experience?

Visiting the design center was a huge part of creating our dream home. Everything came together even better than we expected, and we appreciated that there was no pressure during the appointments.


Would you recommend Richmond American to your friends and family?

We would definitely encourage our friends and family to build a home with the company. This was our first time going through this journey and we enjoyed how well-planned the process was. We understand why people can shy away from building a new home, but we'd urge others to learn more about helping create their own dream home.


If you had to describe your homebuying experience in one word, what would it be?

Fantastic!
Will you consider Richmond American for your next home purchase?

Yes, we would love to work with Richmond American again. The property is spot-on for us, and we're very happy.


Thank you, Tim and Grace, for sharing your story with us! Learn about our Washington communities.