1: Take advantage of lower monthly payments.
If you're considering buying a new home in the coming months, there's one benefit to today's low rates that can't be ignored: lower monthly mortgage payments.
To help show you the significance of current rates, let's look at an example. The average 30-year fixed-rate mortgage in September 2002 had a 6.26% interest rate (HSH.com). Nine years later, in September of this year, the average 30-year fixed rate was at 4.09%. CNN reported that, according to mortgage giant Freddie Mac, these were the lowest rates in 60 years.
So what difference does a 2.17% drop like that make and why are today's rates such a big deal? Let's say you were purchasing a $250,000 home with a 30-year fixed-rate mortgage. Enter those two interest rates from 2002 and 2011 into one of the many mortgage calculators available online and you'll see that this percentage change could adjust your estimated mortgage payment by as much as $300.00 in principal and interest alone. As you can imagine, low monthly mortgage payments can be especially attractive in a down market. Some of the money previously set aside for a monthly housing payment can be reallocated to pay off bills or build up an emergency fund. Wherever those dollars end up, now is the right time to be strategic with your finances.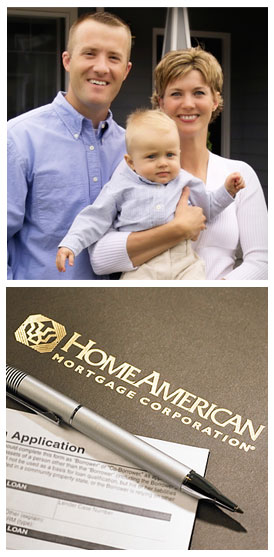 2: Maximize your square footage.
Another way you can leverage great interest rates and lower monthly payments is to gain the square footage you might not be able to afford when interest rates rise. If you've been busting at the seams in your rental home or apartment, or you have a growing family, you may decide this is a good time to make your move.
Be sure to compare floor plans from various homebuilders. And don't forget, the square footage number alone does not always add up to more space. The way a plan is designed to maximize the use of space and the number of closets/storage areas is important to take into account. At Richmond American Homes, these are the livability topics that occupy our architects and designers every day. Search new homes in your area »
3: Stop chasing the lowest rate.
When rates are low, they're low. If you're monitoring interest rates on a daily basis and afraid to make a move, stop. Rates in general are at incredible lows and waiting for them to hit the rock bottom can be risky. There's no telling when the market will shift. It's the perfect time to stop worrying about incremental percentage changes and act quickly. It is possible that rates may rise before the economy is on the upswing.
Ready to discuss your financing options with a professional? Richmond American's affiliate, HomeAmerican Mortgage, can look at your personal finances and help you select a mortgage solution that fits your needs. Call 866.400.7126 for details.