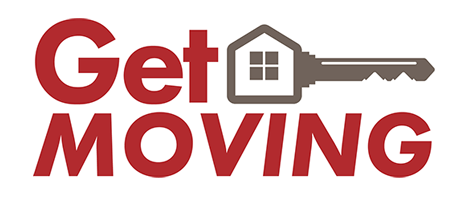 As homebuilders in the business for 45+ years, we've seen it all. That includes house hunters falling in love with a floor plan, only to find out they don't qualify in that price range. Another scenario we've seen time and time again is buyers who identify the exact homesite they want—maybe a corner lot near the park or school—only to lose it to someone who was pre-qualified and ready to sign the contract.
If you're searching for a brand-new home to call your own, don't let this be you! Before you get too caught up in the excitement of researching neighborhoods, pinning down your wish list and clicking your way through your local MLS site, you might want to consider taking this simple, time-saving, disappointment-preventing step: pre-qualifying for a mortgage. In this article, we outline all the benefits of this important step.
Obviously, it's not something you HAVE to do when you start house hunting, but pre-qualifying for a mortgage has several advantages, both in the short term and down the road. Still not convinced? We go into more detail on those benefits below.
But first, let's clarify:
What's mortgage pre-qualification, and how does it differ from mortgage pre-approval?
Some lenders may use these terms interchangeably, but generally a pre-qualification is a faster and easier—but potentially less accurate—way of gauging your loan eligibility and the amount you may be able to borrow toward a home purchase, versus mortgage pre-approval. You provide information about your financial situation, either online or by calling a loan officer, and from that you get a rough estimate of the funds you might be able to borrow toward a home. Because you aren't providing any documentation, and in some cases the lender isn't pulling a credit report on you, your eligibility may differ from the final financing you're able to secure for your chosen home.
| | |
| --- | --- |
| Mortgage pre-qualification: | Mortgage pre-approval: |
| Uses self-reported information | Requires some documentation, such as pay stubs and bank statements |
| Estimates the amount you may be able to borrow | Estimates the amount you may be able to borrow |
| Doesn't require documentation and in some cases doesn't require a credit report (in which case, it won't affect your credit score) | Typically involves pulling a credit report, which may appear as a soft or hard inquiry, depending on the lender |
| Has no time limit, but you should recalculate if any of your factors change | Is generally good for 60 or 90 days (though changes in your credit profile may affect final approval) |
NOTE: Final loan approval is based on factors beyond your personal creditworthiness, such as the type and condition of the property you're buying, so remember that pre-qualification and pre-approval do not guarantee that you'll get the loan or the loan amount that's estimated.
How can you get pre-qualified or pre-approved for a mortgage?
The best place to start is with a loan officer. He or she can walk you through your options and answer questions about different loan programs and terms. Our affiliate, HomeAmerican Mortgage Corporation, has loan officers ready to assist you at 866.400.7126. You can also make use of their online application to start the process now.
On to the advantages…
Pre-qualifying for a mortgage helps you establish a budget.
Unless you're paying cash, knowing whether or not you can afford a home isn't as simple as checking out the bottom line. Factors like your down payment, the interest rate you can expect and the area's property taxes will all contribute to your monthly housing budget. While you won't know all the costs involved until you apply for a mortgage on a specific home, pre-qualifying for a mortgage can get you in the right neighborhood—literally. Equipped with a ballpark figure, you can eliminate options that are out of reach and focus your home search on the areas, floor plans and home builders that fit your comfort zone.
Pre-qualifying for a mortgage saves you time.
Once you have a pretty accurate idea of your budget, you won't waste time touring communities and homes that you simply can't afford. On our site, for example, we offer ways to filter communities and listings by a variety of factors, including price, bed and bath count, garage space and other floor plan features. You can even shop by desirable neighborhood amenities, such as nearby parks or trails, playgrounds, pools and more.
Because your lender has already done some of the groundwork, mortgage pre-qualification or pre-approval may contribute to a shorter mortgage approval period and/or help you avoid last-minute delays due to approval issues for homes that are already completed. This is especially important when you're house hunting in a competitive market. Pre-qualifying for a mortgage could help you demonstrate that you're a serious buyer, which may be an advantage in a bidding war over a resale home. Even when shopping new homes—which are typically free from bidding hassles—it could pay to have your financing ducks in a row. At a community that's selling out quickly, your loan pre-qualification could help you get a better selection of homesites or take advantage of current pricing that's showing signs of trending upward.
Pre-qualifying for a mortgage helps you narrow down loan types.
After doing the math on your finances and lining the numbers up with your homeownership goals, you'll probably have a better idea of what kind of loan you're looking for—in particular, what type of loan, what loan term (e.g. 10-year, 15-year, 30-year), and whether your rate will be fixed or adjustable. Armed with that know-how, you'll be better able to choose a mortgage lender that suits your homebuying criteria and financial goals.
Pre-qualifying for a mortgage allows you to plan ahead.
If you focus too much on your home's price, you may overlook other costs associated with homeownership—especially if you're a first-time homebuyer. Learning the maximum amount you can borrow from a lender through pre-qualification may help you plan ahead and better budget for extra expenses, such as utilities and home furnishings.
Pre-qualifying for a mortgage provides peace of mind.
Getting pre-qualified for a mortgage can help ease worries associated with financing and give you a sense of control over your new home search. If you've checked into your loan eligibility and have a good approximation of the amount you may be able to borrow, you will be free to concentrate on finding the perfect home in your price range.
Have more questions about the mortgage process?
Get our free Mortgage Quick-reference Guide! It's filled with helpful tools and info to help you navigate the ins and outs of home financing.