Demand for new homes is high in the Bay Area, but just outside the metro's main hub there are attainable options—if you know where to look. For your consideration, we've gathered seven cities within reach of San Francisco's many attractions, but without the sky-high home prices you'll find in the majority places within the Bay Area real estate market. These communities could be especially appealing to people with remote or hybrid workplaces.

Two notes about this article:
All distances are approximate road miles (not "as the crow flies") estimated by Google Maps
Any listed attractions may be temporarily closed to help prevent the potential spread of COVID-19, but we've included them so you can plan future outings!
Dixon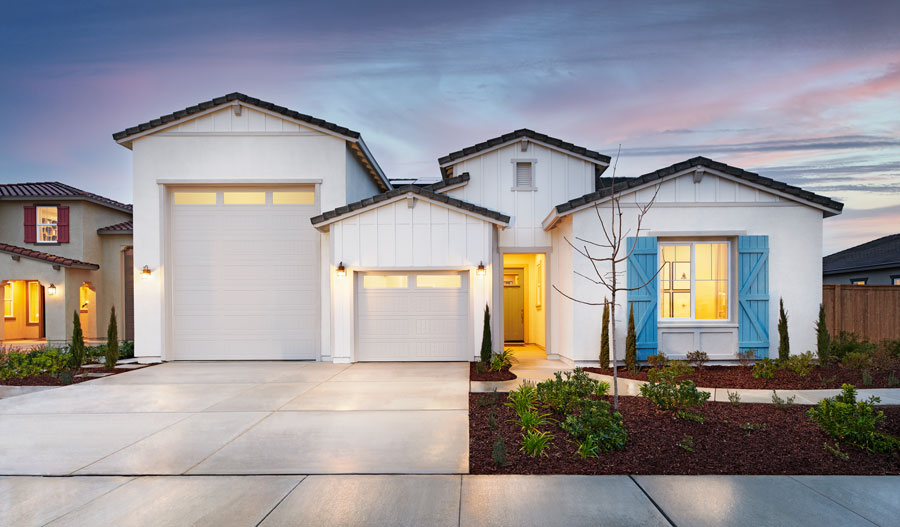 Location: Set in northern Solano County and part of the Vallejo-Fairfield-Napa metro area, Dixon is 65 miles from San Francisco's city center and 25 miles from downtown Sacramento. Convenient access to I-80, I-5, CA-113 and US-99 put a variety of employment opportunities and other attractions within easy reach. The University of California-Davis campus and an array of other state and private colleges are also in commuting range.
Character: Dixon's low population (just over 20,000 people) helps it maintain a small-town, close-knit sense of community. Here, you can find quiet neighborhoods, abundant parks, scenic rural landscapes and a mix of local Mom-and-Pop shops alongside other retail and restaurants.
Things to do: Dixon is home to the May Fair, the oldest state fair in California, as well as the Lambtown Festival and the world's largest corn/crop maze. Its thriving agricultural community brings with it popular farmer's markets and touring/tasting opportunities at nearby milk, olive and pumpkin farms, as well as picturesque nature preserves. There are even hot air balloon rides for those who want a bird's-eye view of the spectacular scenery.
Compare to Bay Area real estate: Our brand-new homes in Dixon offer 2 to 6 bedrooms and currently start from the $600s. Some plans even offer an attached RV garage!
Lathrop & Manteca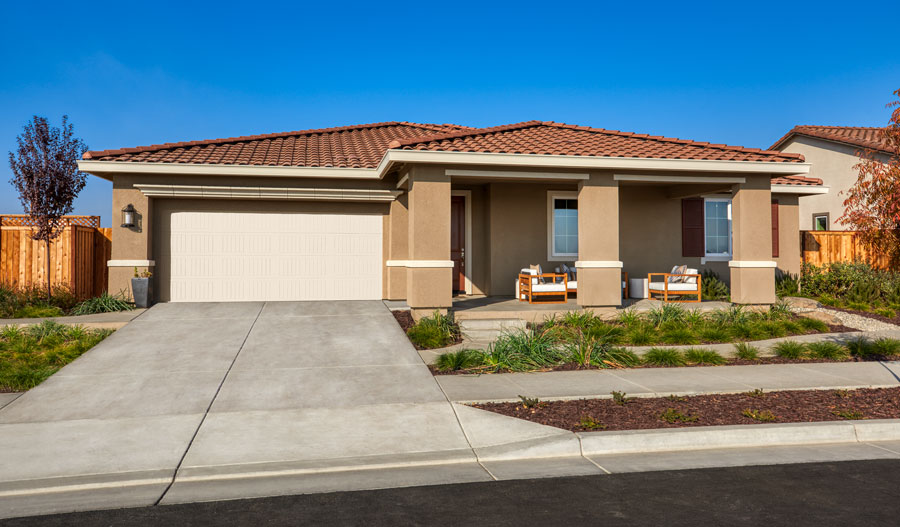 Location: These San Joaquin County communities are just 5 miles apart, so they share many of the same geographic advantages. Situated in the Central Valley, they're about 75 miles from San Francisco and 45 miles from San Jose. Major commuter routes include I-5, I-205 and SR-120, which provide easy access to Stockton, Tracy, Pleasanton, Modesto and Bay Area suburbs.
Character: The area's population boasts rich diversity and a growth rate that puts Lathrop and Manteca among California's top fastest growing, according to the State Department of Finance's May 2021 rankings. Lathrop was #3 and Manteca was #14, in case you were wondering. Multiple master-planned community projects in Lathrop, including Stanford Crossing and River Islands, reflect the city's plans for intelligent expansion. This area is home to manufacturing and distribution centers for several large companies including Tesla, Wayfair, Home Depot, Ashley Home Furniture and UPS.
Things to do: From family-friendly pizzerias to Caribbean and Indian restaurants, to sushi and Salvadoran cuisine, Lathrop and Manteca have a wide variety of eateries on offer. For those more in the mood for sips than bites, several nearby vineyards and wineries offer tastings. Other attractions include the Dell'Osso family farm, local horseback and motorcycle tours, Big League Dreams sports complex and Great Wolf Lodge.
Compare to Bay Area real estate: Our new homes in Lathrop start from the $500s and our Manteca homes start from the $700s.
Oakley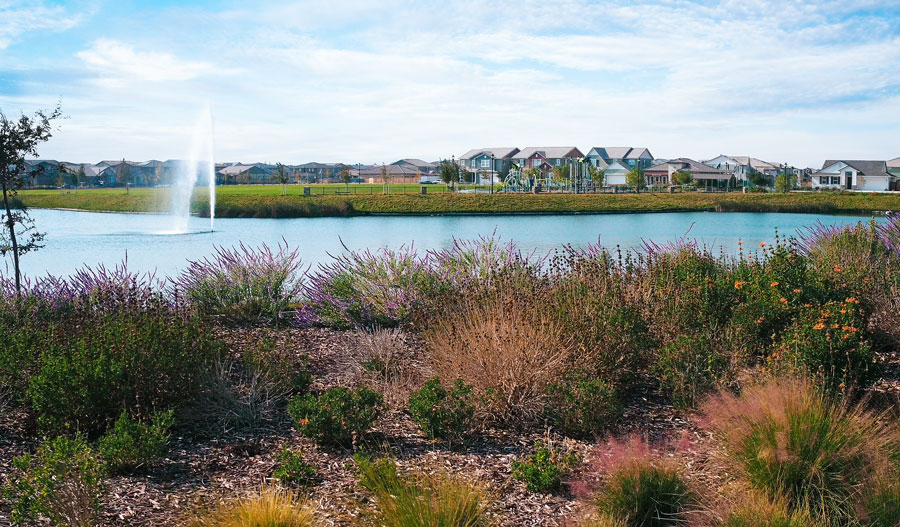 Location: Nestled in east Contra Costa County, between Brentwood and the San Joaquin River, Oakley is just over 50 miles east of San Francisco and 58 miles south of Sacramento. I-4 and CA-160 are easily accessible for Tri-Valley-area commuters.
Character: Incorporated in 1999, Oakley is among California's youngest cities. It has a population of roughly 45,000 and, according to its vision statement, maintaining its small-town character is a priority for the city's leadership, even as the city grows to invite new residents and businesses to the area.
Things to do: If you love fishing, hiking, boating, biking or bird watching, you'll want to check out Big Break. The inland-coast park offers educational exhibits, including the Delta Discovery Experience, as well as ample space to picnic and explore this extraordinary riverside environment via several regional trails.
Compare to Bay Area real estate: Our homes in the Delaney Park masterplan start from the $700s and quick move-in opportunities are available (while they last!).
Rohnert Park
Location: Just under 50 miles north of San Francisco and 10 miles south of Santa Rosa, you'll find the Sonoma County community of Rohnert Park. In addition to the delights of living in Wine Country , access to US-101 puts many big-city events, activities and amenities within easy reach.

Character: Dubbed "The Friendly City," Rohnert Park is home to around 43,000 people. It was one of the first planned communities in the country, and today offers a balanced mix of recreational, retail, educational and residential areas.
Things to do: Concerts, comedy shows, dance programs and more take the stage at Sonoma State's Green Music Center, SOMO Concerts' 3,000-seat outdoor venue, and the city-owned Spreckels Performing Arts Center. Looking for something more active? Check out the hiking, biking and horseback riding trails, go-kart racetrack, golf courses (both classic and mini!) and more.
Compare to Bay Area real estate: Our homes in Rohnert Park's University District masterplan currently start from the $700s, with new communities coming soon.
Vacaville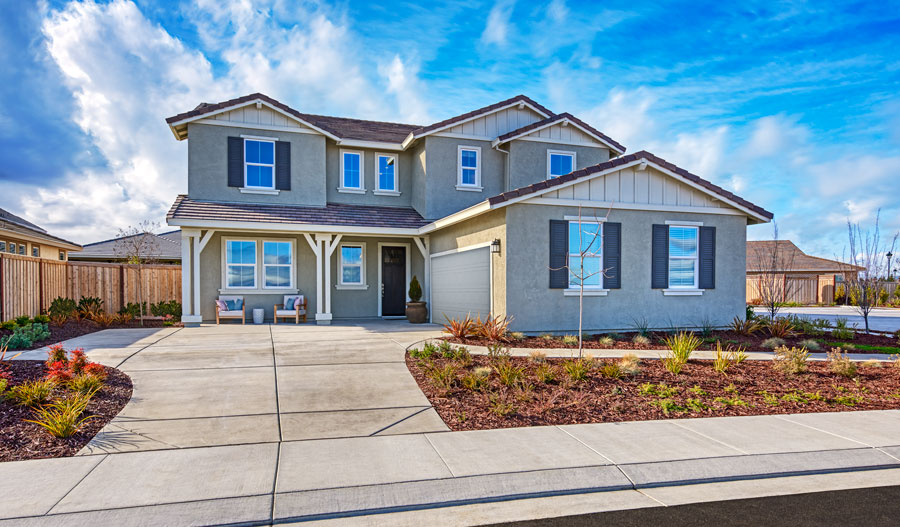 Location: Just west of the Sacramento Valley, Vacaville is about 55 miles northeast of San Francisco and around 35 miles from downtown Sacramento. The Solano County community enjoys convenient access to I-80 and the Napa and Sonoma wine countries.
Character: With just over 100,000 residents, Vacaville is large enough to offer abundant amenities and activities, but small enough to maintain a hometown atmosphere.
Things to do: Lagoon Valley Park offers over 470 acres of scenic open space with biking, hiking and horseback-riding trails winding through rolling hills. There, you'll also find a 27-basket disc golf course, fishing and paddle-boating opportunities and a fenced, 30,000 sq. ft. off-leash dog park. History buffs can check out the Peña Adobe Historical Area or venture over to the Vacaville Museum.
Compare to Bay Area real estate: Our new homes in Vacaville start from the $800s.
Stockton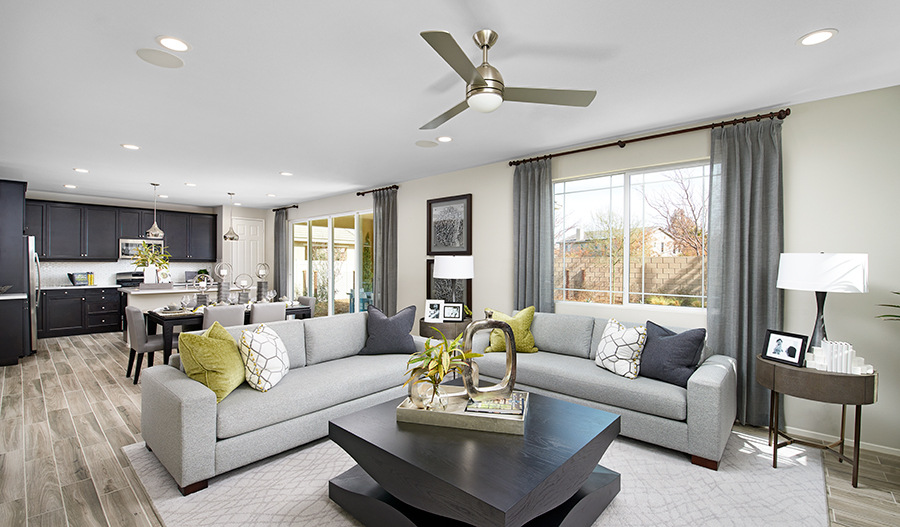 Location: Situated along the San Joaquin Delta waterway, Stockton is 80 miles east of San Francisco and 48 miles south of Sacramento. Its central location in Northern California allows for convenient access to major commuter routes such as I-5, SR-99, SR-12, SR-4, SR-28 and SR-88.
Character: Stockton is currently the 13th largest city in California, with its population of 320,000+ among the most ethnically and culturally diverse in the nation. The city offers both close access to major urban attractions as well as outdoor adventure that allows you to connect with natural beauty. Stockton's more than 100,000 trees earned it Sunset Magazine's designation as the "Best Tree City" in the Western United States.
Things to do: From arts and culture to sporting events, Stockton has plenty to offer its residents. The Stockton Arena is host to the NBA G-League's Stockton Kings and the AHL's Stockton Heat. Adjacent to the arena is the Stockton Ballpark, home to the Stockton Ports Single A Baseball Team. The city is also home to the 95-year-old Stockton Symphony, the nearly 70-year-old Stockton Civic Theatre and the 90-year-old Haggin Museum.
Compare to Bay Area real estate: Our new homes in Stockton start from the $700s.
Can't wait to make a move to one of these communities? Check out all the current listings on our site to shop homes that are ready for move-in now or in the next few months. You may even find a beautifully designed model home for sale!
Want to learn more? Join our email list!
We'll send you updates on new homes and neighborhoods in this area.
Additional sources: Niche.com, TripAdvisor.com, Yelp.com, California-demographics.com