What do websites like Zillow, Redfin and Realtor.com have in common? They aggregate data from multiple-listing services (MLS), enabling them to show you home listings from a variety of sellers. This includes resale listings from homeowners as well as new home listings from builders. But did you know you may be missing out if you never take a look at builders' websites?
Check out how the two types of websites stack up below—and keep in mind that it's not an either/or discussion. You might find, for example, that a third-party real estate website helps you narrow down a preferred builder for your new home, after which you might find the builder's website more useful to your search.
Saved Search
How easy is it to set and save a search for my desired area and home type?
Third-party websites:
Third-party websites make saving and automating your search easy. Create a login, select your search criteria and you're good to go! Now each time you log in, you'll only see the listings matching the location and criteria you've set, and you can even get listing alerts emailed to you at a frequency of your choosing.
Builder websites:
Your preferred builder might also allow you to create an account that keeps track of your favorite homes and/or neighborhoods, in addition to receiving local community announcements and news about events and special offers.
Local Amenities & Statistics
What insights are available to help me zero in on the right area?
Third-party websites:
Certain websites, like Trulia, offer local insights on things like market trends, schools and neighborhood safety, providing rich information that may help influence where you decide to buy.
Builder websites:
Where some third-party websites provide regional data, builder websites might layer in similar information at the community level—useful if you know which neighborhood you think you'd like to buy in.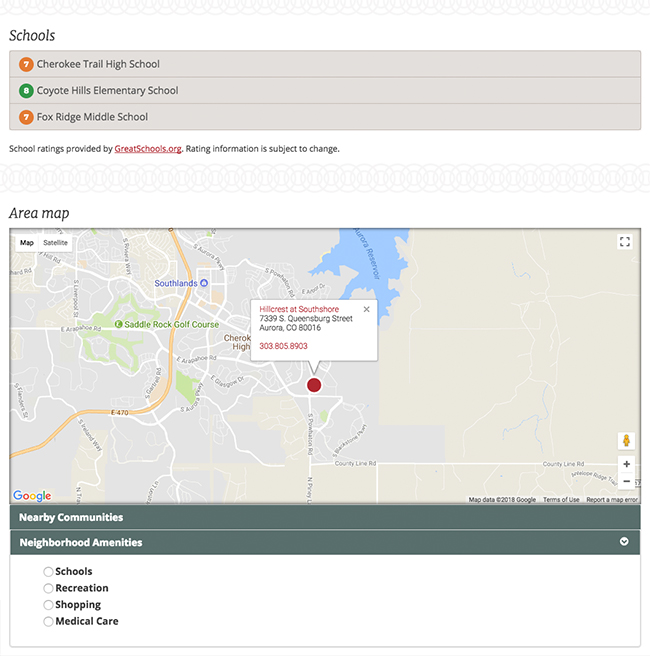 Pre-construction Homesites
What if I want to find where I can build from the ground up?
Third-party websites:
Builders can—and some do—directly provide third-party websites with information on where you can build certain floor plans. However, this information isn't automatically provided by the MLS, which means you may not get comprehensive search results on pre-construction homesites.
Builder websites:
If you have a preferred location and builder, chances are you can use the builder's website to find out which floor plans are available to build in certain communities, and potentially even see lot maps that reveal next-level detail like how many homesites are available and where they're situated within the neighborhood.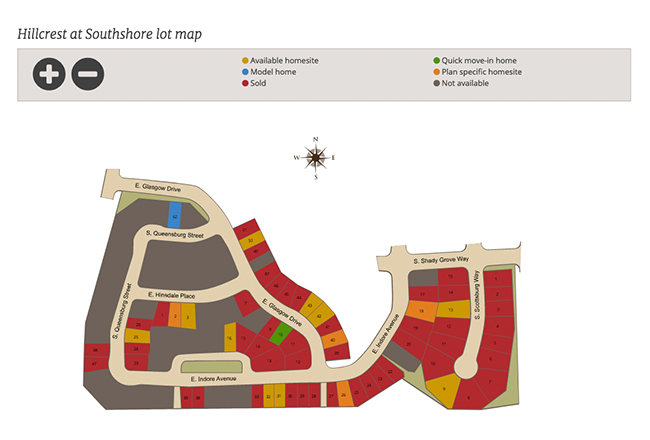 Builder-specific Communities
What if I want a list of places where my builder of choice is selling?
Third-party websites:
Some third-party websites allow you to search by community, but not by builder. That's helpful if you already know which community you'd like to move to, but not if you're trying to compare and contrast multiple communities from a builder within a region.
Builder websites:
It's likely that your preferred builder's website will allow you to search available communities by location in multiple ways—such as by state, metro area, county, city, even by school district!
Model Homes to Tour
What if I'm interested in finding model homes of floor plans for new construction?
Third-party websites:
Certain third-party websites list open houses, but easily finding builder model homes may be tricky. 
Builder websites:
Builder websites often list model homes for tour within a location or a specific community. You might even find model home pictures and a detailed description of what the home features, giving you a comprehensive layout before even stepping through the door.
The Verdict:
Third-party websites are powerful tools to narrow your search! However, once you've drilled down to one or more communities or builders, it pays to take your search to the builder website, where you'll be given an added level of detail to help make a final decision.
Ready to start? Get the scoop on some of our key new website features to help your home search or jump right into your search here!