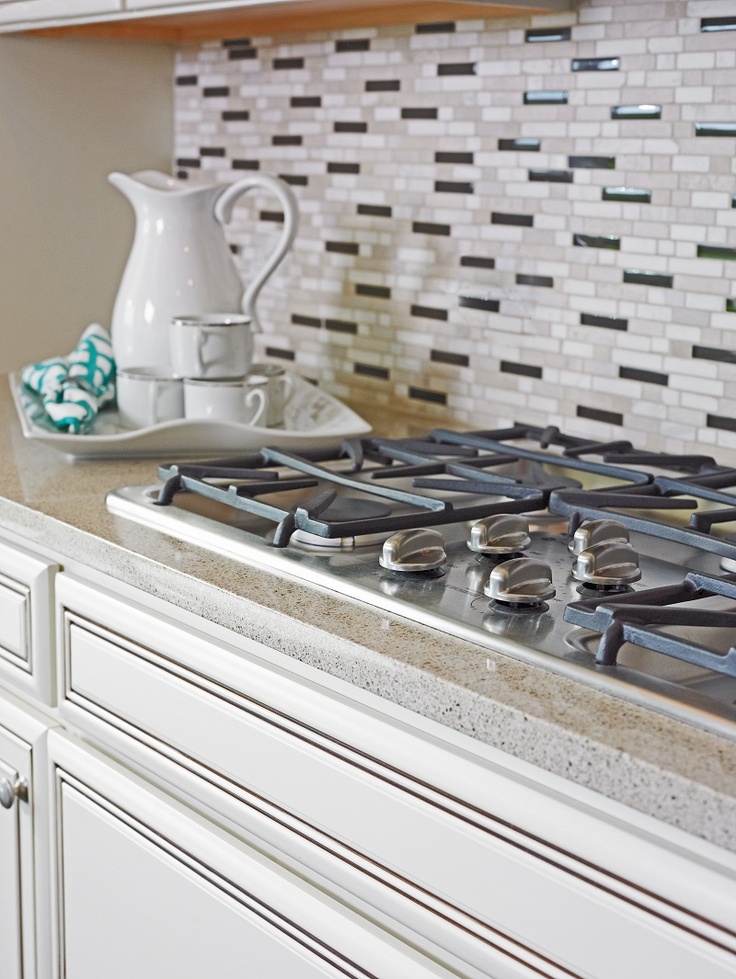 Many of our readers are interested in the wide range of fixtures used in Richmond American homes. Here are four more topics from our FAQ file. Keep reading our blog for more!
Q: What brand of countertops does Richmond American use? 
A: Countertops vary by market, but they're typically offered in a variety of colors, materials and brands. Granite in your choice of available colors is often included in the base price of our homes, but you may certainly opt for quartz, Corian®, tile or other materials in our selection. Contact your local Home Gallery to learn more about your options.
Q: What brand of cabinets does Richmond American use? 
A: Each of our markets has a different cabinet manufacturer, such as Aristokraft®, Mastercraft® or UltraCraft®. Wherever you build, you'll be sure to have a variety of cabinet finishes, styles and wood species to choose from. Whether you want cherry mocha with recessed panels, flat white or classic natural, the designers at our Home Gallery should be able to help you achieve a look you'll love. Check out our Pinterest board for kitchen inspiration »
Q: What brand of door hardware does Richmond American use?
A: Kwikset® is our door hardware vendor of choice. Contact your local Home Gallery for details on the specific models and styles available.
Q: What brand of lighting fixtures does Richmond American use?
A: Progress Lighting® is our lighting supplier in many regions of the country. Your design consultant at the Home Gallery will be able to show you the variety of kitchen, bathroom, exterior and other lighting fixtures available.
Still have questions? We'd love to hear from you! Contact us at questions@richmondamerican.com
The vendor trademarks and registered trademarks set forth above are the property of their owners, who are not affiliated with, connected to or sponsored by the Richmond American homes companies. The vendors listed have provided consideration to Richmond American Homes Corporation for marketing services.