When it comes to homeownership, being prepared for anything makes everything easier. The first step is simple: create a list of numbers you can call to address a range of issues, from home warranty questions to midnight plumbing emergencies.
Start with the essentials
Every phone list should have contact information for your family members, nearby neighbors, primary care physicians, schools, vet, etc. You may also want to include non-emergency numbers for your local police and fire departments, as well as the nearest urgent care and pharmacy.
Add important home-related numbers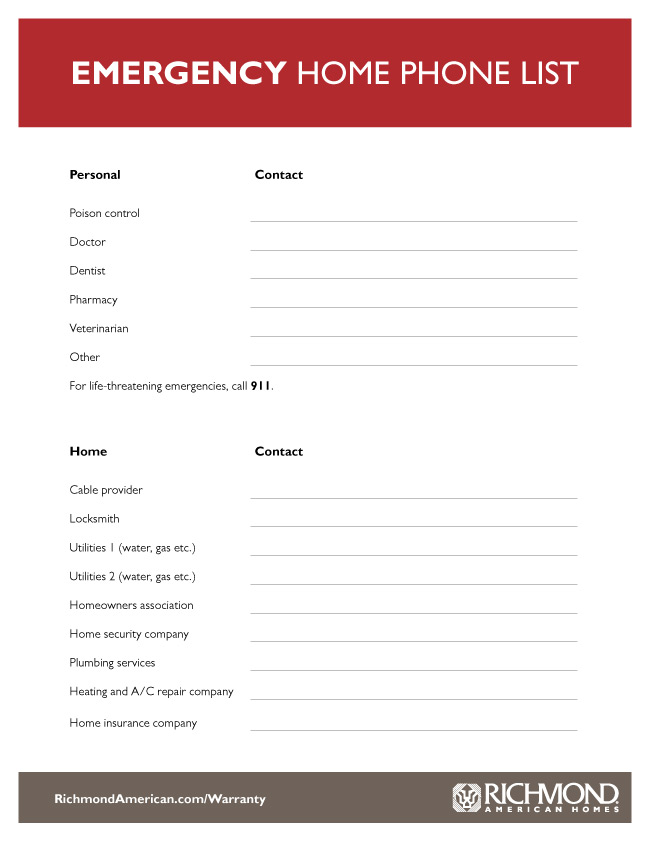 If issues do arise at home, a comprehensive phone list will ensure you can quickly seek help to resolve them. This can be especially helpful for babysitters, house sitters—and even your kids. We've gathered the numbers we recommend including.
Print out copies of the list for your fridge and wallet, and put some of the most important numbers in your phone as well. That way, your peace of mind can travel with you!
Are constant repairs turning your current home into a headache? Consider one of our brand new homes! Start your search here.