As part of Richmond American's commitment to building better homes for today and tomorrow, we now proudly offer solar power systems for sale or lease* in every state we build in across the country.** According to the Department of Energy, solar energy is currently the fastest growing and most affordable source of new electricity in the United States.
Solar power's popularity has grown exponentially in recent years as its benefits have become more well-known and production of the materials needed for its use have become more commonplace. Here are some benefits to having solar panels installed at your new home:
Save money on energy bills and taxes.
In addition to helping homeowners reduce their carbon footprint and improve their energy efficiency, solar power can also advantageous to keeping monthly electricity bills down. There are also notable tax credits that residential solar power users may enjoy, further adding to the potential financial benefits of this green technology.
Improve your home's resale value.
As the costs associated with fossil fuels are projected to continue to rise in the coming years, having a home that's not wholly dependent on these forms of energy will likely become a bigger selling point down the road. According to Zillow, homes with solar panels sell for 4.1% more than homes without them.
Enjoy a healthier home & healthier planet!
With the sun set to shine for the next 100 quintillion years and fossil fuels' scarcity becoming more problematic by the day, solar energy's power source may be more reliable in addition to being more eco-friendly in their operation. Reducing pollution means cleaner air for us all to breathe and can also help in the battle against climate change. If you're interested in taking steps to go solar in 2023, be sure to get in touch with our local New Home Specialists by calling 888.799.8322!
New to house hunting?
This guide will help you learn about basic housing types, real estate terms and how to read a floor plan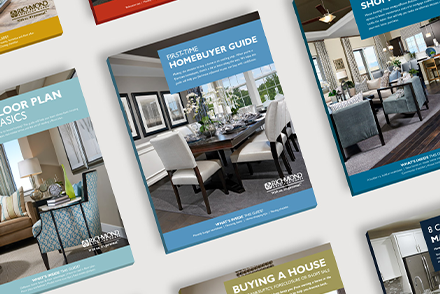 *Buyers may receive the benefits of solar energy by purchasing a solar energy system (System), leasing a System or entering into a power purchase agreement (PPA) from or with a third-party owner (TPO). PPA and lease options may not be available in all states and locations. PPA and lease options will vary depending on the state, the community in which the property is located, the local utility provider, and the TPO. For TPO and lease options, credit qualification may be required. The terms "lease" and "PPA" may be used interchangeably.

**Solar options are not available at Cityscape™ communities.

The information contained in this article is for general informational purposes only. Richmond American Homes makes no representations as to the accuracy or completeness of this information.