More families seek multi-generational housing
Need a floor plan that can comfortably house multiple generations? Maybe you have a college-age son living at home, or a post-college daughter with a spouse and children. Or it could be you have an elderly parent or live-in nanny, and space is tight. You're not alone. Multi-generational housing has been on a steady, even sharp, uptick for decades. According to a PEW Research article, the population of multi-generational households rose 75% from 1980 to 2008. A similar PEW Research study showed that the percentage of 25- to 35-year-olds living in multi-generational homes had nearly doubled between 1980 and 2012, from 11% to 21.6%.
Those are serious numbers, and they haven't been lost on homebuilders. Multi-generational homes are a definite trend, with builders integrating larger, more flexible floor plans containing guest suites with all the modern amenities. All of which means there's never been a better time to buy in the multi-gen market. Here are some of our own multi-generational floor plans, allowing different adult age groups to live together while maintaining independent lifestyles.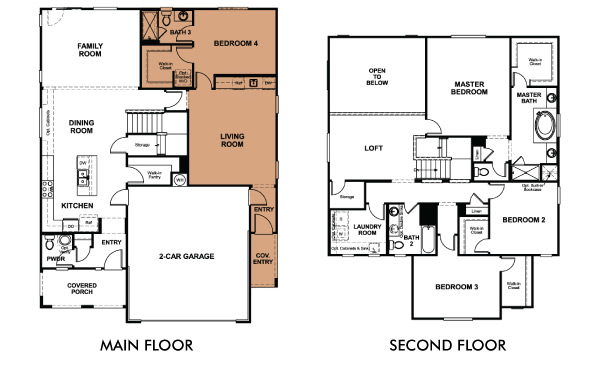 Live-in suites, like the one in the Ivy plan above, can be a great fit when looking for the extra space and amenities of a multi-generational housing floor plan while retaining the look of a single-family home. Integrated seamlessly with the rest of the floor plan, live-in suites can offer the conveniences of separate garage and front door entrances, full living quarters and options on amenities like kitchens and laundry rooms.
---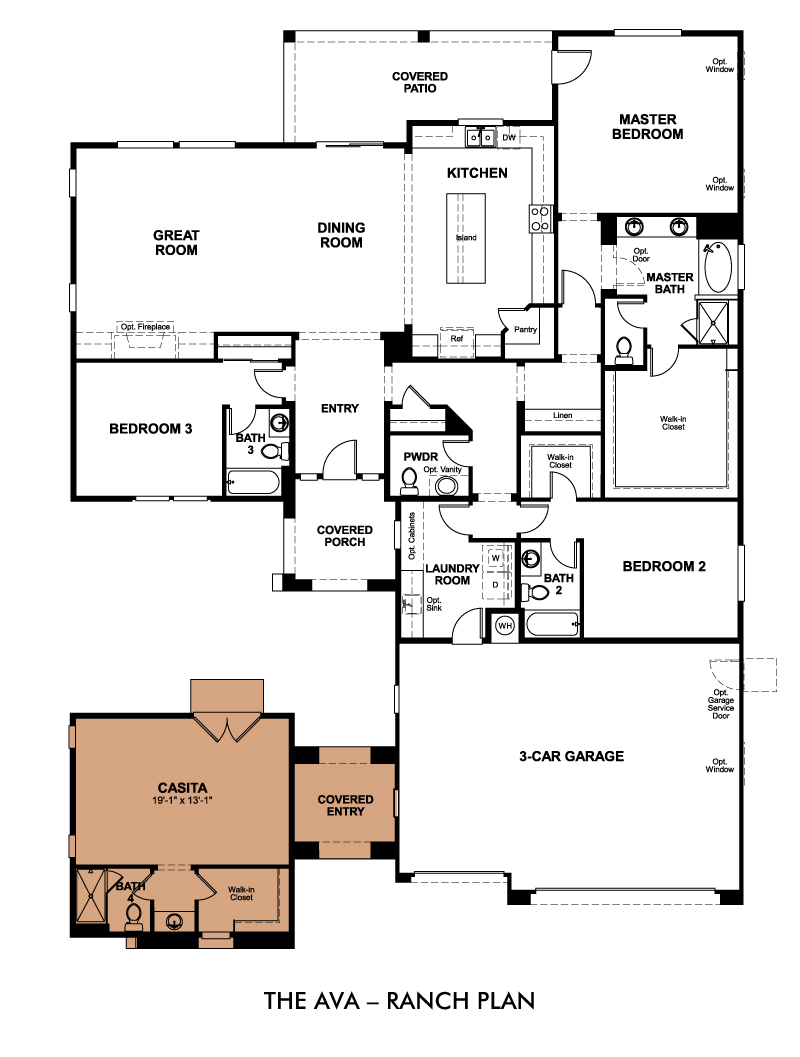 Casitas, like the one in this Ava plan, offer guest quarters that are often more distinct and separate from the rest of the floor plan than live-in suites, and can even appear as a smaller house extending from the larger home. As with live-in suites, casitas tend to enjoy their own entrances, full living quarters and kitchen options. Less common wall space could be a bonus for families looking to achieve a greater sense of independence and privacy between older and younger generations.
---

Need more help picking out your floor plan?
View our Floor Plan Guide »
Want advice on the best floor plans for large families in your area?
Sign up to be contacted by a local New Home Specialist »