One of the many hidden costs associated with older, foreclosed or distressed homes is a higher homeowners insurance premium. Here's a glimpse at the causes behind the calculations:
Does your house have a history?
Filing a claim doesn't automatically increase your insurance premiums, but a history of frequent claims could—and not just your claims. Before you buy a resale home, ask the seller for a C.L.U.E. or A-PLUS report. If the home you're eyeing seems accident prone, that should raise red flags for you, not just your insurance carrier.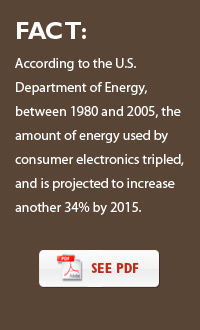 The buzz on your wiring.
Many older homes weren't built to handle the power needs of today's homeowner. There simply aren't enough outlets for all the computers, televisions and other appliances we use daily. Even if there were, the circuits probably weren't designed to carry such an intense load.
Overtaxed electrical systems cause more than the inconvenience of a tripped circuit breaker or blown fuse. They pose a potential fire hazard—especially if homeowners daisy-chain power strips or extension cords to make up for a lack of outlets. Insurance companies recognize that a new home's modern wiring has been installed using safer materials and stricter safety codes.
Heating is another hot topic.
While you may be willing to live with higher energy bills and maintenance costs, your insurance agent can't overlook the potential fire risk associated with older furnaces, boilers and open-flame space heaters.
Sorry to be a wet blanket.
But let's face it: older plumbing is more prone to failure. Since leaky or burst pipes can cause thousands of dollars in water damage, insurance carriers charge a higher premium to offset the higher risk.
The same is true of your roof. If it's old or in disrepair, expect increased premiums or difficulty in finding an insurance carrier who will insure the home at all. New homes often come with a roof warranty, which makes it easy to keep your roof in good condition.
Simply irreplaceable?
You see charming wainscoting and crown molding, leaded glass and solid wood doors. Your insurance company sees hard-to-match materials and a hefty bill from a restoration specialist. Before you set your heart on an older home, ask yourself whether it's really worth the extra upkeep and the boost to your premium. Often, the look you love can be achieved in a new home, using modern components that are much easier and more cost effective to replace.
No surprises.
Believe it or not, asbestos and other toxic building materials are not uncommon in older homes. In March 2012, the U.S. Senate designated the first week of April "National Asbestos Awareness Week" to educate Americans about this hazardous substance, used in residential construction as recently as 1990.
Even if your home is asbestos-free, local laws may require special testing or documentation to prove it before drywall, flooring, duct or other repair work can be done on homes built before the 1980s. Such testing usually isn't covered by homeowners insurance, and could cause work delays. If analysts do find asbestos, be prepared for an expensive abatement process that generally isn't covered by your policy.
Safety first.
Safety features like smoke and carbon monoxide detectors, security systems and a community gate can sometimes lower your premiums. These features are often available in new homes and neighborhoods.
Buying a home soon? Whether you're buying new or resale, it's a good idea to shop insurance companies to see what rates you can expect. Our affiliate home insurance company, American Home Insurance Agency, Inc. (AHI), can simplify that process for you. They gather quotes from a wide variety of insurance carriers and can help you find the best fit for your needs and budget. Learn more »