Did you know that active-duty and veteran military buyers may be eligible for home loans with little (or no) money down, low (or no) closing costs, and competitive interest rates—all while paying no monthly mortgage insurance?
The VA loan benefit was designed to help the men and women of the U.S. armed forces and their families buy, refinance or improve their homes more affordably. If you're shopping for a new home and you think you might qualify for this valuable entitlement, talk to a loan officer about it! It could help you into your dream home sooner, and get you lower monthly payments than other loan programs.
The following VA loan FAQ touches on some common questions military buyers have about this financing option, but your loan officer should be able to provide better answers tailored to your specific situation.
Q:
What is a VA loan?
A:
VA home loans are provided by private lenders—like mortgage companies, banks and credit unions—but are guaranteed in part by the Department of Veterans Affairs. Because VA mortgages are backed by the government, the risk to lenders is low, allowing them to offer VA loan rates that are generally more favorable than conventional loan rates.
---
Q:
Am I eligible for a VA loan?
A:
Minimum service requirements vary, but you may be eligible for a VA loan if:
You currently serve on regular active duty in the military.
You have served on active duty in the military and have since been honorably discharged.
You currently serve or have served in the Selected Reserves or National Guard.
You are an unmarried spouse of a veteran who died on active duty, or as a result of a service-connected disability.
---
Q:
How many times can I use a VA loan?
A:
The benefit may be reusable each time you purchase an eligible home.
---
Q:
Do VA loans have PMI (Private Mortgage Insurance)?
A:
You are not required to pay monthly mortgage insurance or PMI.
---
Q:
What down payment do I need for a VA loan?
A:
You can purchase a home with no down payment, subject to VA guidelines in your area. You may be required to pay an earnest money deposit, which is typically credited to you at closing.
---
Q:
Do I have to pay closing costs with a VA loan?
A:
Possibly, but there are limits to the amount of closing costs you will have to pay.
---
Q:
Do VA loans have fixed or adjustable rates?
A:
Both options are available. Talk to your loan officer to find out which is right for your situation.
---
Q:
How do I apply for a VA loan?
A:
Contact a lender like our affiliate company, HomeAmerican Mortgage Corporation (see licensing info), and they'll help you get started today: 866.400.7126.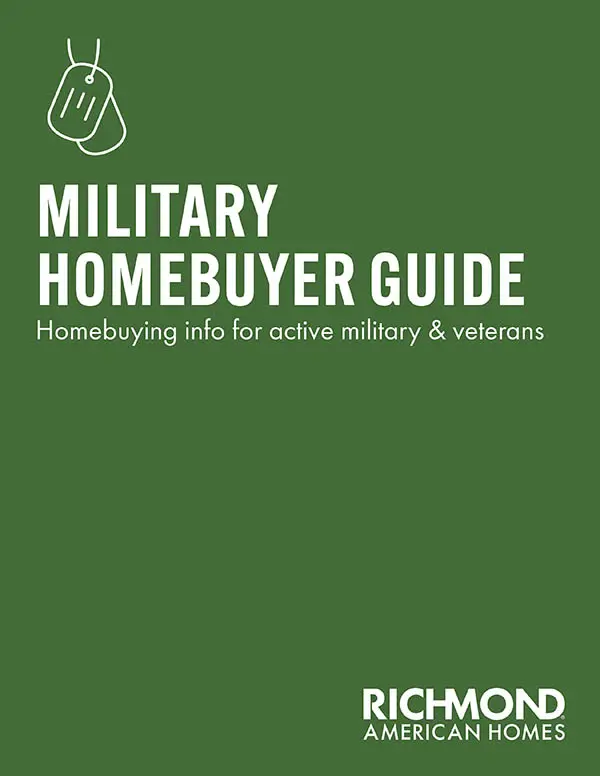 Moving while in the military?
We have a guide for you! Get tips on VA loans, BAH budgeting, packing, moving and more.