Price, square footage, bed/bath count, layout, features—a lot of factors can influence how well a floor plan is received across a range of markets. Which floor plans hit our clients' hot buttons this year?
#5 The Daniel floor plan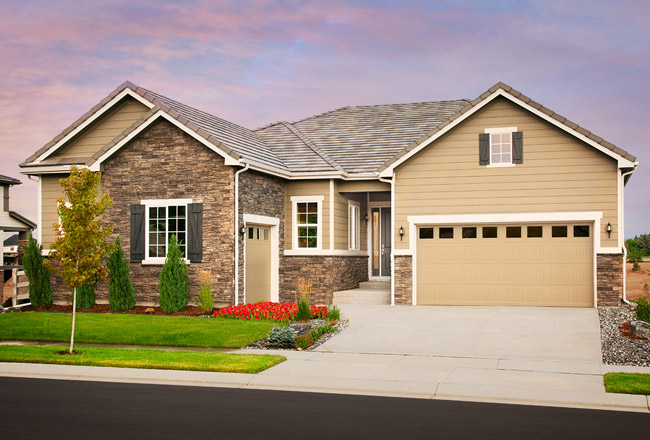 Popular from Puyallup, Washington to St. Augustine, Florida, the ranch-style Daniel design has captured buyers' interest with a great array of features:
3 to 5 bedrooms, 2 to 3 baths and an up to 3-car garage
Approx. 2,100 to 2,550 square feet
Storage galore! The Daniel has walk-in closets and a large mudroom, a huge walk-in pantry and even a walk-in coat closet off the entry in some markets.
Options include a tech center, a variety of kitchen layouts, an additional bedroom and more
Get more info (and a video tour) here! Then, see where we build it.
#3 The Onyx floor plan (tied)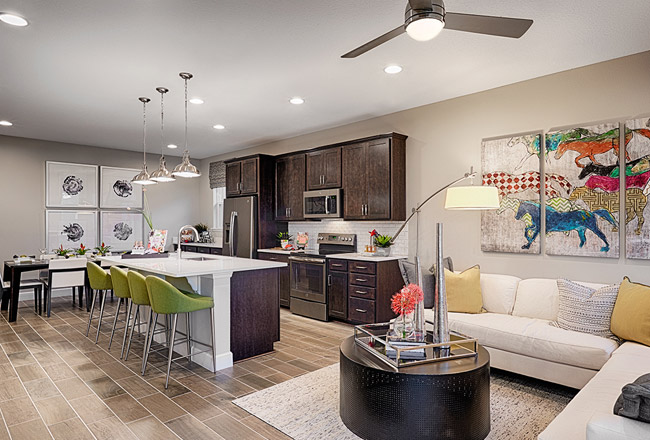 Two plans from our Seasons™ Collection fought their way into the prestigious top five for the first time—and tied for third in total sales! The first is our ranch-style Onyx. Affordability has given it a distinct edge in many markets, but that's not the only thing this sales powerhouse has going for it. Add in:
A Goldilocks bed and bath count: 3 bedrooms, 2 baths, plus a 2-car garage
Up to approx. 1,600 square feet of smart living space, conveniently on one floor
An open great room, kitchen and dining area that flows into a covered patio
In-demand features, such as a tech center, kitchen island, covered entry and built-in pantry
Read more about this best-seller here, and check out where we're building it.
#3 The Coral floor plan (tied)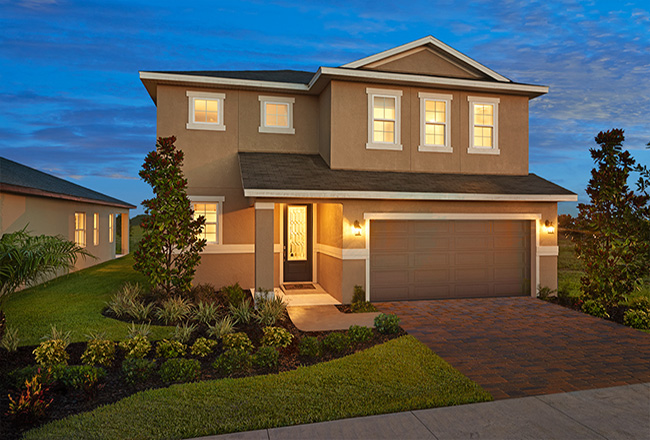 With a great room, nook and kitchen downstairs, and a loft and bedrooms upstairs, the Coral checks a lot of boxes on buyers' wish lists. Based on its popularity on Pinterest, we're guessing the model's décor hasn't hurt, either! Selling points include:
3 to 4 bedrooms, 2.5 baths, with living spaces separated from the main entertaining areas
Approx. 1,700 to 1,910 square feet
An inviting price point, with options to upgrade interior finishes and fixtures
Find out where we're building the Coral!
#2 The Arlington floor plan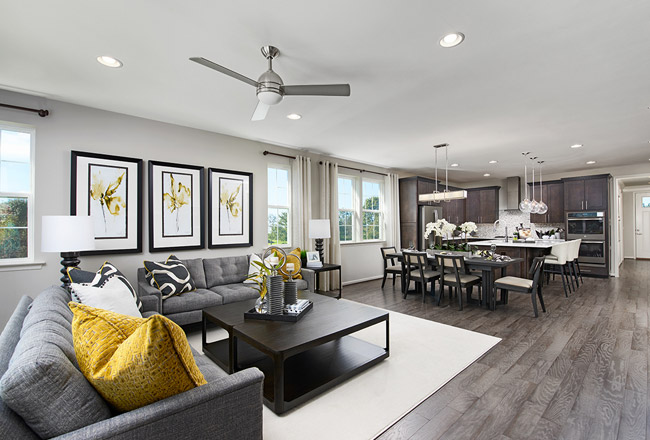 Our number two plan is also our best-selling ranch plan, beating the Onyx by just a handful of sales! The Arlington's key difference from our other ranch offerings is in the layout of the entertaining space. Where others group the great room and kitchen together, the Arlington has a more linear configuration, with the dining area flanked by the kitchen and great room. The result is a space that's still conducive for mingling while cooking, but the main action in the kitchen is a little more removed from the lounging area. Other factors that helped this plan shine:
3 to 5 bedrooms, 2 to 3 baths and an up to 3-car garage
A conservative footprint (approx. 1,900 square feet) and price point to match
A master suite that's separated from the other bedrooms and located at the back of the home for added privacy
See where the Arlington is available.
#1 The Hemingway floor plan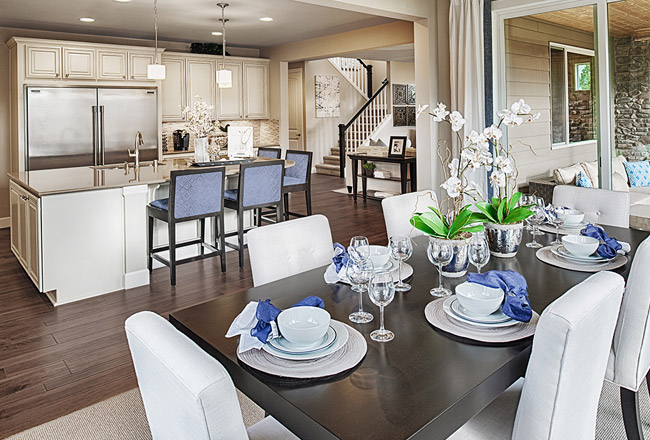 This two-story floor plan is our best-selling floor plan overall—and it has been for five years running! For our buyers, it hits the sweet spot in square footage, layout, affordability and versatility. Be sure to tour it with your clients. Its selling points:
4 to 6 bedrooms, 2.5 to 4.5 baths and an up to 3-car garage
Approx. 2,450 to 3,600 square feet
A variety of structural options, from sunrooms to master bath layouts, to kitchen configurations, outdoor living spaces and more
As you can see, we always have something to say about the Hemingway! See where we're building it near you.
Features and availability may vary and are subject to change without notice.