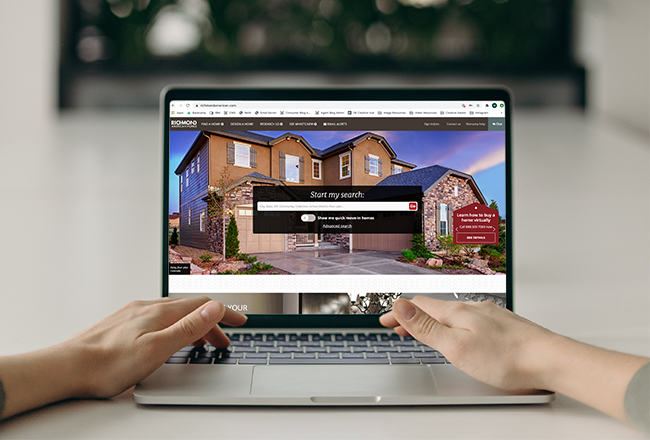 ---
Pent-up demand, near record-low mortgage rates and a shortage of resale homes on the market have left many agents scrambling to meet the need for home listings that can close this season.
Let us help you with that!
We have homes that are ready to close or nearing completion and—in some cases—you can catch those listings on our site before they hit the MLS. Just visit RichmondAmerican.com and select "Show me quick move-in homes" on our search bar.

In addition, we have New Home Specialists on hand to answer your questions about our inventory, floor plans, communities, design options and special offers. Reach out to them via the chat feature on our site or call 888.500.7060.

Even if your clients weren't planning to buy new, it's worth putting these homes on their radar. They may be surprised by the competitive monthly payments (made even better by today's low rates) and relieved they can avoid a bidding war. A quick move for them means a quick commission for you!*
*Closing dates are subject to change and cannot be guaranteed. Homebuyers may be limited in the structural changes, options and upgrades which can be made to homes. Be sure to check out our Broker Co-op policy for more information about our commission program.