When building a home from the ground up with Richmond American, your clients can choose from an array of popular floor plans, versatile structural options and exciting fixtures and finishes to design the home of their dreams. One of the first decisions to be made, however, is where they want to live.
For many homebuyers, the neighborhood probably matters just as much as the home itself and finding a community that fits their unique needs and lifestyle is a crucial part of the house hunting process. Do they want to live near major highways for commuting? Are attractive amenities such as community centers, walking trails and sports courts on their wish list? Do they prefer a specific school district?
As an agent, you've probably asked your clients similar questions to get a better idea of where they want to live, knowing there are a lot of options available. To keep up with the consistent demand for new homes, we're always looking for new places to break ground and build communities—and we want to keep you in the know, so you can do the same for your buyers!
There are several different ways you can stay informed about new neighborhoods in your area, including:
Joining interest lists and subscribing to emails for your city/region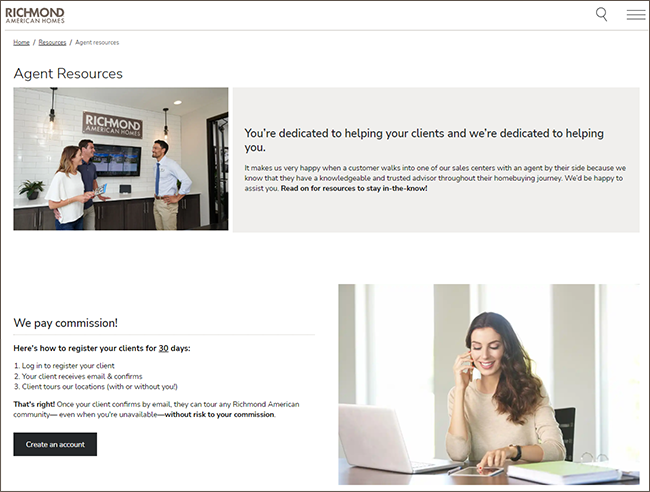 Chatting with or calling our New Home Specialists at 888.996.3060
Following our two blogs (Agent HQ™ and Homeward™)
We also suggest checking out our latest homebuyer blog post, Our Hottest New Neighborhood Near You, which introduces some exciting communities, many of which are opening this year. This article features neighborhoods in regions from coast to coast, so be sure to share it with your clients—they may discover a brand-new community that checks every box!
Looking for more resources on selling new homes? We have a free guide for that!