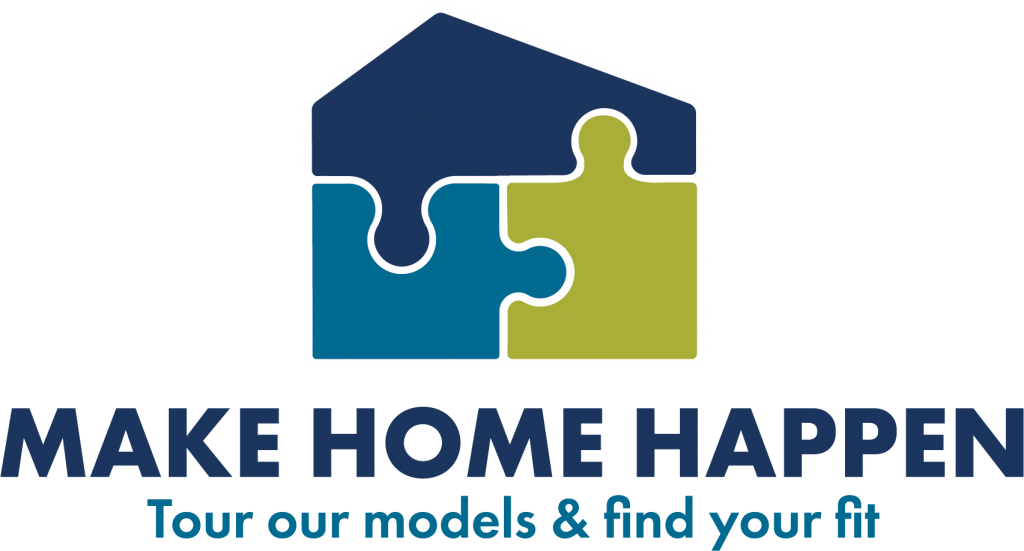 Home shopping can be stressful in the best times, and a low-inventory housing market can make it even harder to land the listing of your dreams. That shouldn't stop you from making your move! We put together some tips for contracting in a tight market—plus insight into why new construction could be your best choice.
Work with a top-notch real estate agent.
If you want regular updates on available listings and the ability to quickly and efficiently submit your offer, you need a real estate agent who's experienced in and actively searching your preferred market. Agents are also valuable when it comes to making an offer shine and appealing to a specific seller, whether with a quick closing timeline or a perceptive proposal.
Come financially prepared.
Listings, prices and interest rates are anything but predictable, but being financially prepared to buy a home can create buying opportunities you might have missed otherwise. Pre-qualifying for a mortgage is a great example; not only does it indicate to sellers that you're a serious prospect, it may also get you through the door of sought-after listings where sellers only allow showings from pre-qualified buyers to minimize traffic..
What's the difference between pre-qualifying for a loan and getting pre-approved? Pre-qualification may require less documentation and (in some cases) no credit check, potentially resulting in in a less-accurate projection regarding your ability to qualify or the loan amount you may qualify for. Pre-approval usually requires at least some documentation and a credit check to estimate the amount you may be able to borrow. It's a significant step but often a simple process; many lenders allow you to submit your information online, including items such as bank statements, pay stubs and your social security number.
Find out more about mortgages, loan types and pre-approval in our free guide!
A CRASH COURSE ON MORTGAGES
Don't know an FHA from an ARM? We break down the basics in our free guide.
NOTE: Final loan approval is based on factors beyond your personal creditworthiness, such as the type and condition of the property you're buying, so remember that pre-qualification and pre-approval do not guarantee that you'll get the loan or the loan amount that's estimated.
An insufficient supply of resale properties has catalyzed the comeback of bidding wars, and competition for homes is fierce. Gone are the days when you could tour a resale home, take a week to think about it and make an offer that's thousands below the asking price. In areas where bidding wars have become the norm, you're likely better off submitting your best offer right away, or you risk being rejected outright. You might also want to consider including a handwritten letter with your offer—it's not failproof, but adding a personal touch may be worth a shot. Appeal to the seller's emotions and explain why you want to buy their home—maybe you lived nearby as a child or think it's the perfect place to raise your kids. Many sellers are attached to their homes and want to know they'll be in good hands, even after they leave. Whatever it is that attracted you to the listing, let them know; expressing your enthusiasm for a residence could give you an edge with the sellers.
Be flexible on closing dates.
In a low-inventory market, you may need to be prepared to close as quickly as you make an offer. Some sellers may want to move immediately, and if you can help them close faster, your bid is likely to stand out from the crowd. How can you speed up the closing process? Try to have an inspector already selected so you can shorten your inspection time frame, and make sure you're pre-qualified for a loan (or better yet, pre-approved).
Discover the advantages of new construction.
Weary of wading through listings, only to have them disappear hours later? If you have a flexible move-in timeline, consider new construction! Find a homebuilder you like with tips from this article, and they'll help you pick your favorite floor plan, choose your homesite and take your new property from empty frame to full-on dream home.
● An established timeline
Many builders will give you an estimated "delivery date," which is a projection of when you'll close on your home. This typically ranges from six to nine months and is subject to change with weather conditions and other factors, but the wait is worth getting what you want, especially when the home you want is overpriced (or doesn't exist) on the resale market.
● Sought-after features
Homebuilders want their products to be competitive, and that frequently means a focus on in-demand features. Unlike a resale home, everything in a new construction home is brand new, so expensive items like your HVAC system, plumbing, electrical, and other maintenance items are just beginning their useful life and less likely to need costly repairs. Resale homes can be poorly maintained, leading to hidden expenses and robbing you of peace of mind.
● Opportunities for personalization
Once you close on a resale home, the only way to add a bedroom or customize your kitchen is by taking on the project yourself. Renovating a home can be expensive and time-consuming, and at the end of process, you might still find yourself disappointed. With new construction, your floor plan starts as a blank canvas. Depending on the homebuilder, you'll have the chance to select the design and layout options you've been dreaming of. At Richmond American, every buyer that builds from the ground up can choose their paint palette, lighting fixtures, flooring styles, home technology and more. Exciting structural components may also be available, such as covered patios, home offices, 3-car garages, walk-in showers and more (per plan). Learn more about personalizing your Richmond American home here.
● Location, location
A low-inventory market might convince you that you need to sacrifice a desirable location in order to snag a new home, but that's probably a big mistake. Location is one thing you can't change about a property, and factors like a long commute, a lack of nearby schools and no close amenities could quickly dim your enthusiasm for your new home. New construction homebuilders are well-known for selecting prime locations for their communities, which are often in close proximity to employment hubs, popular retail and dining options and beautiful natural surroundings.
Overview of new-build benefits:
Your homesite is reserved as soon as you go under contract—no more worrying if another buyer is going to make a better offer.
An estimated timeline lets you plan for the future, instead of constantly wondering when/if you'll contract on a home and how that impacts your move-in timeline.
High-dollar items like your HVAC system and plumbing are brand new.
Some builders offer interior and exterior options, so you can design a home that complements your lifestyle.
Many homebuilder communities are in prime locations where resale homes are scarce.
Homebuilders also have options for tight timelines.
If you find a homebuilder community you adore but can't wait months for a new construction home, be sure to check for spec homes. These are listings that are complete or at a later stage of construction and may be available on a shorter timeline. Some may not even be listed on a MLS yet, so you might have a head start on other buyers and their agents.
On our site, it's easy to search for quick move-in homes in your desired region.
Start on our homepage and enter your desired region into the search bar.
Then, move the toggle that says "Show me quick move-in homes" from left to right, so that it changes to a darker gray color .
You're ready to hit "Go" and browse your results!

*Closing dates are subject to change and cannot be guaranteed. Homebuyers may be limited in the structural changes, options and upgrades which can be made to homes that are completed or already under construction.