We have flexible floor plans to fit your plans.
How will your next home make your life better? Are you looking for more—or fewer—bedrooms? Home office space to boost your productivity? Roomier closets or a bigger garage to meet your storage needs? Outdoor living spaces to help you enjoy more sunshine and fresh air?
Browse our articles and other resources to help you identify your needs and wants, and focus in on the floor plans that best fit your hopes for your next home.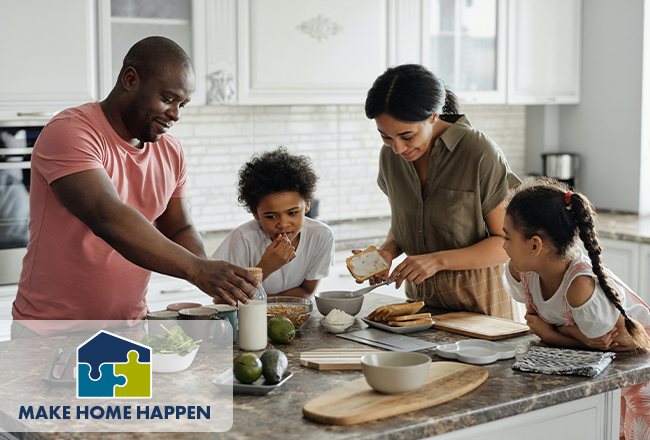 Building a house from the ground up gives you the freedom to find a home floor plan that suits your lifestyle. But with so many options to choose from, where do you start? We've got you covered with a comprehensive guide, so you can confidently choose a floor plan that's right for you and your loved ones.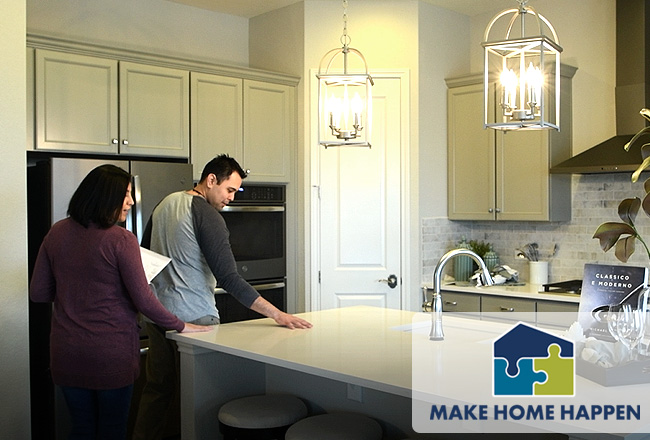 Your home search will probably start online, but once you've found your favorites, you'll want to schedule a model home tour. Save time and get the most out of your visit with these tips!
Home search help is at your fingertips.
Use advanced search features on our site to help you find the best fit for you. You can search by typical factors like bed and bath count, price and square footage, and then narrow your results even further by selecting the standard features you've been dreaming of!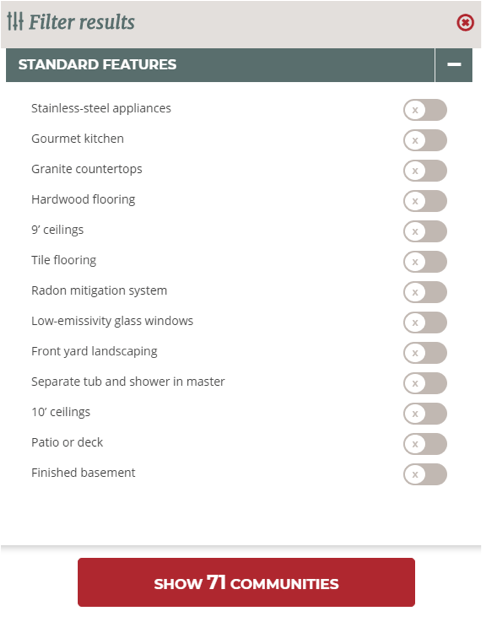 Just like floor plans, our communities are easy to filter. You can start a basic search by typing a city, county, school district, zip code or floor plan in our search box. After that, it's simple to add parameters such as amenities, quick move-in home availablilty and more.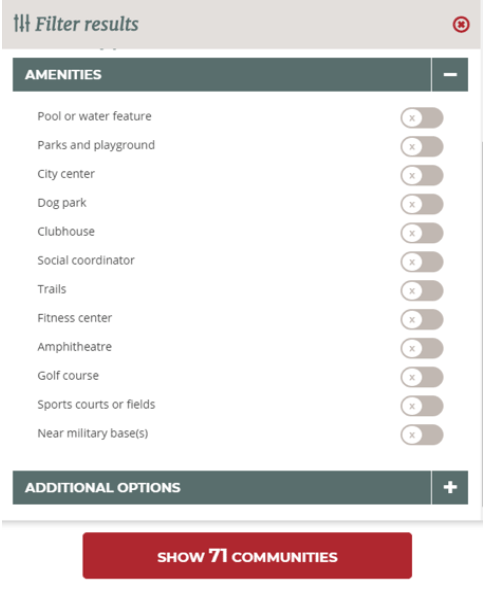 Have questions?
Ask a New Home Specialist in our Homebuyer Resource Center. They can help you track down the best options available, get you on the interest list for new and upcoming communities, tell you about current special offers and more.
Sign up now to join our email list and get in touch with a New Home Specialist. For direct assistance, call 844.709.6815 or use our handy online chat feature! We'll be happy to help you get started.