You've chosen your floor plan and home exterior. What's next?
Depending on the variety of lots available and the floor plan you've chosen, you may have a choice of home sites. Don't be content to pick your spot from a plat plan! Go out and see each home site firsthand. Be sure to wear sturdy shoes when you tour your options, and bring along a camera and a way to take notes.
4 things to consider when choosing your home site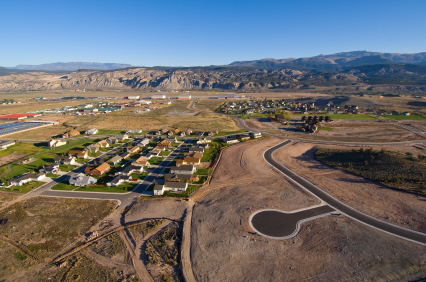 1. Terrain: Is your site hilly or level? If you're dreaming of a terraced garden or a backyard pool, be sure to choose a site that fits your plans.
2. Location: Would you prefer a corner lot with lots of curb appeal or a secluded cul-de-sac spot? Where your home site is situated will influence the amount of privacy you'll enjoy. Take note of how far your home site is from neighborhood amenities, like parks and walking trails.
3. Orientation: The direction your home faces affects more than your view. The amount of sun your living areas get can influence everything from your heating and cooling bill to your lighting needs and window treatments—to say nothing of the effect on your outdoor spaces. If you enjoy entertaining on the patio, for example, consider a west-facing home site for more afternoon or evening shade. If gardening is more your style, consider how much sun your flowerbeds will receive in growing seasons.
4. Shape: Are you happy with the depth of the lot? The side yard space? The shape of the front and back yards?
Tip! Research neighborhood schools and other area amenities ahead of time. RichmondAmerican.com offers area maps and directions for each community, so you can make sure you're close to the places that are important to you.
For more info about the homebuilding process, get our free guide, How to Build Your Dream Home!