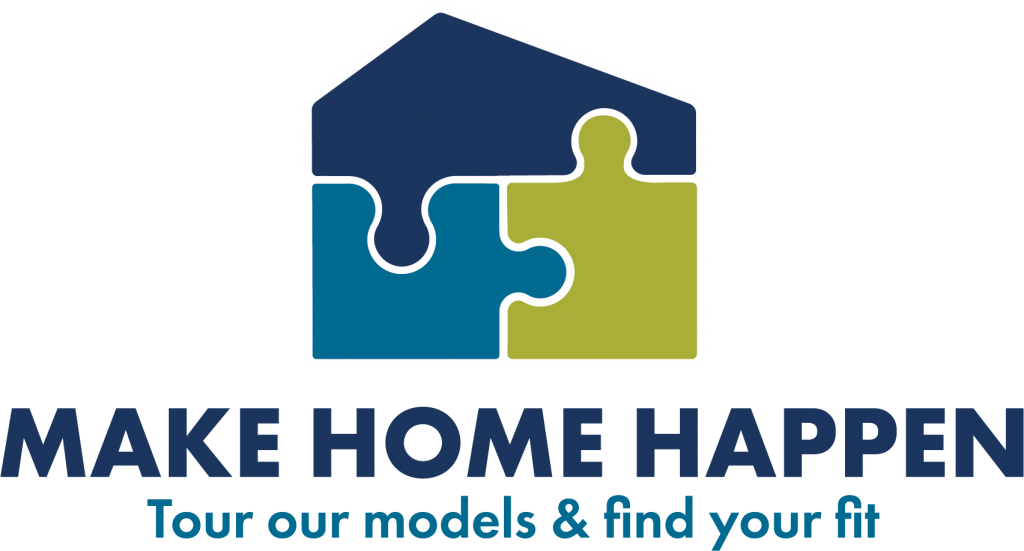 Congratulations on your decision to build a brand-new home from the ground up! You've narrowed down the neighborhood and chosen your floor plan and home exterior. What's next?
Depending on the variety of lots available and the floor plan you've selected, you may have a choice of homesites. Don't be content to simply pick your spot from a plat plan! Go out and see each homesite firsthand. You'll likely be living in your new home for many years to come, so it's important to love its location before planting roots. Pro tips: Be sure to wear sturdy shoes when you tour your options, and don't forget your cell phone, camera and/or notebook so you can take pictures and notes!
4 things to consider when choosing your homesite
Selecting a homesite is an exciting step in your homebuying journey. Be sure to pay attention to the following factors when deciding where to construct your new home.
Terrain: Is your site hilly or level? How do you plan to utilize your outdoor space? If you're dreaming of a terraced garden, a backyard pool or a big, flat lawn for the kids to play, be sure to choose a site that fits your plans. In some regions, a homesite's terrain can determine whether or not a house can be built with a below-ground, garden-level or walk-out basement.

Location: As many people in the real estate industry will attest, location is very important when building a new home. Would you prefer a corner lot with lots of curb appeal or a secluded cul-de-sac spot? Are you seeking a homesite that backs to open space, a lake or a golf course? Where your homesite is situated will influence the amount of privacy you'll enjoy, and it can impact your home's future resale value. Take note of how far your homesite is from the neighborhood's entrance—as well as amenities, like parks, playgrounds, pools and walking trails.

Orientation: The direction your home faces affects more than your view. The amount of sun your living areas get can influence everything from your heating and cooling bill to your lighting needs and window treatments—to say nothing of the effect on your outdoor spaces. If you enjoy entertaining on the patio, for example, consider a west-facing homesite for more afternoon or evening shade. If gardening is more your style, consider how much sun your flowerbeds will receive in growing seasons. And if you are building a home in a colder climate, consider opting for a house that faces south as the snow tends to melt more quickly in the front yard and driveway.

Shape: Are you happy with the depth of the lot? The side yard space? The shape of the front and back yards? Most homesites aren't a perfect square or rectangle. Just be sure you can live with the layout and dimensions of the one that you're considering!
Note: When a community is close to selling out, homesites may be limited. Be sure to weigh your desire for a particular type of lot against the location of the neighborhood overall!
Another upcoming milestone
If you thought that choosing a community, floor plan and homesite were exciting, just wait until you select all the designer details for your new abode! When you build from the ground up, your home is an open canvas. Our Home Gallery™ design centers offer hundreds of flooring, fixture, finish and home technology options to help ensure your new home is as unique as you are. During your consultation, you'll work hand-in-hand with a professional design consultant to coordinate all your selections and bring your vision to life. And did we mention that this service is complimentary? Learn more about our home design process.
Curious about the homebuilding journey?
Learn what to expect from contract to closing and beyond!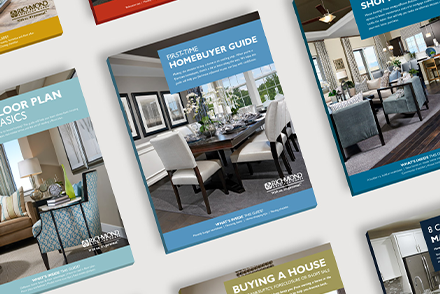 Following are some additional resources that may come in handy on the road to homeownership!