Many homebuyers shop for a new home on Zillow® or Redfin® by narrowing down a city or school district and then focusing on a list of available homes. While there's nothing wrong with this approach, this method can gloss over a very important aspect of the home search—the neighborhood!
The truth is, different types of neighborhoods cater to a variety of lifestyles. From commute times to outdoor recreation, there are many factors that make up the total community. One often overlooked factor to consider is whether the neighborhood is a single enclave or part of a large master planned community. Today, we're breaking down some of the differences.
Master planned community
What's a master planned community? Masterplans are large communities created by a single umbrella developer, typically in conjunction with a number of builders. There can be multiple sections or neighborhoods within a masterplan, but there is a sense of cohesion to the overall environment that pulls it all together. The communal spaces, such as parks and rec centers, as well as features such as streetlights and mailboxes, tend to have a consistent look and feel. Many times, the developer gives the builders guidelines as to what types of homes they can build, the style of the exteriors, fencing and the size of the homesites to ensure consistency. If you're looking to be part of a something bigger and enjoy many ways to socialize, a master planned community may be the perfect choice for you.
What you should know:
Homebuyers looking to live in a masterplan can usually choose from more than one homebuilder, resulting in an expanded assortment of floor plans and homesites.
Developers often make an effort to provide a wide array of amenities, such as rec centers, pools, trails, playgrounds and dog parks.
Some master planned communities have added themes, such as sustainability, the lake lifestyle or new urbanism, with additional amenities centered around a particular way of life.
The number of amenities offered at a typical masterplan and the number of common spaces that need to be maintained can mean that the HOA fees may be higher than at a smaller-scale community (but they may be well worth it!)
Featured masterplan:
Cadence Park in Irvine, California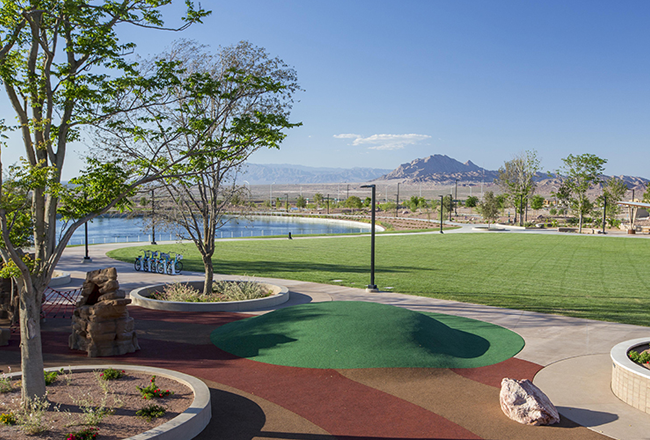 At Cadence park, the central park serves as the community's center, including sculptures, whimsical play structures and a pool. The developer has put an emphasis on making the neighborhood walkable and bikeable with multiple pathways to amenities. Large heritage trees have been rescued from other locations and replanted within the community. The architecture is intentionally varied for a diverse and eclectic aesthetic. Shop homes at Cadence Park.
Individual community
We have many new home neighborhoods that aren't part of an expansive master planned community. But that doesn't mean they aren't well planned or don't have everything to fit your lifestyle needs. In these cases, the builder or builders in the neighborhood tend to have more latitude as to the look and feel of the homes offered. While a masterplan usually requires a very large parcel of undeveloped land, individual communities can be smaller and may even be conveniently situated near other communities that are already developed.
What you should know:
If there are many other developed neighborhoods nearby, local shopping, dining and infrastructure may be somewhat developed prior to your move-in date.
Individual communities may still have amenities such as playgrounds and pools, but if the sheer number of features is significantly less than a nearby masterplan, the HOA fees may reflect that.
Many individual communities are smaller in scale, which may provide a more close-knit feel.
Featured individual community:
Hogan Heights in Bremerton, WA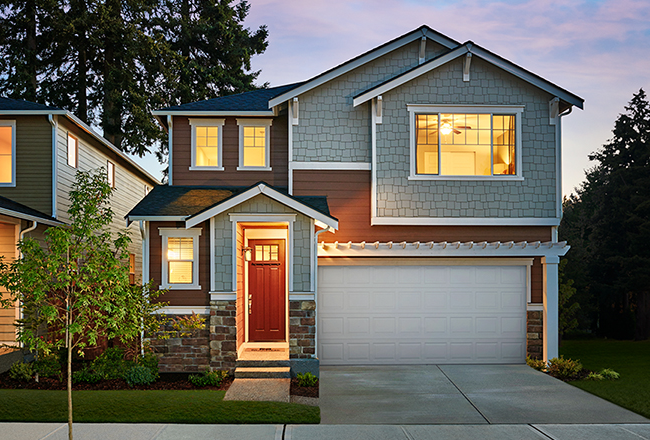 This peaceful community is located near parks and shopping, as well as the Seattle-Tacoma-area's commuter routes. The homes are built to complement the architecture and landscape of the area, with optional finished daylight basements. The popular elementary and middle schools are within walking distance. Shop homes at Hogan Heights.
If you read this article and now you think you know exactly which type of community will meet your needs, think again! No two individual communities or masterplans are alike, so while this article might steer you in one direction, touring a variety of locations is still the best way to identify which neighborhood is right for you.
Search for individual and master planned communities from coast to coast on our website today!