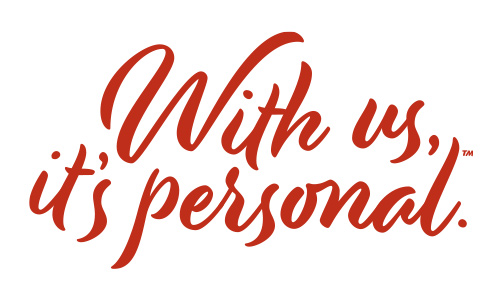 Just like the homebuying journey is unique for every house hunter, the house creation process is different for every homebuilder. If you choose to work with Richmond American to make the home of your dreams a reality, here are the new home construction steps you can expect to take:
Laying the groundwork
You may be ready for your dream home, but first you have to find it! A new home search with Richmond American typically looks like this:
1. Find your neighborhood. The first step in your homebuilding journey is finding a community that suits your needs. You'll want to consider factors such as amenities, schools and commute times when deciding where to plant roots. If you need help narrowing down your neighborhood, contact a New Home Specialist at 888.799.8322.
2. Choose your floor plan. You've found your preferred community. Now it's time to select a floor plan that can accommodate your lifestyle. Create a new home wish list containing items such as desired number of bedrooms, bathrooms and garage bays, along with other must-have home features (e.g., private study, open entertaining areas). A sales associate can walk you through layout options. This free guide can also help you pinpoint the perfect plan.
3. Home in on your homesite. Have your heart set on a corner lot? Perhaps you would prefer to live on a cul-de-sac. Is having a backyard that overlooks a golf course or open space important to you? Evaluate the community's homesite options and choose the one that best appeals to you. Get some additional tips here.
4. Sign on the dotted line. Signing a contract allows us to reserve your homesite and begin the homebuilding process. Be sure to snap a photo when it's official—and share it on Facebook and Instagram—because you'll definitely want to remember this important milestone!

Fast track your moving day! If you're looking to make a move sooner rather than later, be sure to see if the community you've chosen has homes available for move-in on a quicker timeline, then skip ahead to Step 7!
From daydream to dream home
You've contracted on a beautiful new home in a desirable community. Here's where the real fun begins!
5. Design. Richmond American now offers professionally designed homes that are complete or near completion. Our team of in-house designers has carefully selected fixtures and finishes to provide buyers with a brand-new home ready to be personalized with furnishings and art. If you find a quick move-in home that's right for you, skip ahead to Step 7!

Starting from scratch? If you are building a home from the ground up, this is when you'll have your Home Gallery™ design center appointment. You'll work with a professional design consultant to choose colors, finishes, fixtures, home technology and more for your new living spaces—a complimentary service!
6. Building your dream. Ready to watch your new home take shape? This is a very exciting time. If you build from the ground up, we'll schedule several walk-throughs so you can keep tabs on the progress. There's no feeling quite like watching your vision become a reality!
7. Final walk-through. Your home is now complete. During this appointment, your Home Care Specialist will show you around your new house, review maintenance information and answer any questions you may have. You're fast approaching the finish line!
8. Closing day. The day you've been waiting for has finally arrived. Be sure to tag us on Instagram to commemorate your moment! After you sign the paperwork, the home you've envisioned is yours. But our relationship doesn't end there. We'll schedule several follow-up check-ins to answer questions and take care of any service requests.
Searching in a competitive housing market?
A "seller's market" doesn't have to mean the home of your dreams is beyond reach! The tips in this guide can help you get a leg up and land your dream home.