Popular
(and free)

guides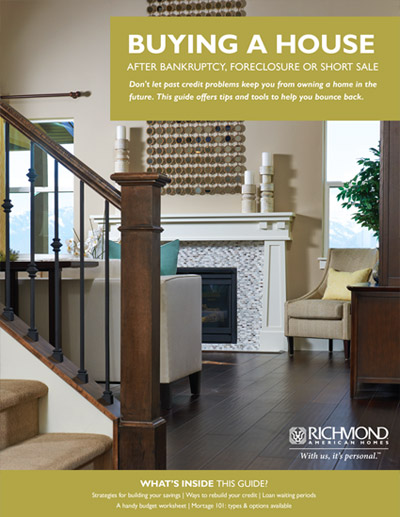 Buying a house after bankruptcy, foreclosure or short sale
Yes, it's possible to own again!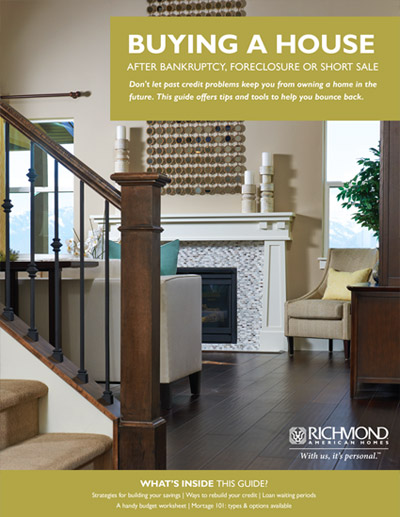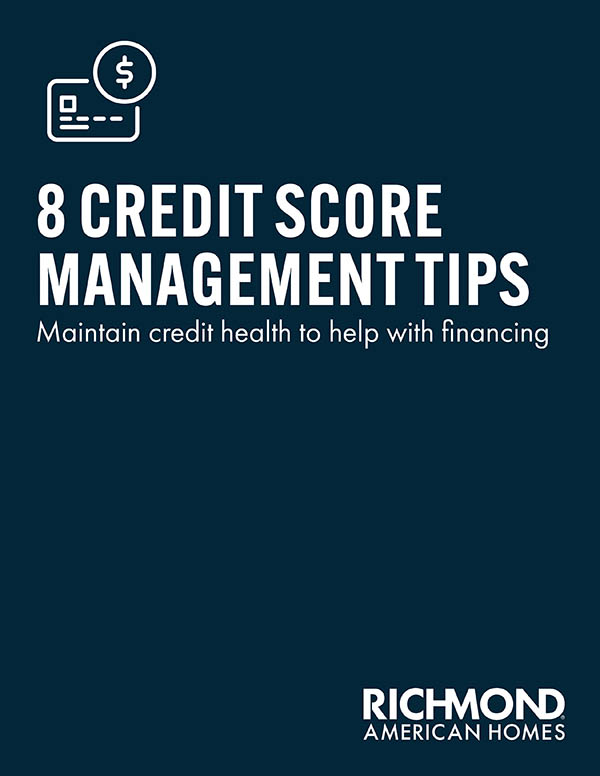 8 credit score management tips
Stay on the path to healthy credit with our FREE guide.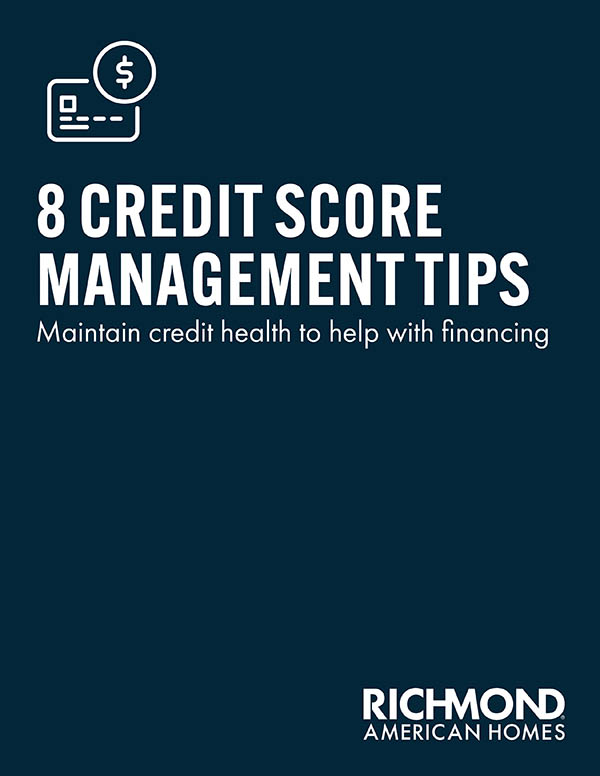 Promo title goes here
2 promo content will go here
Whether you're looking for quick access to the beach or excellent shopping and dining, our new homes for sale in California have something for everyone. Richmond American builds new homes for sale in the Bay Area, Sacramento, Inland Empire, Los Angeles, San Diego and Orange County.
CALIFORNIA HOME BUILDERS
Looking for home builders in California? Whether you're searching for sparkling beaches, mountains or world-class entertainment and shopping, The Golden State has a little something for everyone. With 18 communities in four areas, Richmond American Homes has a home that fits your ideal California lifestyle. Come see our San Francisco Bay Area new homes for sale, new homes in Orange County, modern homes in Los Angeles, new houses in the Inland Empire and our new San Diego communities. Discover the craftsmanship and personalization you want in a new home.
WHY BUY NEW?
With so many foreclosed and resale properties, why look at contemporary homes? The reality of purchasing an older home is that you are limited by the existing layout, features and finishes. You must either live with the previous owner's taste or spend money and time on renovations. When you purchase a new home from a respected builder, you can walk in to a fresh start. Benefits include the opportunity to select the floor plan that works best for your family, personalized finishes that reflect your own taste and modern construction techniques. Also, many builders offer new home warranties, ensuring you will be taken care of if problems arise after moving day.
TIPS FOR CHOOSING A HOME BUILDER IN CALIFORNIA
Selecting the right home builder is half the battle when it comes to finding your dream home. Be sure to research each option thoroughly, focusing on the company's financial stability and track record in the industry. If being able to personalize your home is a priority, be sure to select a builder that offers many options. Some new home builders claim to provide a wide range of choices but in reality the selection is very limited. When researching builders be sure to ask the following questions:
Does the builder have a strong financial position?
How long has the builder been in business and how many homes have they built?
Are the neighborhoods developed to give each home a distinct look?
Do they allow you to build from the ground up and offer quick move-in homes?
Can you personalize your home with selections from hundreds of options?
CHOOSING THE RIGHT CALIFORNIA REGION FOR YOU
The diversity of the California landscape is one of the most unique aspects of the nation's thirty first state. Richmond American has communities from the Bay Area to San Diego. When deciding which area is right for you, consider the top priorities for your lifestyle. Do you spend more time in the mountains or at the beach? Do you need to be closer to schools or Air Force bases? Is a short commute the top requirement no matter what? Rank your priorities and examine what matters most to you when selecting a region you'll be happy to call home. Richmond has a variety of communities in these areas: