Watermark at River Islands
Community information
Sold out! Please contact 707.416.4992 to learn about comparable communities and receive notification if community status changes.
A convenient location and attractive amenities make Watermark at River Islands an irresistible place to live. This inviting community offers an inspired range of floor plans from the Seasons™ Collection, each with hundreds of options for personalization. Watermark showcases an exciting variety of outdoor amenities, including parks, sports fields, 18 miles of riverfront trails, neighborhood lakes and more. Nine schools and a state-of-the-art business campus are also planned. Easy access to I-5, I-205, I-580 and Highway 99, as well as Altamont Commuter Express service with connections to BART, make this beautiful community even better.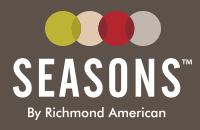 Making homeownership happen.
Low monthly payments make it possible. Our move-in offer makes it better. Learn how
Amenities:
Parks and playgrounds
City center (shopping, coffee shops)
Wildlife sanctuary
Trails
Marina or pier
Schools
School ratings provided by GreatSchools.org. Rating information is subject to change.