Seasons at Westlake Village
Community information
Sold out! Please contact 707.416.4992 to learn about comparable communities and receive notification if community status changes.
Discover your dream home—and make it your own—at Seasons at Westlake Village. This exceptional new Stockton community showcases homes from our sought-after Seasons™ Collection, offering hundreds of design options to bring your vision to life. Planned community amenities include a clubhouse, 12 convenient parks and four picturesque lakes with piers. In addition to kayaking and paddle boarding in the neighborhood, residents will appreciate easy access to notable schools, shopping, dining, golf and other recreation. Conveniently located near I-5 and Highways 4 and 99!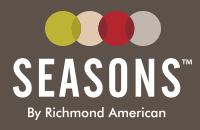 Making homeownership happen.
Low monthly payments make it possible. Our move-in offer makes it better. Learn how
Amenities:
Parks and playgrounds
Clubhouse
Trails
Schools
School ratings provided by GreatSchools.org. Rating information is subject to change.