Less out of pocket at the closing table = more bang for their budgets!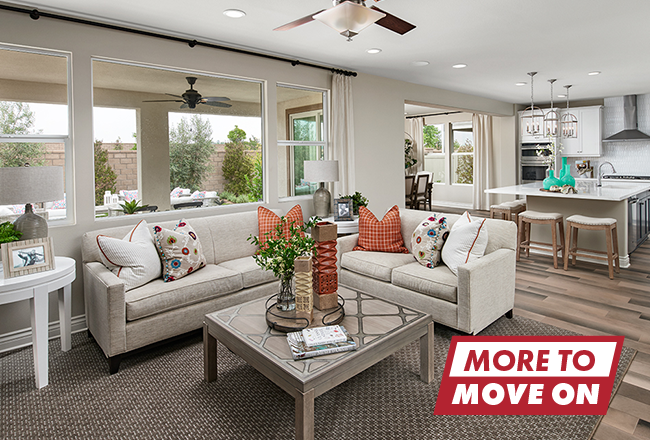 Want to help your buyers save on their dream homes—and get a head start on your 2020 closings? You're in luck!
In addition to the hundreds of design options and upscale included features we offer every day, your clients can enjoy thousands in closing cost assistance on homes that contract in December and finance through HomeAmerican Mortgage Corporation.


How much can my clients save?
Offers vary by region, but buyers can save anywhere from $5,000 or more in Jacksonville, Florida, to $17,000 or more in higher-cost areas, like San Diego County in California. Savings in most regions fall somewhere in between. Northern Colorado homebuyers, for instance, will enjoy $9,500 or more in closing cost assistance. That's substantial savings!
In addition, we're offering a $2,500 boost to buyers' design budgets, regardless of their lender, in the Seattle and Portland areas, and at select communities around Riverside, California!
Learn more about special offers on our More to Move On page, or get a refresher on the many ways your clients can express their personal style with hundreds of design options.