They have the credit score.
They have the down payment and income.
They have the desire to put down roots.
What's keeping qualified renters from buying a home?
They're intimidated.
Buying a home for the first time can be scary if you don't know what to expect. There's a lot of money involved, as well as a lot of paperwork, regulations and people—from the home inspector to the title agent to the loan processor.
So, make it less intimidating!
Reach out to commitment-shy prospects with the information they need to feel comfortable with the homebuying process. Share articles that explain the role of a buyer's agent, define common real estate jargon, address myths about the industry or make the mortgage process more approachable. We've gathered some resources to help on our Pinterest board for first-time homebuyers, and also in our free First-time Homebuyer Guide.
They don't know they could buy now.
Some renters don't realize they're already paying as much to their landlord as they would to a mortgage lender. Others don't know that a down payment could be as low as 3.5%—or that a qualified family member could provide down payment funds as a gift.
So, show them the numbers!
Throughout RichmondAmerican.com, we're shining a light on how unexpectedly affordable buying a new home can be. Simply navigate to your client's chosen community and floor plan to see estimated monthly payments. You can even use the Mortgage Calculator feature to find estimates based on different interest rates, down payment amounts, projected Home Gallery™ budgets and more. Actual numbers, even estimates, can help potential buyers feel more confident about their ability to proceed.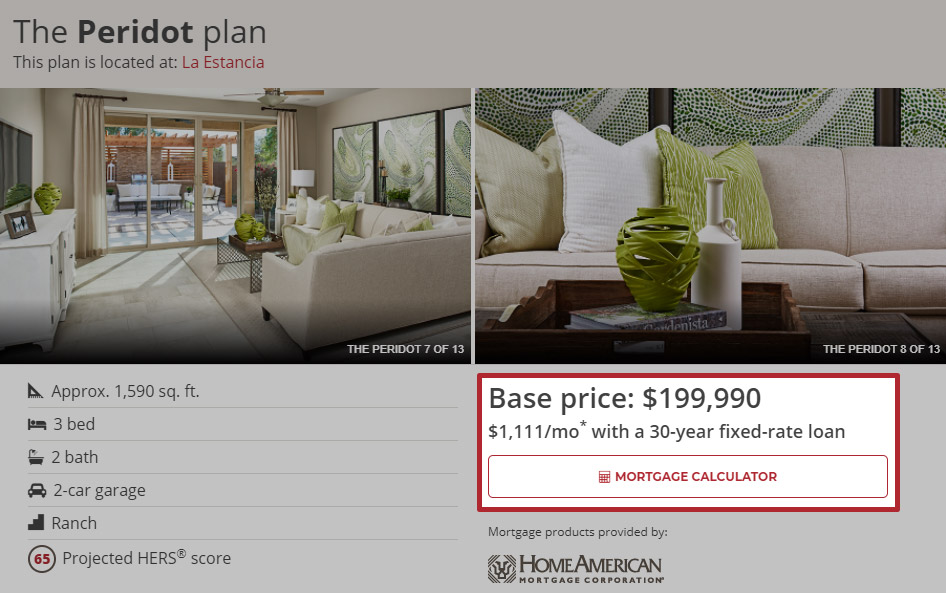 They're uncertain about interest rates.
News from the Federal Reserve could make some buyers uncertain about what interest rate they can expect in the coming months—especially if they're considering building a new home, which would close later in the year.
So, let them know about extended rate locks!
For an extended rate lock fee, buyers who finance through HomeAmerican Mortgage Corporation may lock in a mortgage rate for up to 350 days. Learn more about it on our homebuyer blog.
We hope these tips will help you get potential buyers out of the rent cycle and into the home of their dreams!
---